Kaneka
About Kaneka Corporation
Kaneka Corporation, established in 1949, is a leading technology-driven company, headquartered in Osaka and Tokyo, Japan. Aligned with the global business strategy, Kaneka focuses its activities on four strategic solutions units: materials, quality of life, health care and nutrition. The company's business activities span a broad spectrum of markets, ranging from chemicals, food products, synthetic fibers, and life science to electrical and electronic materials. Kaneka Corporation has three regional holding companies in Asia, the Americas, and Europe. Worldwide, Kaneka employs 10.000 people.
About Kaneka Belgium NV
Through world-class science and technology, Kaneka provides innovative products and solutions to diverse markets around the world, responding to the needs of people, society and the global environment, today and tomorrow.
1970 marked the foundation of Kaneka Belgium in Westerlo, Belgium – as the company's very first subsidiary outside Japan, and the first production site of a Japanese chemical company in Belgium. Since then, Kaneka Belgium has expanded its business and R&D activities to encompass diverse functional and foamed plastics solutions, developing and manufacturing specialty materials for applications in industrial, automotive, building & construction, packaging, consumer, DIY, and residential sectors.
Kaneka Belgium NV
Nijverheidsstraat 16
2260 Westerlo-Oevel
Belgium
26 Oct 2020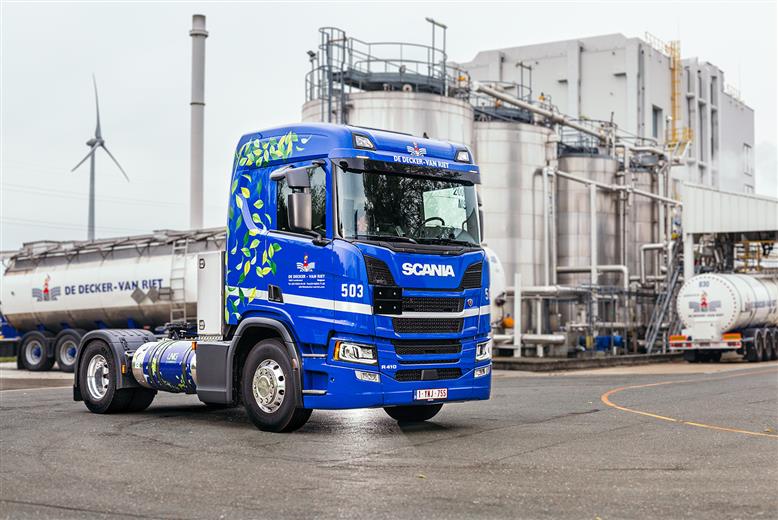 The first LNG truck, powered solely by liquefied natural gas, left Kaneka Belgium in Westerlo-Oevel today on its way to Germany. The brand-new LNG trucks of transport company DE DECKER - VAN RIET will be used exclusively for the international transport of Kaneka MS Polymer™. This partnership enables both companies to combine their policy on innovation and sustainability to contribute towards a better climate and innovation and embed sustainability into their strategy more deeply.
21 Oct 2019
Amid growing calls to cut back on plastic waste and deliver circular economy solutions, Kaneka is showcasing Kaneka Biodegradable Polymer PHBH™ technology at K 2019 (Düsseldorf, October 16-23), following recent food contact material approval in the EU, Japan and the US. The leading technology-driven company has developed the bio-based and biodegradable polymer PHBH, which is not only recyclable through composting, but is also biodegradable in natural environments, including marine waters.
14 Oct 2019
Kaneka, a leading technology-driven company, will use K 2019 (Düsseldorf, October 16-23) to highlight its wide portfolio of material solutions for the functional and foamed plastics industry.