SABIC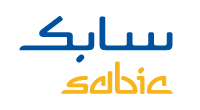 SABIC is a global diversified chemicals company, headquartered in Riyadh, Saudi Arabia. SABIC manufactures on a global scale in the Americas, Europe, Middle East and Asia Pacific, making distinctly different kinds of products: chemicals, commodity and high performance plastics, agri-nutrients and metals.
SABIC supports its customers by identifying and developing opportunities in key end-use applications such as construction, medical devices, packaging, agri-nutrients, electrical and electronics, transportation and clean energy. Production in 2019 was 72.6 million metric tons.
SABIC has more than 33,000 employees worldwide and operates in around 50 countries. Fostering innovation and a spirit of ingenuity, SABIC has 12,540 global patent filings, and has significant research resources with innovation hubs in five key geographies – USA, Europe, Middle East, South Asia and North Asia.
SABIC
Europaboulevard 1
6135 LD Sittard
Netherlands
+31 46 722 2222
www.sabic.com
30 Sep 2020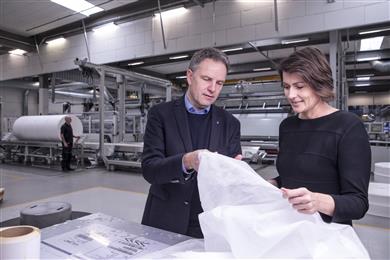 SABIC, a global leader in the chemicals industry, is collaborating with Fibertex Personal Care, one of the world's largest manufacturers of spunbond nonwovens for the hygiene industry, to create a range of nonwovens using high-purity recycled plastics from SABIC's TRUCIRCLE™ portfolio and services. This will be the world's first nonwovens range based on recycled plastics in the hygiene industry. The initiative is seen by the two partners as an exciting step towards a more sustainable supply chain and greater recyclability for nonwovens.
29 Sep 2020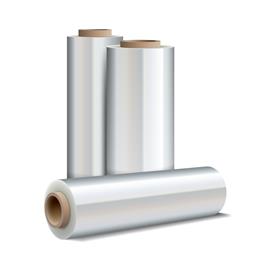 SABIC, a global leader in diversified chemicals, is pleased to announce its recent collaboration with a leader in film manufacturing technologies, Brückner Maschinenbau. This industry-leading innovation combines SABIC's certified circular BOPP and BOPE materials with Brückner's world leading manufacturing technology for flexible packaging. The collaboration aims to encourage flexible packaging manufacturers to use SABIC's TRUCIRCLE™ solutions for certified circular polypropylene (PP) and polyethylene (PE) to create more sustainable products.
24 Sep 2020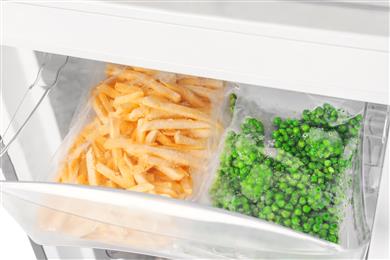 SABIC, a global leader in diversified chemicals, has launched a sustainable packaging solution for frozen food which combines a new polyethylene (PE) grade with innovative film production technology. Compared to conventional blow PE film solutions, it offers significantly higher throughput and also has potential for down-gauging, making it attractive from both a commercial and sustainability standpoint.
17 Sep 2020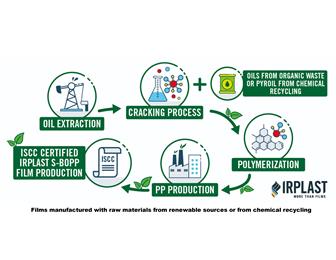 IRPLAST S.p.A., a prominent global producer of simultaneously bi-oriented BOPP film, for manufacturing of printed adhesive tapes, wrap­around labels for the food, beverage dairy, personal & home care markets and also for multi-pack solutions, has selected certified circular and certified renewable SABIC® PP polymers from SABIC's TRUCIRCLE™ portfolio for its new S-BOPP film solutions. This portfolio offers brand owners and packaging suppliers the ability to achieve more sustainable packaging material solutions, which are immediately implementable, without having to change packaging appearance or packaging machinery, eliminating any need for investment in machinery or processes.
15 Sep 2020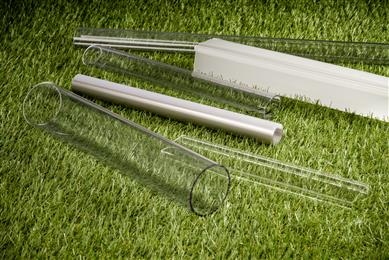 SABIC, a global leader in the chemical industry, today announced its partnership with Elkamet Kunststofftechnik GmbH, an industry leader in the plastics processing industry. Elkamet will be using SABIC's LEXAN™ polycarbonate (PC) resin based on certified renewable feedstock in several end applications for the lighting industry.
4 Sep 2020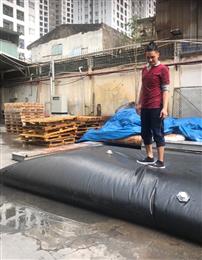 The FAO (2015) estimates a 30% of food loss in the midst of supply chain process, where amongst other things, the food has to undergo the rigors of transportation and handling from farm to table. Further, deeper and earlier saltwater intrusion as well as more frequent droughts two highly damaging effects of climate change on life and economy in coastal regions throughout Southeast Asia. As a result, many farmers and people in remote areas are in need of solutions to help them secure their freshwater access and crop supplies (IFRC, 2020).
4 Sep 2020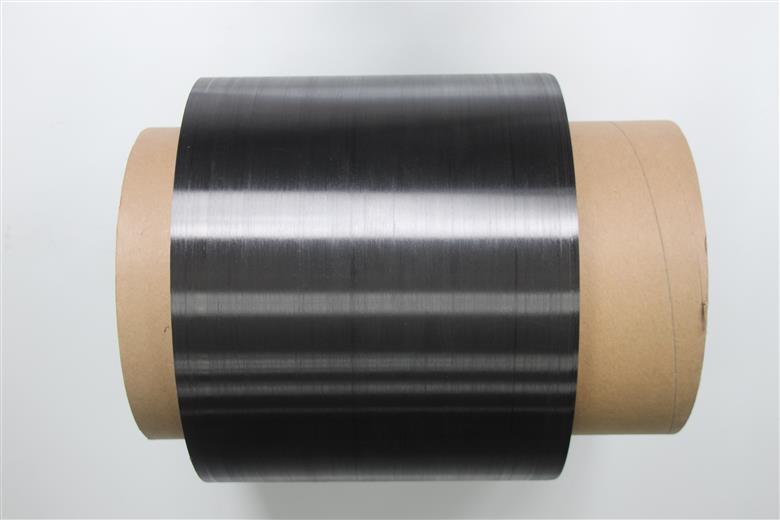 Jiangsu Hansu New Material Co., Ltd. introduced at China Composites Expo 2020, in booth #3511, its new family of high-performance, unidirectional (UD) composite tapes — H-poly-Stallone-CF7000_PEI — made with continuous carbon fiber and SABIC's ULTEM™ 1000F3SP powder. Jiangsu Hansu, a leading thermoplastic composites manufacturer based in Suzhou City, Jiangsu Province, worked with SABIC to develop the new UD tapes for potential use in high-performance aerospace applications such as seat frames and luggage compartments. As a possible replacement for metal, these UD tapes provide opportunities to reduce weight, improve fuel efficiency and support sustainability—key goals for the aircraft industry. SABIC's ULTEM™ powder, a special form of advanced polyetherimide (PEI), elevates the performance of tapes by supplying inherent flame retardance, long-term heat stability, outstanding strength and stiffness, and dimensional stability.
3 Sep 2020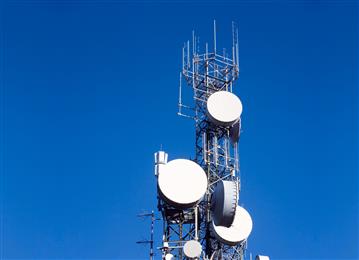 SABIC had a significant presence at the recent third annual 5G Terminal Processing Industry Chain Exhibition (CPME2020) in Dongguan, China, where the company exhibited for the first time its growing portfolio of high-performance materials for 5G base stations, terminals and mobile devices. SABIC experts also gave nine presentations at CPME2020 on the company's specialized materials including LNP™ compounds and copolymers, ULTEM™ resin, and NORYL™ resins and oligomers. These solutions address major industry challenges such as improving heat management and radio frequency (RF) performance, reducing weight and cost and raising production yields. Applications featuring these materials were displayed at SABIC's booth.
26 Aug 2020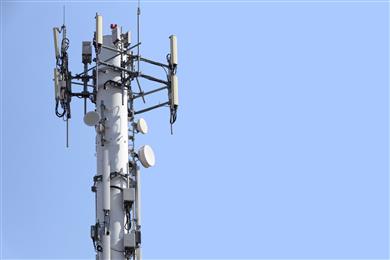 SABIC intends to boost production capacity for its specialty NORYL™ SA9000 resin to support rapid growth of high-performance printed circuit boards (PCBs) used in 5G base stations and high-speed servers. It is anticipated that this latest expansion, which builds on 2019 increases, will nearly double regional production in Asia and increase overall NORYL SA9000 resin production in Asia tenfold vs. 2018 levels.
13 Aug 2020
Magnum, the world's favorite ice cream brand, has today announced the roll out of more than 7 million ice cream tubs made with certified circular polypropylene from SABIC's TRUCIRCLE™ initiative that uses feedstock made from recycling used, mixed plastic. The launch represented the "world's first" tub within the ice cream industry that contains recycled plastic and that aims to contribute towards the challenge of keeping plastic waste out of the environment and in the value chain.
12 Aug 2020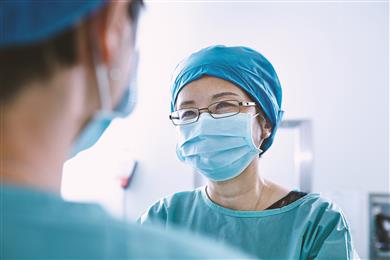 Lifesaving medical equipment, from ventilators and defibrillators to auto-chemistry analyzers, is essential in overcoming COVID-19. To meet urgent requests from global customers that manufacture these products, SABIC has taken extraordinary steps to expedite order fulfillment for its specialty thermoplastic resins. As an example, the company rapidly supplied significant quantities of thermoplastics to two Chinese medical device manufacturers, Mindray and DIRUI. Despite shutdowns and exponential increase in demand, SABIC has worked to ensure fast and steady supply of desperately needed medical equipment to hospitals on the front lines.
18 Jun 2020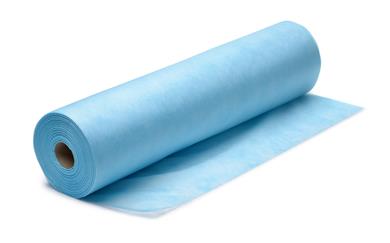 Few sectors face as many critical challenges or as vitally important to humankind, as healthcare. Today the world faces a very serious challenge with the current pandemic and in response to this, SABIC's engagements with its customers have focused on delivering larger volumes of SABIC PURECARES™ polypropylene (PP) materials for manufacturing of nonwovens used in medical disposables such as gowns and masks and hygiene applications. SABIC's Personal Hygiene industry team has ramped up efforts over recent months to ensure customers in the hygiene and medical sectors quickly receive much-needed materials to meet urgent and increasing global demands.