SABIC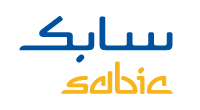 SABIC is a global diversified chemicals company, headquartered in Riyadh, Saudi Arabia. It manufactures on a global scale in the Americas, Europe, Middle East and Asia Pacific, making distinctly different kinds of products: chemicals, commodity and high performance plastics, agri-nutrients and metals.
SABIC supports its customers by identifying and developing opportunities in key end-use applications such as construction, medical devices, packaging, agri-nutrients, electrical and electronics, transportation and clean energy. Production in 2020 was 60.8 million metric tons.
The company has more than 32,000 employees worldwide and operates in around 50 countries. Fostering innovation and a spirit of ingenuity, SABIC has 9,946 global patent filings, and has significant research resources with innovation hubs in five key geographies – USA, Europe, Middle East, South Asia and North Asia.
SABIC
Europaboulevard 1
6135 LD Sittard
Netherlands
+31 46 722 2222
www.sabic.com
16 Jun 2021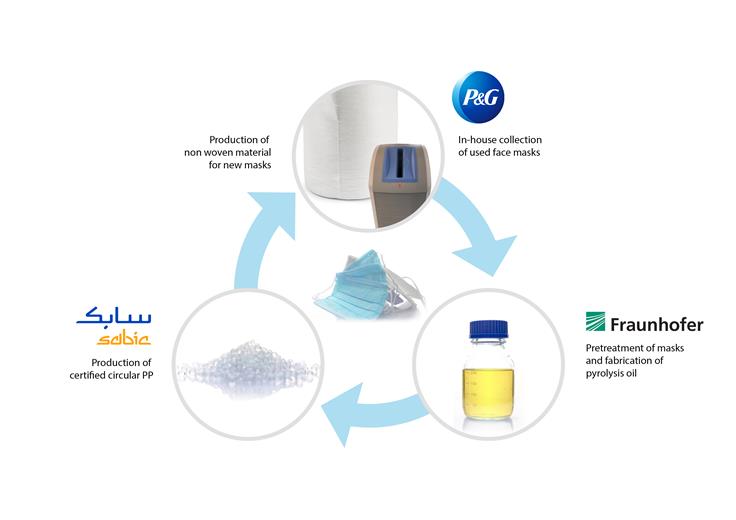 Fraunhofer Institute UMSICHT, SABIC and Procter & Gamble (P&G) today announced their collaboration in an innovative circular economy pilot project which aimed to demonstrate the feasibility of closed-loop recycling of single-use facemasks.
8 Jun 2021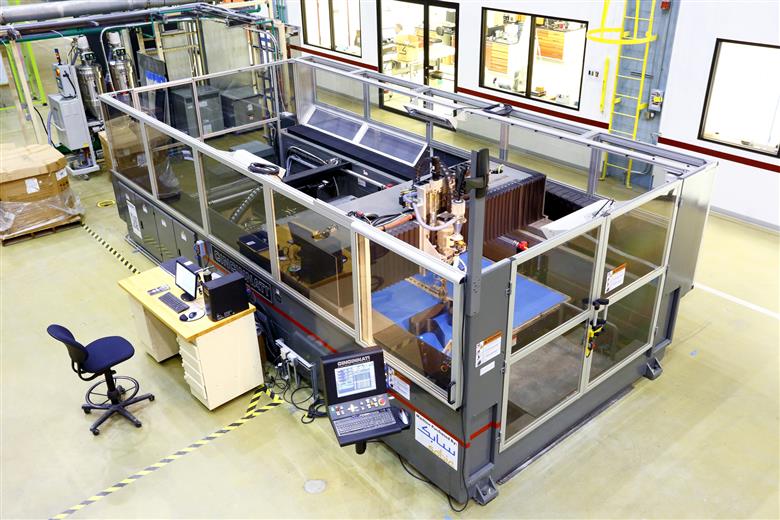 With the desire to improve the circularity of large format additive manufacturing (LFAM), SABIC, a global leader in the chemical industry, and Local Motors, a next-generation vehicle manufacturer, completed a joint study on the feasibility of recycling scrap thermoplastic parts and shavings from the 3D printing process. The study explored more sustainable alternatives to landfilling large, printed parts in anticipation of wider adoption of LFAM. It included analyzing the printability and mechanical properties of SABIC's LNP™ THERMOCOMP™ AM reinforced compound, used by Local Motors, after being printed, reclaimed, ground and reprocessed into pellet form. The study determined that material from post-production parts and scrap can potentially be reused in LFAM or other processes, such as injection molding or extrusion, at amounts up to 100 percent. These insights can help identify a feasible path to circularity and an extended lifecycle for materials used by the LFAM industry.
2 Jun 2021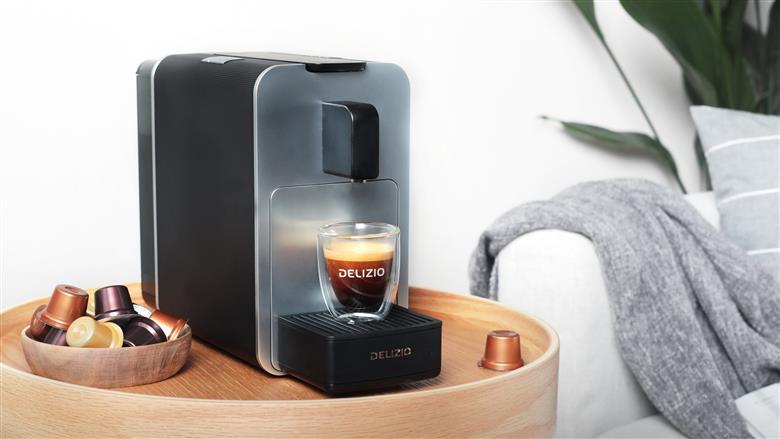 SABIC, a global leader in the chemical industry, today announced that Delica AG will be introducing a new range of more sustainable coffee capsules based on SABIC's certified renewable polymers for use in its proprietary Delizio capsule machines. Delica will be using certified renewable polypropylene (PP) resins in the coffee capsules. The bio-feedstock based "second generation" materials are part of SABIC's TRUCIRCLE™ portfolio of circular products and services. The new capsules were introduced in the market in April 2021 and replace fossil-based virgin PP.
20 May 2021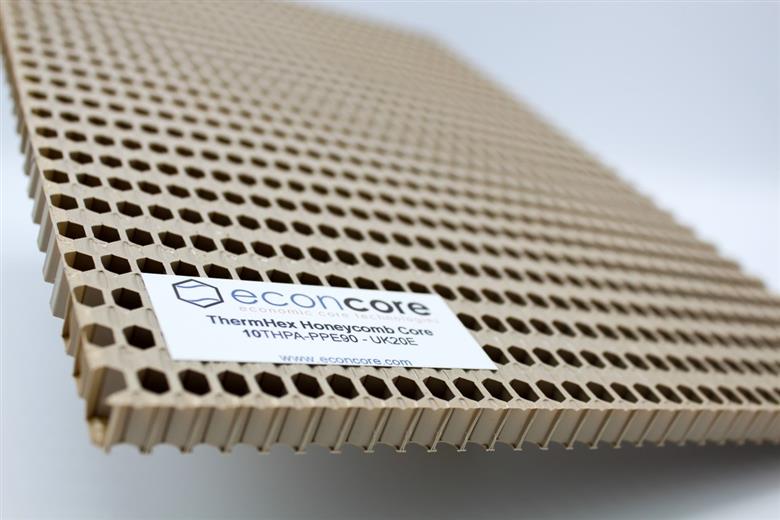 EconCore, a global leader in honeycomb technologies, has developed new honeycomb cores for laminated sandwich panels made with SABIC's NORYL GTX™ resin, a polyphenylene ether (PPE) blend, and EconCore's proprietary technology. The new honeycomb core presents higher heat performance, better dimensional stability and lower water absorption compared to honeycomb structures made with traditional thermoplastics. These properties enable the new core material to be used in demanding applications such as certain automotive, e-mobility and photovoltaic components. Furthermore, combining this new honeycomb core with thermoplastic composite skins to produce an all-thermoplastic sandwich panel can facilitate recycling. These desirable performance attributes and enhanced sustainability can open new market and application opportunities for EconCore honeycombs made with NORYL GTX resin.
12 May 2021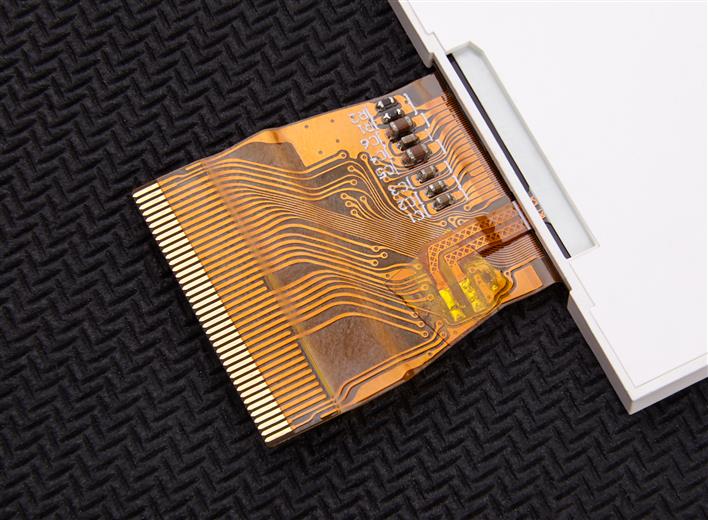 SABIC today introduced its new high-purity SD1100P specialty dianhydride powder for polyimide (PI) film formulations for potential use in 5G flexible printed circuit boards (PCBs), colorless displays and other flexible electronics applications. This 4,4'-bisphenol A dianhydride (BPADA) powder helps customers produce high molecular weight PI formulations that can deliver improved balance between thermal and mechanical properties. Compared to other commercially available dianhydrides, SABIC's SD1100P BPADA powder may offer performance improvements including a lower dielectric constant and dissipation factor, reduced water absorption and improved metal adhesion for creating films and varnishes used in copper-clad laminates, coverlays and adhesives.
11 May 2021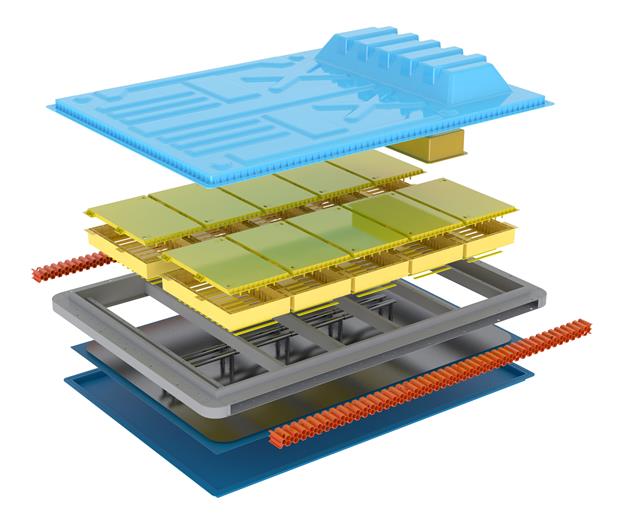 With automakers accelerating their shift to an all-electric future, SABIC continues developing thermoplastic-based solutions and harnessing its expertise to help the industry optimize the performance of electric vehicles (EVs). Most notably, the company's automotive business has developed a plastic-intensive EV battery pack concept using a systems-engineering approach, which underscores the value of lightweight plastics to address critical industry needs for flexible design, enhanced performance, greater safety and improved economics.
6 May 2021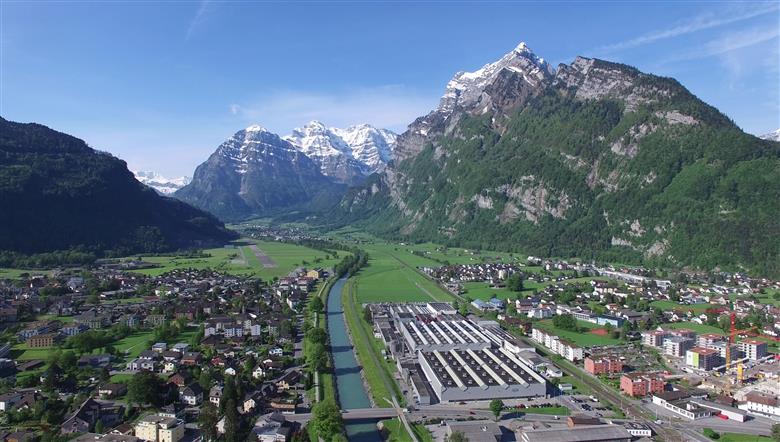 SABIC, a global leader in the chemical industry, is pleased to announce the launch of its collaboration with KraussMaffei HighPerformance AG at the partner's Thin-Wall Packaging Application Center in Näfels, Switzerland, the site of KraussMaffei's Swiss subsidiary and manufacturer of high-performance injection molding systems known under the NETSTAL brand. The expanded Application Center was officially opened today in a virtual ceremony hosted by officials from both companies and attended online by customers, brand owners and other value chain partners. The Application Center will enable innovative application, material and processing solutions in the thin-wall packaging industry through closer collaboration across the segment's entire value chain.
29 Apr 2021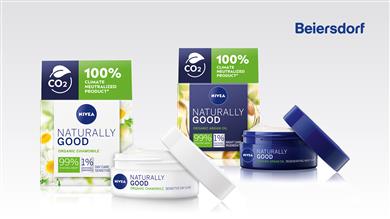 SABIC, a global leader in the chemical industry, today announced that Beiersdorf will innovate the packaging of its world-leading 'NIVEA Naturally Good' range of face creams using SABIC's certified renewable polymers. SABIC's bio-based polypropylene (PP) resin, part of its TRUCIRCLE™ portfolio, will be used for producing the jars of Beiersdorf's NIVEA Naturally Good day and night face creams. The new NIVEA packaging will be phased in at point-of-sale outlets worldwide from June 2021 onwards and make a major contribution to help Beiersdorf reduce its use of fossil-based virgin PP.
29 Apr 2021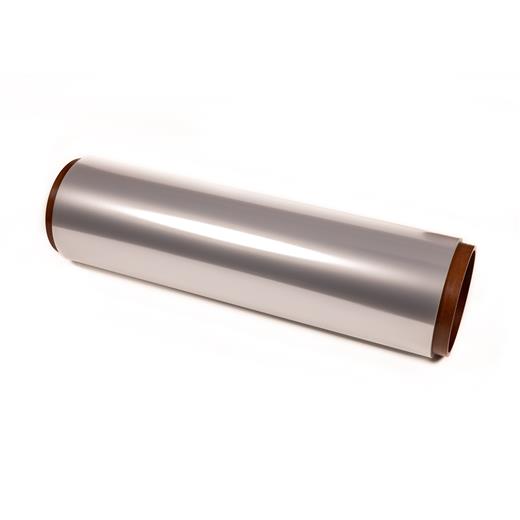 SABIC, a global leader in the chemical industry, introduced today its new 5-micron ELCRES™ HTV150 dielectric film for high-temperature, high-voltage, professional-grade capacitor applications, such as traction inverters for hybrid, plug-in hybrid and battery electric vehicles (xEV). This new film, featuring high-heat performance up to 150°C, surpasses the temperature and voltage capabilities of incumbent products. ELCRES HTV150 film can help support the transition from conventional semiconductors based on silicon (Si) to next-generation, wide-band-gap technologies based on silicon carbide (SiC), improving the efficiency of inverter modules.
28 Apr 2021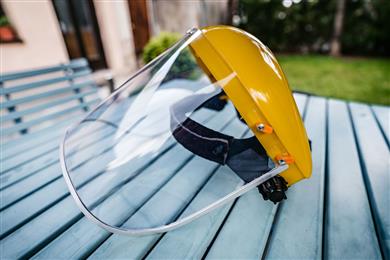 SABIC, a global leader in the chemical industry, today announced its collaboration with NUDEC, S. A., an industry leader in the manufacture of clear plastic sheets for numerous industries such as construction, personal and machinery protection. NUDEC, based in Barcelona, Spain, will be using SABIC's LEXAN™ polycarbonate (PC) resin based on certified renewable feedstock in several end applications for these industries.
27 Apr 2021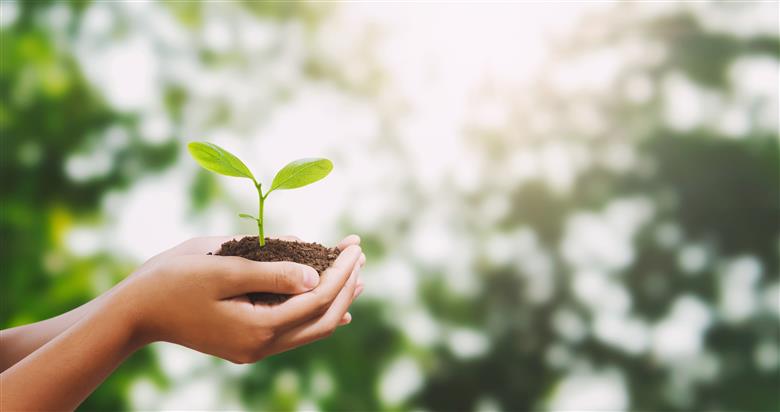 SABIC today launched new bio-based LNP™ THERMOCOMP™ DC0041PE-7M1D145W compound, offering customers a new sustainable option for demanding applications in electrical/electronics, healthcare and other key industries. This new flame-retardant, carbon fiber-reinforced compound has a reduced carbon/energy footprint compared to its incumbent product, LNP THERMOCOMP DC0041PE-7M1D145 compound, while delivering the same properties.
1 Apr 2021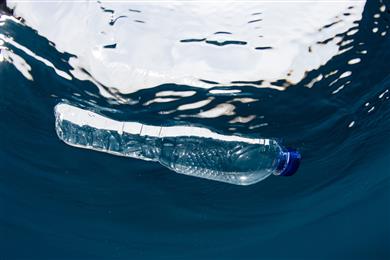 SABIC, a global leader in the chemical industry, has announced the launch of a new recycled material made from ocean bound plastic which has been recovered from ocean-feeding waterways and inland areas within a 50 kilometer radius of the ocean. The ocean bound material is mechanically recycled and converted into components for new consumer goods and electronics applications, such as TV remote controls and electronic razors. It has the potential to also be used in other industries in the future, such as automotive.