Clariant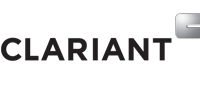 Clariant is a focused, sustainable and innovative specialty chemical company based in Muttenz, near Basel/Switzerland. On 31 December 2020, the company employed a total workforce of 13 235. In the financial year 2020, Clariant recorded sales of CHF 3.860 billion for its continuing businesses. The company reports in three business areas: Care Chemicals, Catalysis and Natural Resources. Clariant's corporate strategy is based on five pillars: focus on innovation and R&D, add value with sustainability, reposition portfolio, intensify growth, and increase profitability.
Clariant International Ltd
Rothausstrasse 61
4132 Muttenz 1
Switzerland
+41 61 469 6742
www.clariant.com
@clariant
Clariant
ClariantInternational
clariant_international
The Moleculist Blog
23 Aug 2021
Clariant, a focused, sustainable and innovative specialty chemicals company, has signed an agreement to acquire the remaining 70% in Brazilian Personal Care Specialties company Beraca from the founding Sabará family. Clariant has held a 30% stake in the company since 2015. The purchase price will not be disclosed. The acquisition is subject to regulatory approvals and is expected to close in Q4 2021.
26 Jul 2021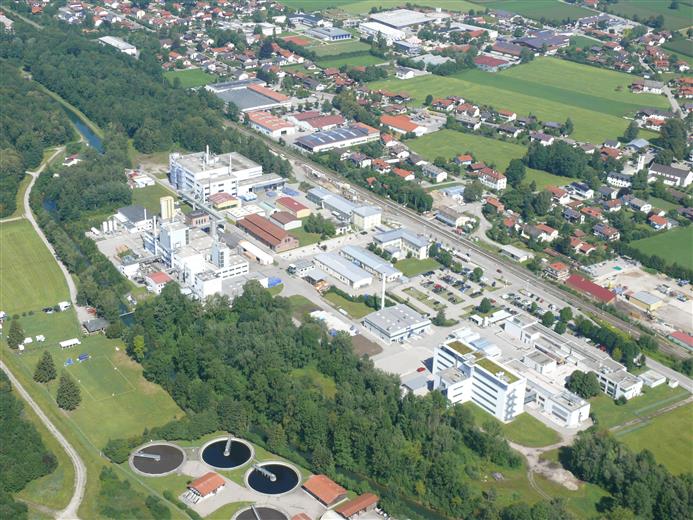 Clariant Catalysts is expanding and enhancing its capacity for emission control catalysts to meet growing global demand, particularly in China. The company just recently commenced operations at an additional, upgraded production facility in Heufeld, Germany, which features state-of-the-art production equipment exclusively dedicated to emission control catalysts. Production capacity for the catalysts has been increased to enable a volume growth of 100% compared to 2019. The site, which now includes two units, covering a combined area of 1500 m². The plant operates under rigorous quality controls, and is certified to ISO 9001, ISO 14001 and ISO 50001 standards.
20 Jul 2021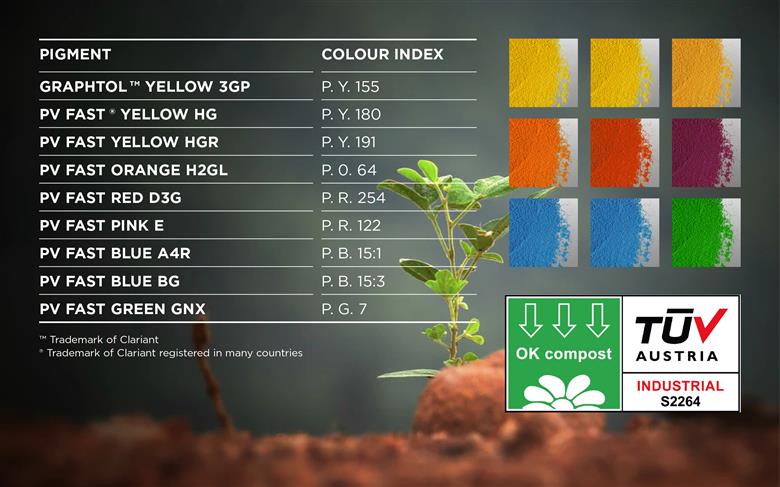 To meet sustainability targets and fulfill commitments to the plastics circular economy, producers of plastic articles are increasingly using polymers that are compostable. Clariant's business unit Pigments is contributing to this growth in compostable plastic articles, with a range of certified OK compost INDUSTRIAL pigments, offering customers new coloring opportunities.
19 Jul 2021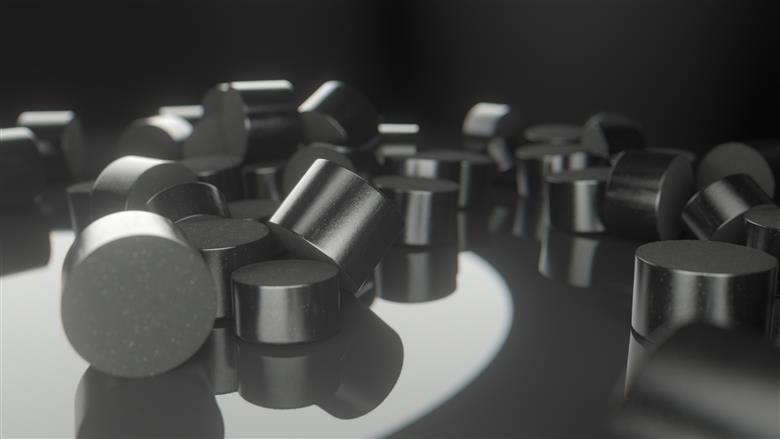 Clariant has been awarded another major contract by China National Offshore Oil Corporation (CNOOC) for its high-performance methanol synthesis catalyst, MegaMax 800. The Chinese oil and gas producer first used the catalyst at their Fudao plant in 2018, achieving record accumulative methanol production and plant reliability. The catalyst's excellent performance has now resulted in its reorder which completed refilling and start-up in June 2021.
15 Jul 2021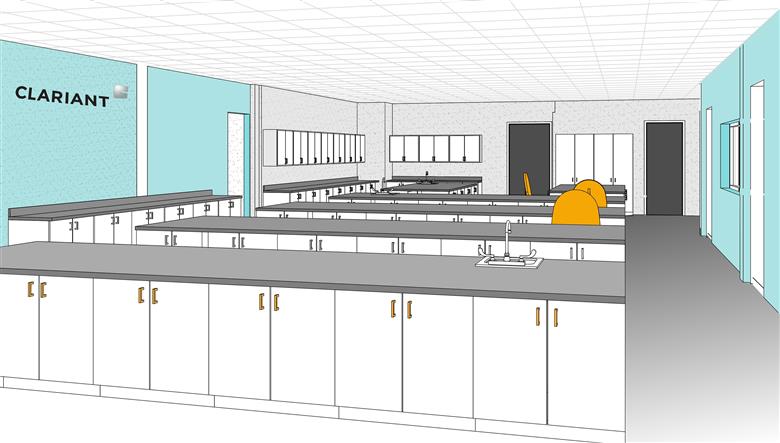 Clariant announces a new collaborative innovation center to support North America's paints and coatings industry in meeting the challenges of emerging trends, increasing performance requirements, and meeting sustainability needs.
1 Jul 2021
Clariant, a focused, sustainable and innovative specialty chemical company, and India Glycols Limited (IGL), a leading company in the manufacturing of green technology-based chemicals, today announced the successful creation of their 51-49% joint venture for renewable ethylene oxide (EO) derivatives after receiving all necessary regulatory approvals. The joint venture will operate under the name Clariant IGL Specialty Chemicals Private Limited.
1 Jul 2021
Effective immediately, Clariant will increase the prices of its additives by up to 25%.
21 Jun 2021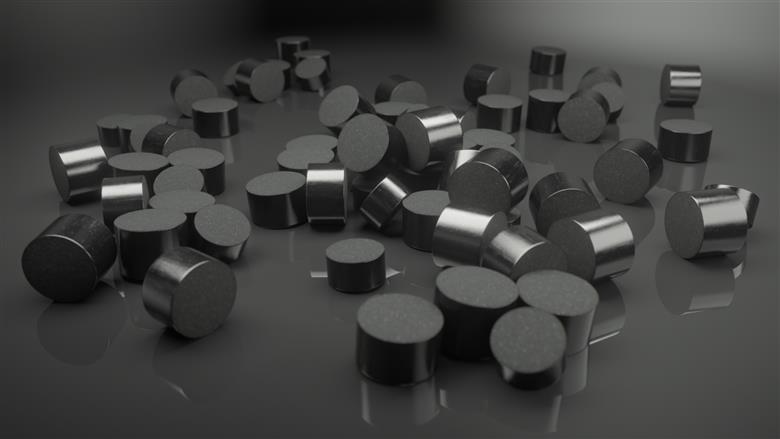 Clariant's MegaMax catalyst series for CO2-based methanol production helps China reach its carbon neutrality target. Capturing and converting CO2 emissions is a cornerstone of the technology roadmap for addressing climate change. Synthesizing methanol from CO2 is a particularly valuable approach because methanol forms a building block for thousands of chemical products such as plastics, paints, cosmetics, and fuels — including providing an energy storage carrier for hydrogen.
14 Jun 2021
Clariant, a focused, sustainable and innovative specialty chemical company, today announced that it has reached definitive agreements for the divestment of its Pigments business to a consortium of Heubach Group ("Heubach") and SK Capital Partners ("SK Capital") at an Enterprise Value (EV) of CHF 805 million to CHF 855 million on a cash and debt free basis, depending on an earn-out payment of CHF 50 million contingent on the 2021 financial performance of Clariant's Pigments business. This represents a multiple of 10.7 to 11.4 times the stand-alone adjusted 12-month EBITDA per April 2021 (LTM).
10 Jun 2021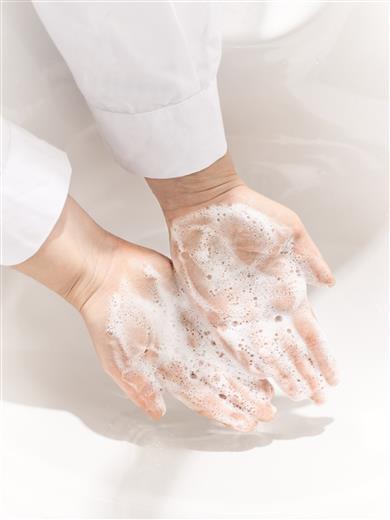 Clariant is proud to announce that its low-carbon footprint Glucamide surfactants – its GlucoTain® and GlucoPure® product ranges - today received an American Chemistry Council (ACC) Sustainability Leadership Award, in the category Product Safety, Innovation and Transparency.
20 May 2021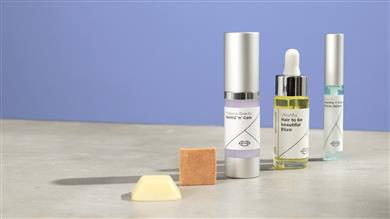 Togetherness, hygiene and sustainability. Clariant's BeautyForward No. 5 encourages the Personal Care industry to embrace consumers' drive for community, and adapt to new societal behaviors present in today's world.