Perstorp

Perstorp believes in improving everyday life – making it safer, more convenient and more environmentally sound for billions of people all over the world. As a world leading specialty chemicals company, our innovations provide essential properties for products used every day and everywhere. You'll find us all the way from your car and mobile phone to towering wind turbines and the local dairy farm. Simply put, we work to make good products even better, with a clear sustainability agenda.
Founded in Sweden in 1881, Perstorp's focused innovation builds on 140 years of experience, representing a complete chain of solutions in organic chemistry, process technology and application development. Perstorp has approximately 1,350 employees and manufacturing units in Asia, Europe and North America. Net sales in 2020 amounted to 9.2 billion SEK.
Perstorp
Perstorp Holding AB
Neptunigatan 1
SE-211 20 Malmö
Sweden
11 Jan 2022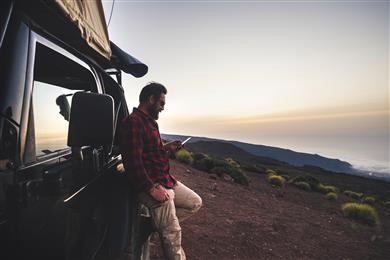 Perstorp has acquired GEO's Di-Methylolpropionic Acid [DMPA®] business, further emphasizing its commitment as the sustainable specialty solution provider within the resins and coatings segment.
21 Dec 2021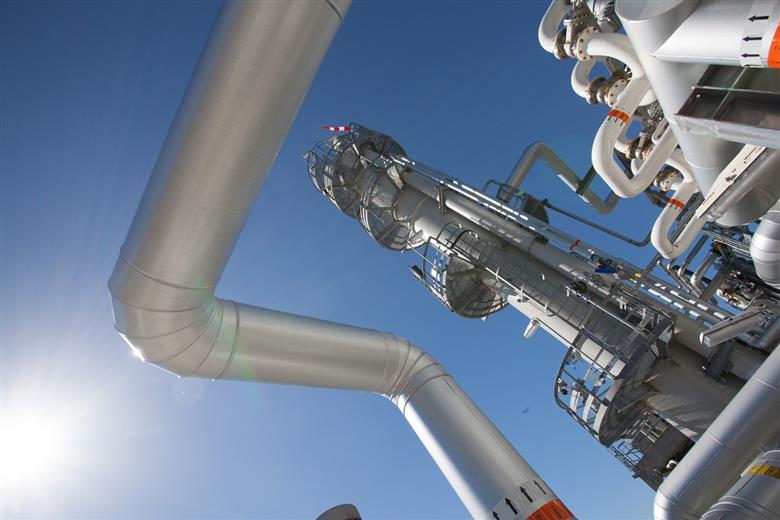 Perstorp, the world leader in the production of Trimethylolpropane (TMP), has ramped up the capacity to meet growing demand from the European market.
18 Oct 2021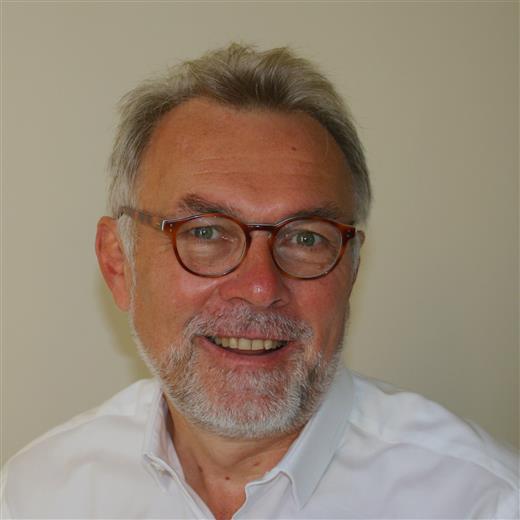 Perstorp is excited to announce that Patrice Pinsard has been appointed EVP Strategic Markets & Innovation as of October 18, where he will drive value creation and growth focusing on Perstorp's portfolio of specialty chemicals.
18 Aug 2021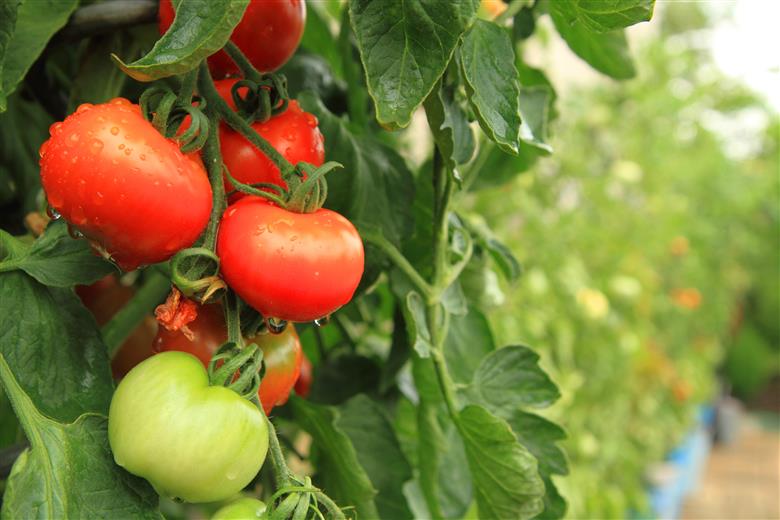 Perstorp Potassium Formate (PoFO) is now registered as a fertilizer, fulfilling the requirements outlined in EC 2002/2003. With this EU registration Perstorp makes it easier for farmers to improve both crop quality and yields as there is no longer a need for local raw material registration when using PoFo based fertilizers, like Amicult™ K 42.
23 Jun 2021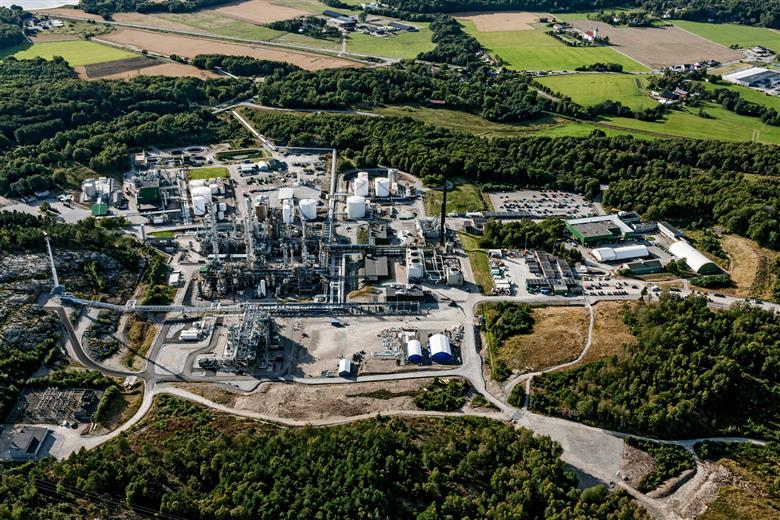 Swedish Project AIR is an industrial concept to produce methanol from a large variety of recovered end-of-life streams and hydrogen from electrolysis. The project is carried out by the chemical group Perstorp in cooperation with Uniper and Fortum, and the aim is to reduce carbon emissions by up to half million tons annually. Project Air has now been allocated approximately EUR 30 million by the Swedish Energy Agency.
2 Jun 2021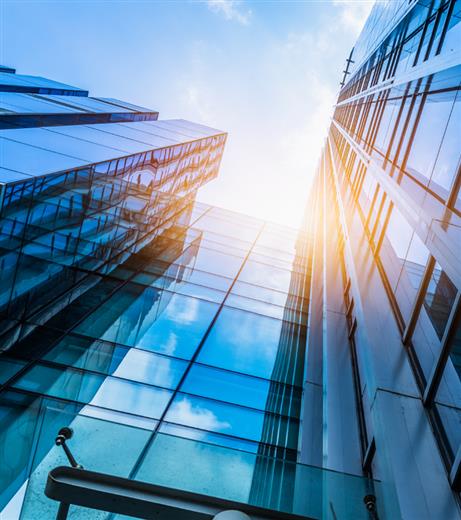 Perstorp will substantially expand its production capacity of 2-Ethylhexanoic Acid (2-EHA) from 2022, to meet increasing market needs. The investment and expansion are within the framework of Perstorp's existing production plants and implementation has already started.
17 May 2021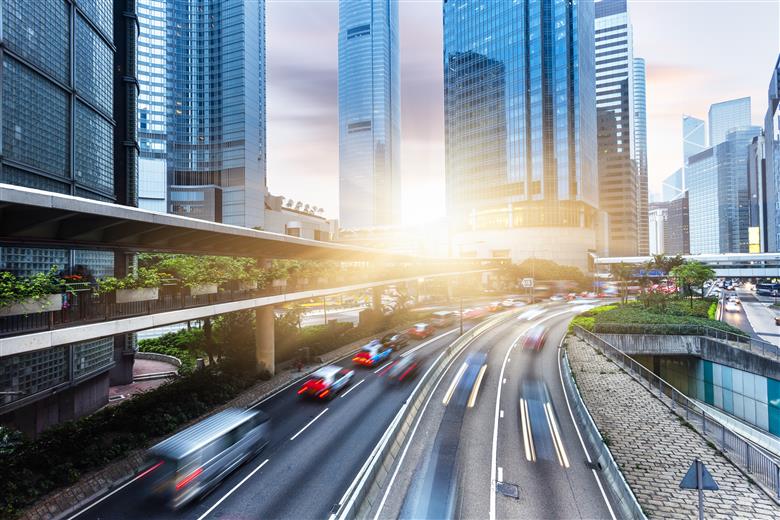 Leading specialty chemicals innovator Perstorp is pioneering in the PVC market with the introduction of a general-purpose plasticizer partly based on renewable raw material using a traceable mass balance concept. Emoltene™ 100 Pro is a dipropylheptyl phthalate (DPHP) designed to support sustainable sourcing of renewable and recycled raw materials and reduction of carbon dioxide emission throughout the value chain.
26 Apr 2021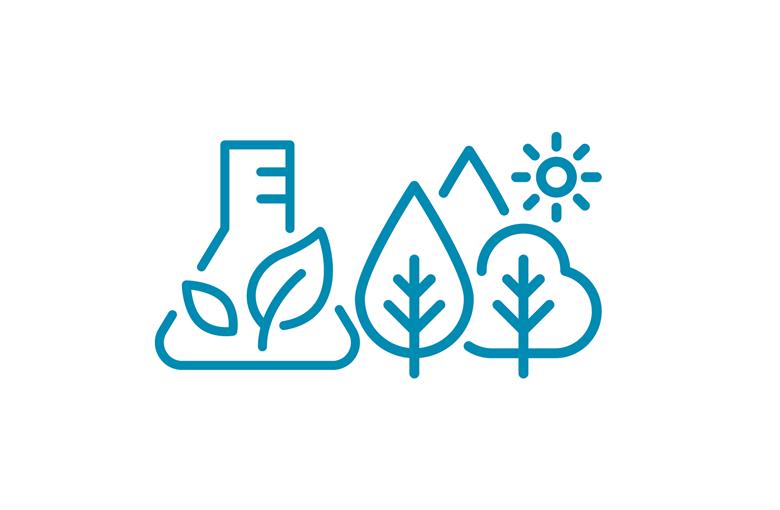 With ambitions to become the number one sustainable solutions provider within prioritized markets, Perstorp Group has already committed to becoming Finite Material Neutral. Now, the global chemical company has announced its commitment to emission reduction targets in line with Paris Climate Agreement and the Science Based Targets initiative. Targets will be set for both direct and indirect emissions (scope 1, 2 and 3 according to the GHG protocol) and calculated with projected future expansion and growth considered. The ambition is to apply for science-based targets in 2021.
29 Mar 2021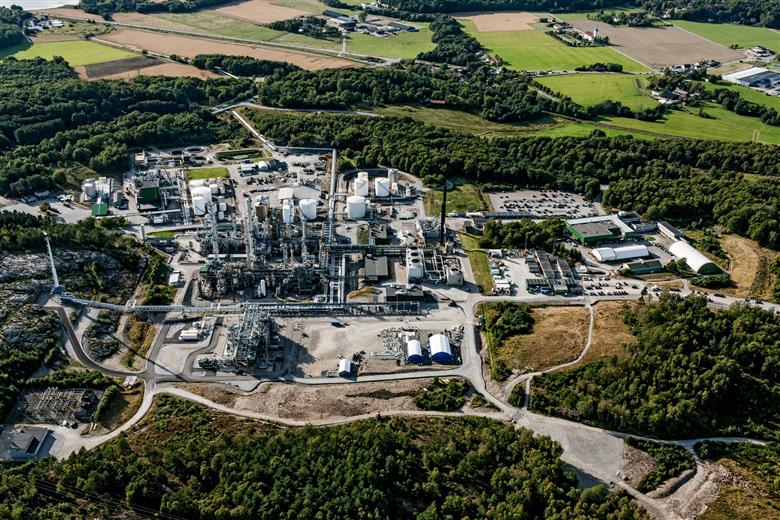 Specialty chemicals innovator Perstorp is planning large-scale production of sustainable methanol from captured carbon dioxide and other residue streams. This could contribute substantially towards a climate-neutral industry. Project AIR, which Perstorp has created with partners, has been approved for the next level of evaluation from the EU Innovation Fund, one of the world's largest funding programmes for the demonstration of innovative low-carbon technologies.
5 Jan 2021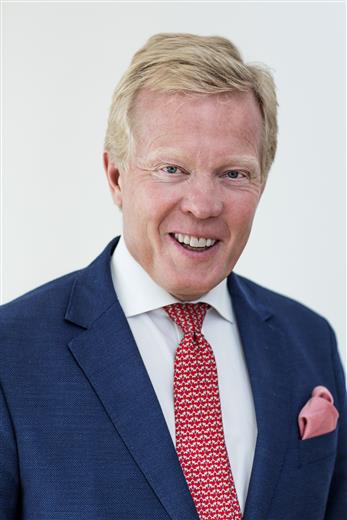 Perstorp, a global leader in the specialty chemicals market with a focus on polyols & solutions, advanced chemicals and animal nutrition, has been granted a liquidity enhancing Revolving Credit Facility of SEK 600 m.
24 Nov 2020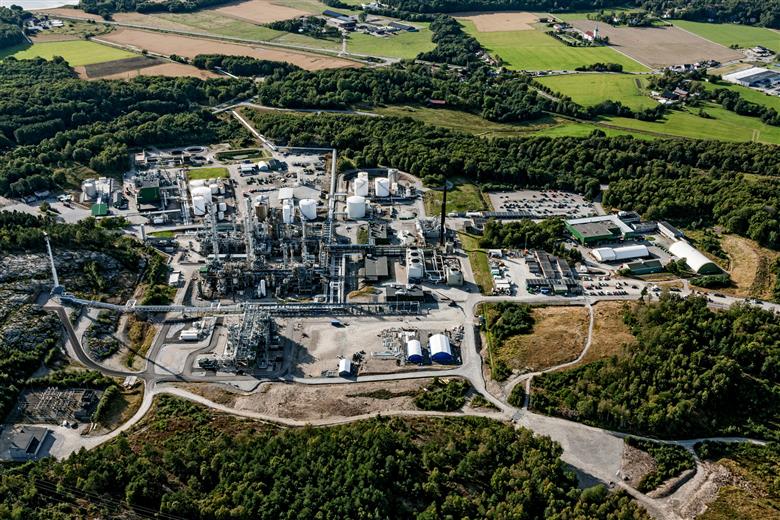 Perstorp, a global leader in the specialty chemicals market, has developed a production concept to produce methanol from a large variety of recovered end-of-life streams and hydrogen from electrolysis. Project AIR will build a first-of-a-kind, large scale, commercial Carbon Capture and Utilization (CCU) unit to produce sustainable methanol. The methanol plant will be unique in the sense that it is a combined CCU and gasification process where CO2, residue streams, renewable hydrogen and biomethane will be converted to methanol. Perstorp plan to do this in cooperation with Fortum, Uniper and Nature Energy.
6 Oct 2020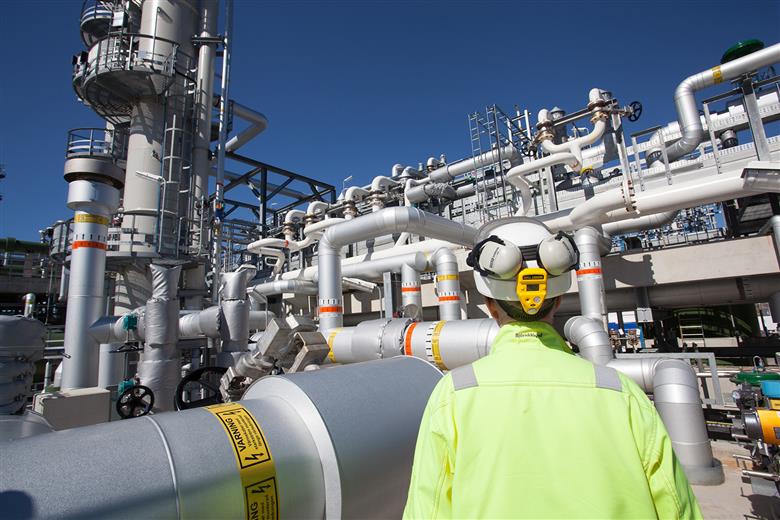 Perstorp is pioneering the Oxo-market by launching the first partly renewable carboxylic acids - 2-Ethylhexanoic Acid Pro and Valeric Acid Pro. 2-EHA Pro is based on 25% renewable raw materials, and Valeric Acid Pro contains 20% renewable content. The renewable material consists of biogas, and replaces natural gas using the mass balance concept. Users can expect the same quality as the existing 2-EHA and Valeric acid, with the additional benefit of a lower carbon footprint. The renewable oxo portfolio will also include oxo aldehydes and alcohols.