Welcome to PressReleaseFinder
This service is aimed at editors of business and technical publications around the world and offers up to date business news, press releases, and background information including high resolution images.
Don't want to miss out on the latest news?
Check us out on Twitter, Facebook and Flickr or subscribe to PressReleaseFinder News.
If you want to share your thoughts with us, feel free to use the feedback form.
18 Jun 2019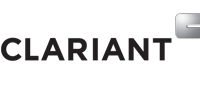 Clariant, a focused and innovative specialty chemical company, today announced that Christian Kohlpaintner, Member of the Executive Committee, decided to resign from his position effective June 30, 2019, to take on new challenges outside the company.
18 Jun 2019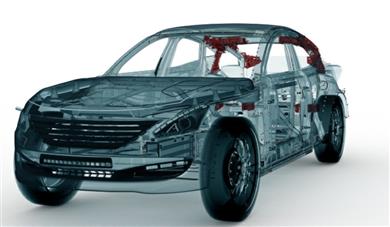 In a comprehensive joint study, Henkel and RLE International have examined and validated the potential of high-performance structural foam for lightweighting in automotive body and closure parts. The study has revealed that fiber reinforced polymer components with structural foam ribbing and reinforcements can save more than 40 kg of weight per car vs. conventional all-metal designs.
18 Jun 2019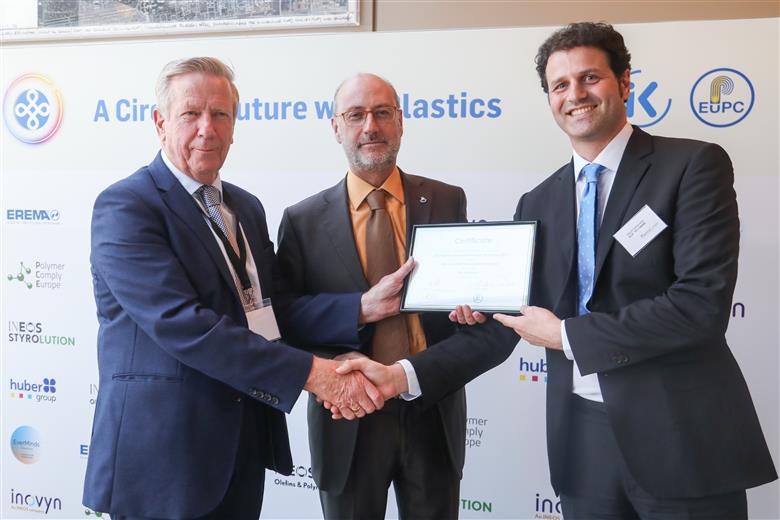 ELIX Polymers has won the Best Polymer Producers Awards for Europe in the ABS category. The Award was announced at a Gala Dinner in Berlin as part of the 2019 Annual EuPC (European Plastics Converters) Meeting.
18 Jun 2019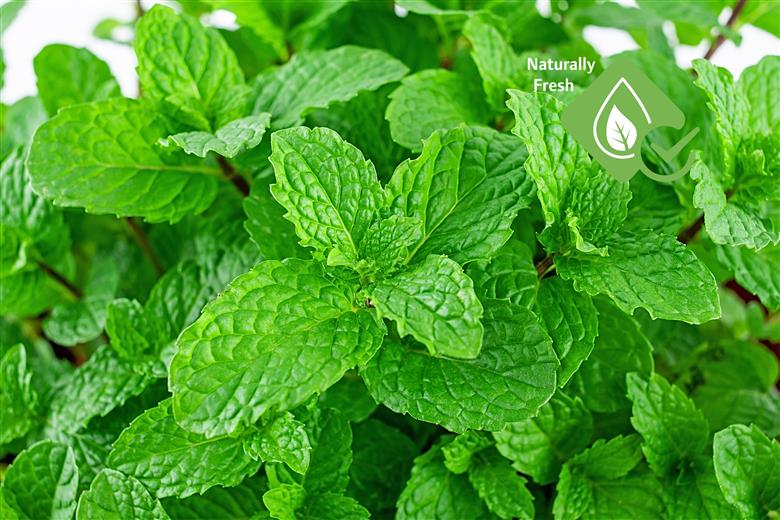 Reliable odor-management for cotton textiles using natural mint with the new Sanitized® Mintactiv additive. Highly washproof, effective against gram-positive and gram-negative bacteria, metal-free, applied without binders and made from the sustainable, renewable natural resource peppermint: This new development from SANITIZED AG meets the requirements of conscientious textile manufacturers and their brands with sustainability goals.
18 Jun 2019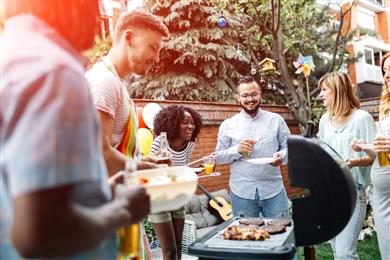 Flexible food packaging has traditionally presented brand owners with a choice –– either extract the maximum performance parameters or make it fully recyclable. Achieving both goals at once has been almost impossible ... until now.
17 Jun 2019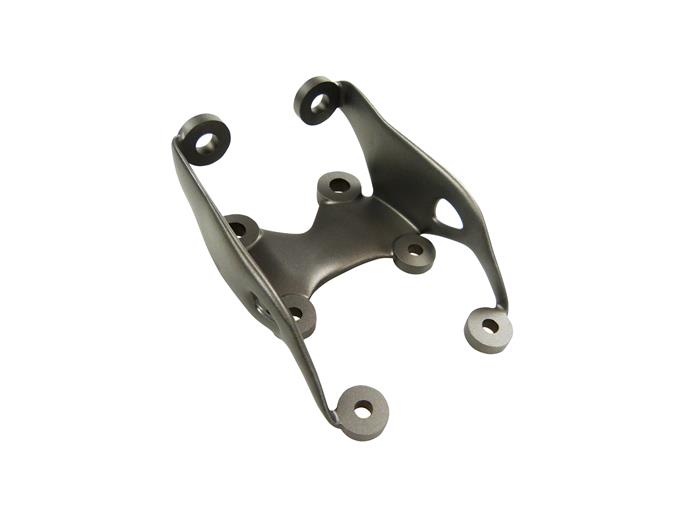 Oerlikon AM and MT Aerospace are partnering to accelerate the use of additive parts in the aerospace and defense industries. The partnership aims to bring efficiency and cost savings to the aerospace and defense market by providing end-to-end solutions to their customers.
17 Jun 2019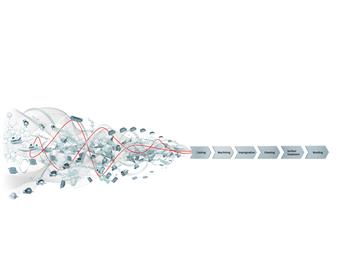 With extensive expertise in all key areas of the die-casting and metalworking value chain – Casting, Machining, Impregnation, Cleaning, Surface Treatment and Bonding – Henkel is ideally positioned to help reduce costs and streamline manufacturing processes. At the GIFA 2019 show (Booth H59, Hall 11) from June 25 to 29 in Düsseldorf, Henkel will be showcasing its comprehensive offering for the industry – from Bonderite cleaning, lubricating and surface treatment to Loctite impregnation and bonding solutions.
13 Jun 2019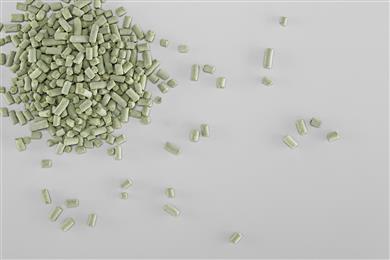 Clariant, a focused and innovative specialty chemical company, today announced the launch of its latest propane dehydrogenation catalyst, CATOFIN 311. The new catalyst continues the CATOFIN success with a solution that delivers even greater selectivity and a longer lifetime of service, resulting in increased overall profitability for propylene producers.
12 Jun 2019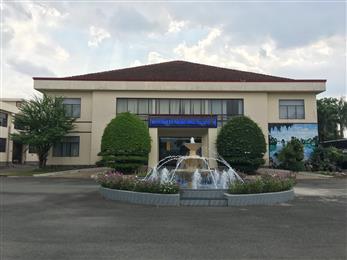 Archroma, a global leader in color and specialty chemicals towards sustainable solutions, today announced that Vietnam-based Tuong Long Co. Ltd ("Tuong Long") is the first denim manufacturer in Vietnam to switch 100% of its production to Archroma's aniline-free* Denisol® Pure Indigo.
12 Jun 2019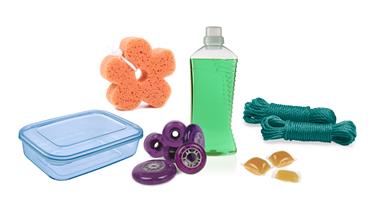 The theme of Connected Comfort serves as a foundation for the six color tones selected for ColorDirection 2020 — reflecting the convenience, flexibility and personal experiences capturing the connection color creates between products from various markets and the consumers they serve.
12 Jun 2019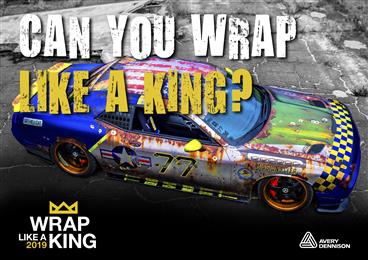 Avery Dennison Graphics Solutions has announced the opening of its annual Wrap Like A King Challenge. This year's vehicle wrap competition will run from June 3 through August 30, 2019, and it will again include Regional Wrap Kings, Continental Wrap Kings and the crowning of the prestigious "King of the Wrap World."
11 Jun 2019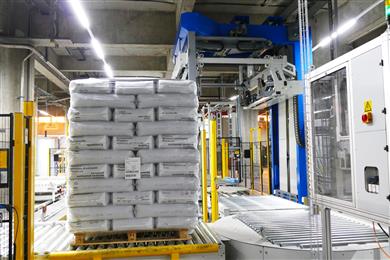 INEOS Styrolution, the global leader in styrenics, and Bischof + Klein, a leading European full-service supplier of flexible plastic and laminate packaging and technical films, announce today the installation of a stretch hood packaging solution at the INEOS Styrolution production site in Ludwigshafen, Germany. Of particular interest is the fact that the packaging material used in the application is based on Styroflex®, an SBC copolymer produced by INEOS Styrolution.
11 Jun 2019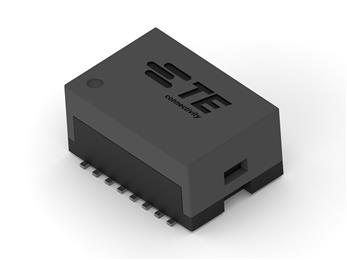 TE Connectivity (TE), a world leader in connectivity and sensors, now offers industrial discrete magnetics for Ethernet, complementing existing RJ45 Jacks with integrated magnetics. Industrial discrete magnetics enable extra design flexibility in designing Ethernet Interfaces, with optimizations for improved transmission characteristics and over-voltage requirements.