Polyscope

Polyscope is the global leader in research, product development, production, and supply of styrene maleic anhydride (SMA) copolymers, compounds, and aqueous solutions and styrene maleic anhydride N-phenylmaleimide (SMANPMI) terpolymers. The company offers a broad range of SMA and SMANPMI co- and terpolymers and compounds for engineering plastic and specialty chemical applications under the trade names XIRAN® and XILOY™. Resins can be created with a very broad range of molar mass and levels of maleic anhydride. For engineering plastics, SMA/ABS-based compounds with a broad range of impact modification and glass-fiber loading levels can be produced. For specialty-chemical applications, low-molecular weight XIRAN-based resins and solutions are chemically modified to meet customer needs. A global customer base is supported from corporate headquarters by production and research & development conducted in Geleen, The Netherlands, and with local compounding, contract manufacturing facilities and sales and marketing support in Europe, North America, and Asia. For more information, see www.polyscope.eu.
Polyscope
Prins de Lignestraat 28
6161 CZ Geleen
PO Box 1073
6160 BB GELEEN
Netherlands
+31 46 75 00 010
www.polyscope.eu
@polyscopebv
polyscope-b.v.
PolyscopeVideo
3 Jun 2019
Polyscope Polymers B.V. (Geleen, The Netherlands) has completed the business integration of the global styrene maleic anhydride (SMA®) copolymers business from Cray Valley S.A., Cray Valley HSC Asia Ltd, Cray Valley (Guangzhou) Chemical Co. Ltd. and Total Petrochemicals & Refining USA, Inc. ("Cray Valley"). Cray Valley was the global market leader for low molecular weight (LMW) SMA® products and the main competitor to Polyscope's specialty chemicals business unit. The deal included the transfer of all SMA products, inventory, application knowledge, and intellectual property from Cray Valley. Polyscope Polymers now supplies all former Cray Valley customers, integrating the businesses and supply chains in all geographic regions worldwide.
14 Mar 2019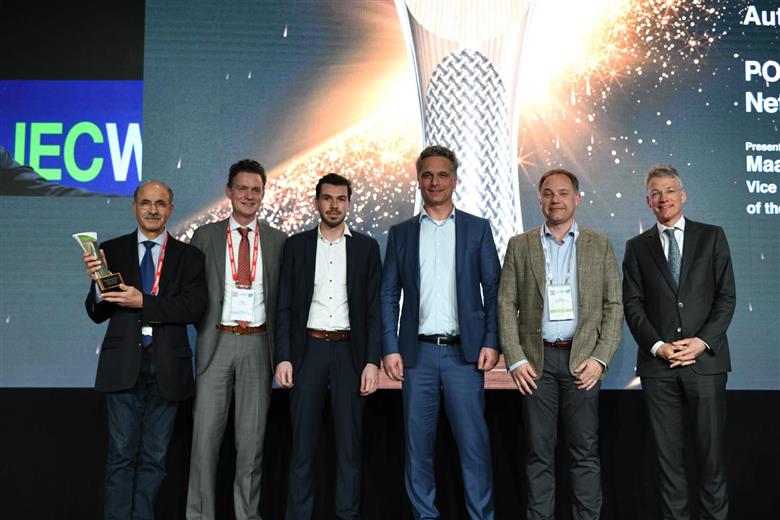 Polyscope Polymers B.V. (Geleen, The Netherlands) is this year's winner of the JEC Innovation Award in the Automotive Application category. Polyscope's XIRAN® SGH30EB glass filled thermoplastic composite was specified by Webasto France and the Groupe Renault (Boulogne-Billancourt, France) for the roller-blind guide rails on the panoramic sunroof modules installed, since 2016, in Renault Scenic and Grand Scenic MPV (multipurpose vehicle) models.
19 Oct 2016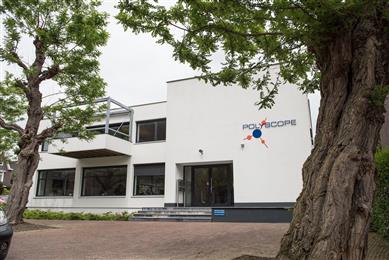 The champagne will be coming out on the Polyscope stand at K 2016, (hall5 booth E08) as the Dutch company celebrates 10 years of increasing success as one of the world's most important producer of styrene maleic anhydride (SMA) thermoplastics.
13 Jun 2016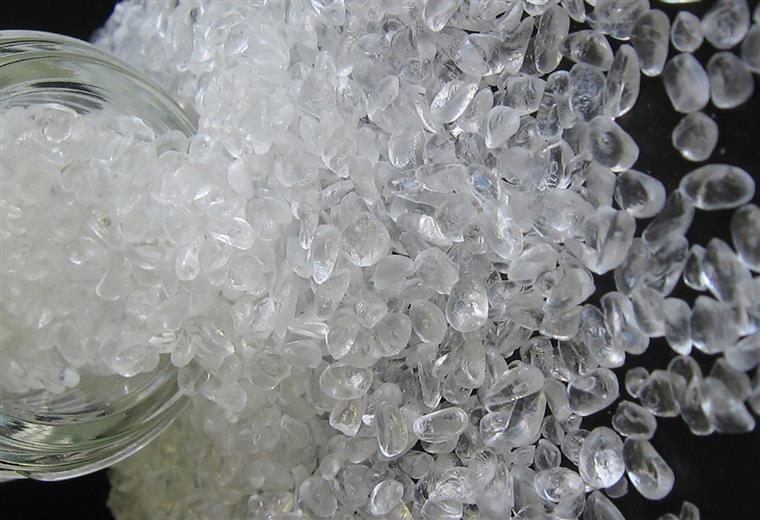 Polyscope, the world's leading producer of styrene maleic anhydride (SMA) copolymers, is expanding its XIRAN® heat booster range. Originally introduced to increase the high temperature resistance of acrylonitrile butadiene styrene (ABS) and acrylonitrile styrene acrylate (ASA), XIRAN heat boosters are now also proving succesful in increasing the heat performance of other styrenic polymers, such as polystyrene (PS) and styrene acrylonitrile (SAN), as well as polymethylmethacrylate (PMMA). The extensive XIRAN heat booster range has positioned Polyscope as the pioneer for heat perfomance promotion of engineering plastics.
1 Sep 2014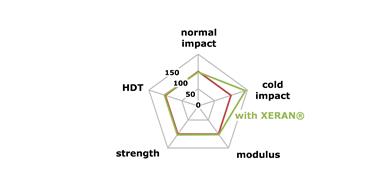 Polyscope has broadened its portfolio of XIRAN® neat resins, compounds, powders and liquids with a range of XERAN® compatibilizers. The maleic anhydride functionality in these XERAN copolymers and terpolymers makes them extremely suitable as a compatibilizer and coupling agent in many applications.
22 Oct 2013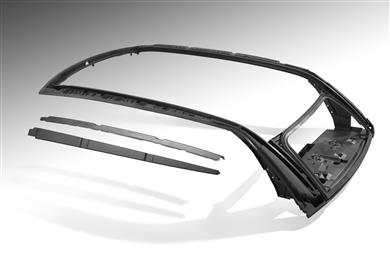 The Society of Plastics Engineers' Central Europe Automotive Division has recognized the groundbreaking work done by Polyscope in the development of sunroof frames for medium- and low-volume vehicle platforms. At the gala presentation of the 15th SPE Central Europe Automotive Awards held in Düsseldorf on October 14, third prize in the Body Exterior section went to a frame for the Citroën DS3 Cabrio injection molded in XIRAN® glass reinforced blend of styrene maleic anhydride (SMA) and ABS developed by Polyscope.
16 Oct 2013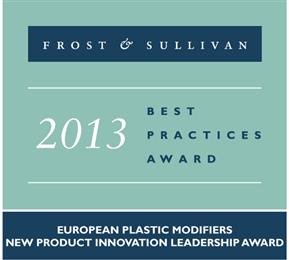 Based on its recent analysis of Plastic Modifiers in Europe, Frost & Sullivan has recognised the development of the new XIRAN® IZ grades produced by Polyscope with the 2013 Frost & Sullivan New Product Innovation Leadership Award. Through this Award, Polyscope is rewarded for its continued innovation and product line expansion.
15 Oct 2013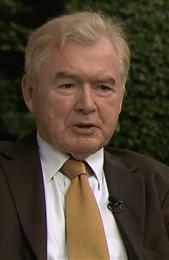 Uwe Wascher, one of the co-founders of Polyscope, is to be honored by the Society of Plastics Engineers' European Automotive Division with its lifetime achievement award. The award will be formally handed over by SPE representatives on Monday 21 October at 14.00 hrs on the Polyscope booth in Hall 5/stand E08 at K 2013.
20 Aug 2013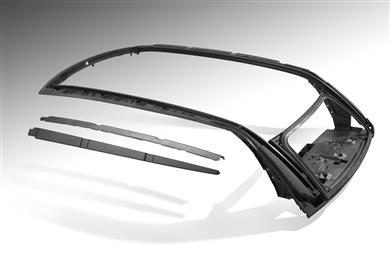 At K2013, Polyscope, the world's leading producer of styrene maleic anhydride (SMA) copolymers and compounds, will display some of its most recent developments in engineering plastic applications. In addition, the company is staging a series of technical sessions at its booth in Hall 5/stand E08.
1 Jul 2013

Polyscope is proud to announce that it has won a Deloitte Best Company Award 2013. This distinction was awarded as part of the "Best Managed Companies" program, organized by Deloitte in the Netherlands in cooperation with the TiasNimbas Business School and the VNO-NCW. A critical jury assessed relevant applicant companies on their financial statements, growth, strategy, organization, and management. The jury then awarded the title of "Best Managed Company" to the most outstanding of these companies. The award winners reflect the notable work ethic and ingenuity of the Netherlands' leading companies in 2013.
10 Jun 2013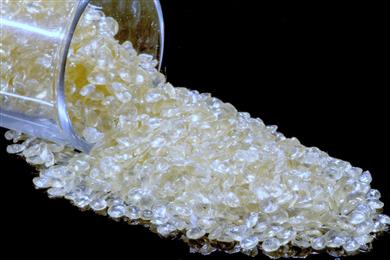 Polyscope, the world's leading producer of styrene maleic anhydride (SMA) copolymers, has added a third dimension to its already extensive product portfolio by manufacturing terpolymers consisting of styrene, maleic anhydride and N-phenylmaleimide. These new products are commercialized and branded as XIRAN® IZ grades.
7 Feb 2013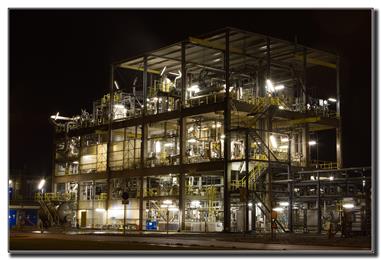 Polyscope, the world's leading producer of styrene maleic anhydride co-polymers, has launched two new product grades with a lower molecular weight, to extend its existing portfolio of XIRAN® styrene maleic anhydride co-polymers.