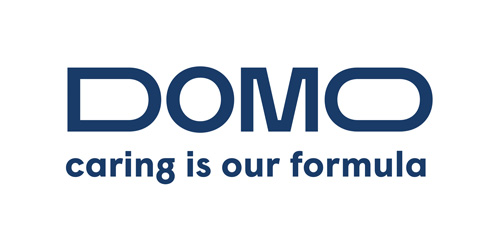 30 Apr 2020
DOMO and Ultrapolymers extend pan-European distribution partnership to include all Technyl solutions
Ultrapolymers has been appointed as the pan-European distributor for DOMO's Technyl® products
The agreement complements the existing partnership between the companies
From May 1, Ultrapolymers will distribute the complete DOMO portfolio of PA6 and PA66, PPA and PPS based technical polymers
The move allows DOMO to reach end users across all European countries and to fulfill the needs of SMEs
Leuna, April 30, 2020 - DOMO Chemicals, a leading producer of engineering materials and Ultrapolymers, the pan-European distribution company, have announced a European distribution partnership. The acquisition of Solvay's European Performance Polyamides Business (Polytechnyl) by DOMO initiated a change in Technyl® products distribution structure. From May 1, 2020, in addition to offering DOMO's historical range of products, Ultrapolymers will operate as the pan-European distributor for the company's Technyl® products.
Ultrapolymers, part of the Ravago Group, is a leading polymer distributor, which was established in Belgium in October 2002. With 27 legal entities across Europe, Turkey and South Africa, Ultrapolymers sells to customers in over 40 countries. Their 45 warehouses are located in strategically close proximity to customers to ensure safe and fast deliveries.
Marc Swatosch, European Product Manager at Ultrapolymers states: "Through this partnership with DOMO, one of the largest players in the polyamide market, we will be able to broaden our offering with a top quality PA6 and PA66 portfolio into all European countries[1]. Ultrapolymers' existing DOMAMID® and ECONAMID® customers can expect to enjoy the same standards of service, but with an even broader offering."
From May 1, Ultrapolymers will distribute the complete DOMO portfolio of PA6 and PA66, PPA and PPS based technical polymers sold under the TECHNYL®[2], DOMAMID®, THERMEC™ and ECONAMID® brands.
Besides being the number 2 polyamide producer in Europe, DOMO has focused on the development of sustainable solutions. With the Polytechnyl acquisition, the company's sustainable product range has expanded significantly.
It has added the Technyl® 4Earth® grades to the portfolio, which has been developed using recycled airbag fabric wastes.
Ron Bult, EP Global Sales Director at DOMO, says: "The partnership we have with Ultrapolymers has been very successful from the outset. Ultrapolymers is reliable, easy to work with, professional and always looking to provide commercial and technical solutions. By extending our partnership to include the Polytechnyl business, we can now reach end users across all European countries and respond quickly to fulfill the needs of small to medium sizes customers across the continent."
The transition to Ultrapolymers will take two months. In order to ensure a seamless transition for customers and business continuity, the two companies have created a Q&A document which outlines all the practical details of this important change.
[1] Ultrapolymers distributes in all European countries with the exception of Serbia and Russia.
[2] DOMO does not sell or distribute any Technyl® grades to customers and distributors outside the European Economic Area and Switzerland. TECHNYL® is a registered trademark of DOMO.
Reader enquiries
DOMO Chemicals
Am Haupttor, Bau 3101
06237 Leuna
Germany
---
Notes for editors
About DOMO Chemicals
DOMO Chemicals is a leading producer of high-quality engineering nylon materials for a diverse range of markets, including the automotive, food, medical, pharmaceutical, chemicals and electronics industries. The company offers a complete portfolio of integrated nylon 6 and 66 products, including intermediates, resins, engineering plastics, performance fibres, packaging film and distribution of petrochemical products. Headquartered in Germany, the family-owned company leverages advanced technology and consumer insights to deliver sustainable & innovative solutions. DOMO generated 2019 sales over EUR 900 million and employs in 2020 approximately 2200 employees worldwide.
About Ultrapolymers
As a leading polymer distributor, Ultrapolymers' aim is to provide a high-quality service and expert technical consultation to develop long term relationships with its customers.
Established in Belgium in October 2002 and being part of the Ravago Group, Ultrapolymers has rapidly become a respected leader in polymer distribution.
Related images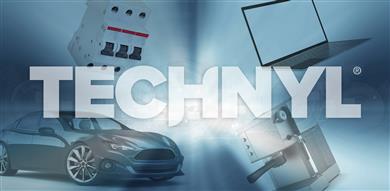 Editorial enquiries
Elisabetta Testa
Communications
DOMO Engineering Plastics
Francoise Jirgens
Director Corporate Communications
DOMO Chemicals
Kristóf Kovács
Marketing Solutions NV
kkovacs@​marketing-solutions.com
Jan Van Camfort
Marketing & Communication
Ultrapolymers
communication@​ultrapolymers.com
Marc Swatosch
European Product Management
Ultrapolymers