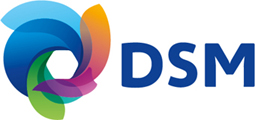 29 Jun 2022
DSM Engineering Materials launches 100% bio-based Stanyl® with halved carbon footprint and same high performance to empower customer sustainability
Geleen (NL), 29 June 2022 - Today, DSM Engineering Materials announces the launch of a new, more sustainable version of its flagship product Stanyl®: Stanyl® B-MB (Bio-based Mass Balanced), with up to 100% bio-based content. Using the maximum possible levels of biomass-waste feedstock, it enables DSM Engineering Materials to halve the carbon footprint of this product line and, in turn, of the Stanyl® B-MB-based products of its customers. This industry-first launch of a 100% bio-based high-temperature polyamide underlines the business's ongoing commitment to helping customers fulfil their sustainability ambitions by making planet-positive choices and supporting the transition to a circular and bio-based economy.
Global production of bio-based products roughly doubled between 2015 and 2020, but to conserve the planet's natural resources and stay below the critical 1.5 degrees of global warming, the materials industry urgently needs to accelerate the shift to sustainable feedstocks. Seeing this need, DSM Engineering Materials has committed to providing bio- and/or recycled-based alternatives for its entire portfolio by 2030.
Stanyl® B-MB – now available with up to 100% bio-based content – is a fully ISCC+-certified mass-balancing solution, and delivers exactly the same characteristics, performance, and quality as conventional Stanyl®. In addition, production of Stanyl® B-MB now generates a carbon footprint up to 50% lower than the fossil-based original. In practice, this means a 3.3-ton CO2 reduction per ton produced – equivalent to charging 420,000 smartphones. Not only does this industry first further support the 'Sustainable sourcing' pillar of DSM Engineering Materials' SimplyCircular™ initiative, but it also raises the bar for biomass-balanced solutions in the industry. DSM Engineering Materials therefore continues to lead the way on driving carbon-footprint reductions and boosting customers' environmental success.
Roeland Polet, President DSM Engineering Materials: "With both consumers and regulators demanding more sustainable materials, the launch of 100% bio-based Stanyl® B-MB is an important step forward for our industry. We are fully committed to developing sustainably sourced products with a reduced environmental impact. With the same specifications and performance but with a 50% lower carbon footprint, this new portfolio will enable our customers to fulfil their sustainability goals and contribute to a planet-positive future – so what they design today, we can all value tomorrow."
Stanyl® B-MB continues Stanyl®'s 30-year legacy of meeting customers' most stringent performance requirements. The only aliphatic polyamide in its class, Stanyl® redefined polyamides when it was introduced, and is still the most widely used high-temperature polyamide today. Its excellent high-temperature mechanics, superior flow and processing, and distinguished wear and friction resistance make it ideal for high-temperature applications in automotive, electronics, electrical, and consumer goods industries, such as USB connectors, automotive and industrial actuator gears, powertrain timing chains, bearing cages, and food contact conveyors.
Reader enquiries
DSM Engineering Materials
30 Pasir Panjang Road #13-31
Mapletree Business City
Singapore 117440
Singapore
---
Notes for editors
SimplyCircular™
DSM Engineering Materials' SimplyCircular™ initiative aims to help customers rethink manufacturing practices, enable circular transitions across industries, and drive society away from a take-make-waste economic model. Contributing to the UN SDGs #12 (Responsible Consumption and Production) and #13 (Climate Action), SimplyCircular™ is based on three key pillars: Sustainable sourcing, Enabling circularity, and Simple solutions.
DSM
DSM Engineering Materials is a business group of Royal DSM, a global, purpose-led company in Health, Nutrition & Bioscience, applying science to improve the health of people, animals, and the planet. DSM's purpose is to create brighter lives for all. DSM's products and solutions address some of the world's biggest challenges while simultaneously creating economic, environmental, and societal value for all its stakeholders – customers, employees, shareholders, and society at large. The company was founded in 1902 and is listed on Euronext Amsterdam. More information can be found at www.dsm.com.
Forward-looking statements
This press release may contain forward-looking statements with respect to DSM's future (financial) performance and position. Such statements are based on current expectations, estimates and projections of DSM and information currently available to the company. DSM cautions readers that such statements involve certain risks and uncertainties that are difficult to predict and therefore it should be understood that many factors can cause actual performance and position to differ materially from these statements. DSM has no obligation to update the statements contained in this press release, unless required by law. The English language version of the press release is leading.
Related images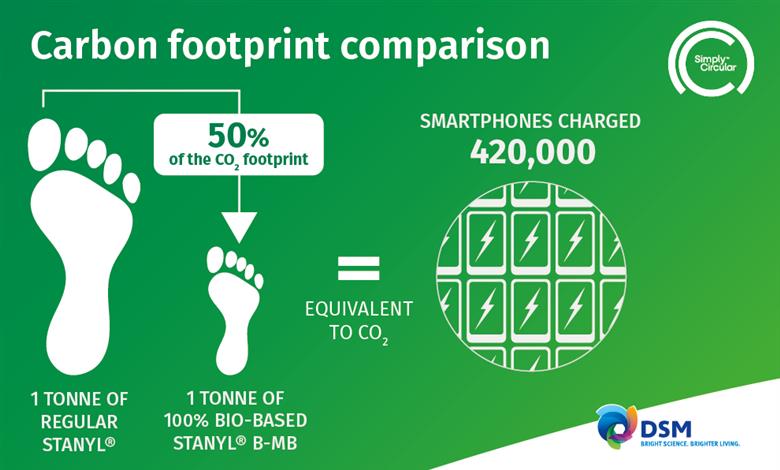 Editorial enquiries
Lieke de Jong-Tops
DSM Materials External Affairs and Communications
DSM Engineering Materials
Kim Vermeer
EMG