Events 2022
Important exhibitions and events are often a reason to issue a press kit. For editors who are preparing a preview article or want to look back what was issued in the past, PressReleaseFinder has created this section. Press kits from press conferences or media tours organised by companies featured on PressReleaseFinder may also be found here.
Current Events
---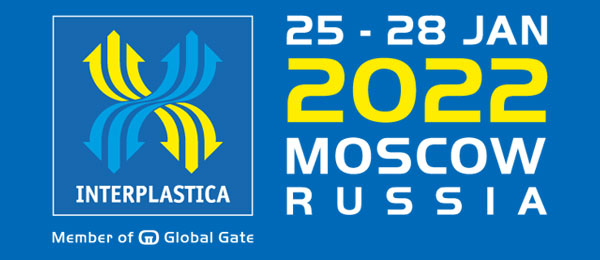 Interplastica 2022
25 - 28 Jan 2022 - Moscow
Interplastica is an international specialized exhibition for plastics and rubber processing and the region's leading industry platform. It provides a representative overview of machinery and equipment for the plastics and rubber industry, as well as processing and recycling machinery, tools and peripheral equipment, measuring, controlling, regulating and verification technology, raw and auxiliary materials, plastics and rubber products, logistics, warehouse technology and services. Those attending the Interplastica come primarily from the plastics processing and chemical industries, as well as from mechanical engineering and user industries. The enormous international presence offers trade professionals the unique opportunity to gain a comprehensive overview of innovations from every corner of the globe that are specially tailored to the Russian market.