PPXX 2021
6 - 8 Sep 2021
The Plastic Pipes Conference Association (PPCA) was formed to organize and run the series of Plastic Pipes Conferences on behalf of the international plastics pipes industry. Member associations of the PPCA are the PE 100+ Association, Plastics Pipe Institute and The European Plastic Pipe and Fittings Association represented by Hans Pierik, David Fink (Chairman) and Tony Calton (Vice Chairman and Treasurer) respectively, all as voting board members.
In addition, Zoran Davidovski (PPXX Chairman) and Sarah Patterson (PPXX USA co-vice chair) are serving on the board as non-voting members.
Each of the conferences is intended to be self financing and any profits from one event are re-invested in future conferences, educational tools or "spin-off" events. The mission statement of the PPCA is as follows:
"PPCA is a global association dedicated to the ongoing creation and distribution of technical and application information on plastic pipes systems in order to educate and expand their safe, cost effective and sustainable use."
7 Sep 2021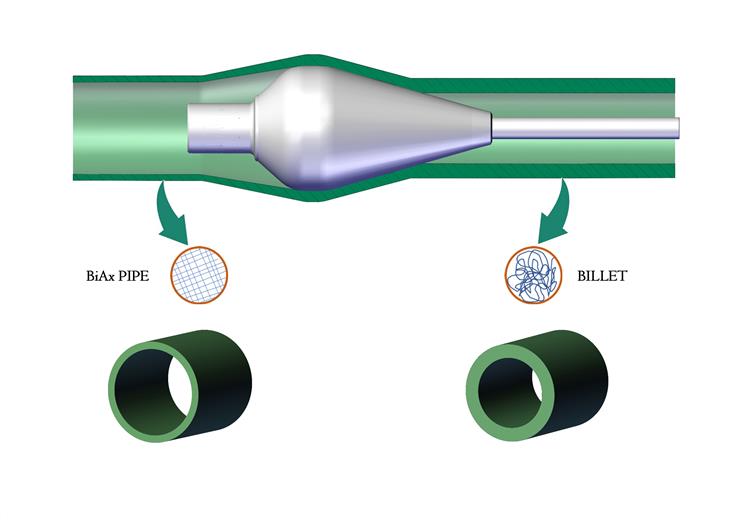 SABIC, a global leader in the chemical industry, today has announced the development of a new technology and range of dedicated polyethylene (PE) and polypropylene (PP) resins that mark a significant leap forward in the performance profile of polyolefin pressure pipes. Together with Tecnomatic and aquatherm, two major specialists in pipe manufacturing, the technology is being advanced from concept to reality. As 'Golden Sponsor' of the International Plastic Pipes XX (PPXX) Conference and Exhibition (6-8 September 2021) in Amsterdam, SABIC introduced the new concept during the conference and presented the technology in the PPXX Technical Sessions.