NPE 2018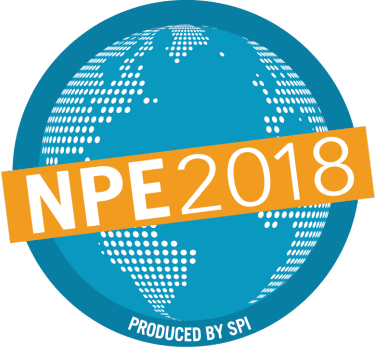 7 - 11 May 2018
Orange County Convention Center, Orlando, FL, USA
www.npe.org/

NPE is one of the world's largest trade fairs for plastics and plastics technology. It covers the entire spectrum of the plastics industry: from raw materials and additives for the plastics manufacturing, plastics processing machines to plastic semi-finished and finished products. This makes NPE a must event for companies in the plastics industry, that want to get information about new products and developments. NPE is also host of the largest technical conference of the industry and various special exhibitions. Also, within the framework of the NPE, the winner of the International Plastics Design Competition is awarded.
Where the Future of Plastics Unfolds
To maintain a competitive advantage, you need to keep up with the latest game-changing technologies and breakthrough innovations—and every three years, the world's most influential plastics trade event brings it all together for you.
NPE2018: The Plastics Show provides exclusive access to the people, processes, science and ideas that are shaping the future of plastics. Build connections, exchange ideas and explore the largest concentration of machinery, tools, technology and professional training available in today's industry marketplace.
Join 65,000+ professionals from 128 countries and from every aspect of the industry and its vertical and end-user markets—and experience the future of plastics for yourself.