ISA 2018

22 - 24 Mar 2018
range County Convention Center, South Hall in Orlando, Florida
signexpo.org/

Since its inception, ISA International Sign Expo has been breaking records in exhibit sales and attendance. Join over 20,000 colleagues and explore the nearly 600 knowledgeable suppliers who come together at this always exciting event.
At ISA Sign Expo, we get down to business. It's the perfect time and place to make investments in your company. The largest gathering of sign, graphics, print and visual communications professionals is where you want to be and where you'll get programming and exhibits that offer serious solutions, real results, and provide opportunities for attendees to make powerful connections.
22 Mar 2018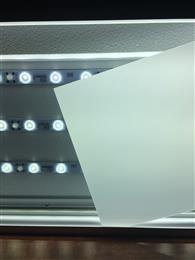 SABIC, a global leader in the chemical industry, will present the latest addition to its LEXAN™ sheet sign portfolio, LEXAN™ DLCW (Diffused Light Cool White), an advanced light diffusing polycarbonate sheet, at the International Sign Expo in Orlando, Florida, March 22-24.