in-cosmetics latin america 2017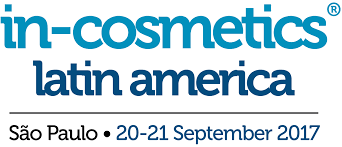 20 - 21 Sep 2017
Expo Center Norte, Blue Pavilion, São Paulo, Brazil
latinamerica.in-cosmetics.com/

About in-cosmetics
The in-cosmetics Group's mission is to enable the global personal care ingredient community to interact, conduct business, network and learn, whether face-to-face or online.
With 6 annual, business to business events across four continents, the in-cosmetics Group connects 1,000+ suppliers of ingredients, fragrances, lab equipment, testing and regulatory solutions with 30,000+ cosmetic industry professionals.
in-cosmetics events also provide global, regional and local launch pads for innovation in personal care ingredients and technologies and high-level education and consumer insights for formulators, R&D and regulatory professionals.
With over 450,000 unique web users, 33,000 social media followers and 75,000 e-newsletter subscribers, in-cosmetics also delivers a multichannel platform for the industry with access to expert presentations, webinars, reports, whitepapers, interviews and blogs.
Our vision:
Connect personal care industry suppliers with cosmetic manufacturers from over 120 countries
Drive new product development, enabling manufacturers to source the newest products on the market
Showcase the latest personal care innovations and formulation technologies
Anticipate future market changes, revealing the latest customer and market insights
Provide global forums for personal care industry professionals to network with key decision-makers
Deliver unrivalled education to create a business-focused learning experience
26 Sep 2017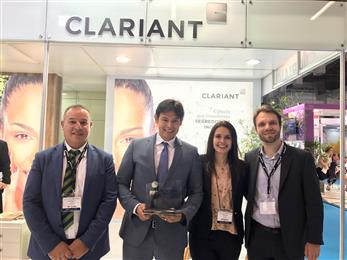 São Paulo, September 26, 2017 – Clariant, a world leader in specialty chemicals, has won silver in the prestigious annual Innovation Awards of the Institute of Technology and Studies for Cosmetics, Toiletries and Fragrances (ITEHPEC) at in-Cosmetics Latin America 2017 for Eosidin, an innovative Active Ingredient that protects skin from indoor pollution damage. The award recognizes the product's innovation, both in generating noticeable consumer benefits and in the competitive advantage it provides to manufacturing customers. It was presented to Clariant at a special event during the in-cosmetics Latin America 2017 exhibition in São Paulo, Brazil, held last week.
20 Sep 2017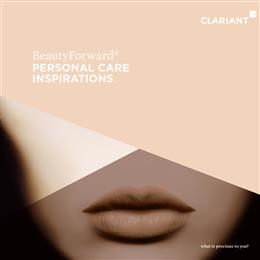 San Pablo, 20 de septiembre de 2017 – Clariant, una de las empresas líderes mundiales en especialidades químicas, presentará en la in-cosmetics Latin America 2017 su portafolio de ingredientes naturales, en especial la línea GlucoTain y el nuevo activo Eosidin. La empresa también divulgará la nueva edición de su guía de tendencias para el mercado de Personal Care, el BeautyForward. La in-cosmetics es uno de los principales eventos del sector en América Latina y se realiza entre los días 20 y 21 de septiembre, en el pabellón de exposiciones Expo Center Norte, en San Pablo.