FENAF 2017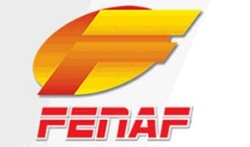 26 - 29 Sep 2017
Expo Center Norte – São Paulo – SP – Brazil
www.abifa.org.br/feira/

Not only does Fenaf 2017 – Latin American Foundry Fair have an international comprehensiveness , it is recognized as the biggest and best foundry trade show in Latin America and is also a great chance for companies to showcase their products to professionals from the sector at an global level.
Business trade shows are recognized as the best showcase for companies and the best way to raise their visibility.
Participation in the show is a means to communicate with a concentrated public that has the same focus and similar interests, one of the most advantageous aspects of business trade shows. Direct contact with current and future clients and partners favors saving time and, as a result, money.
In particular, industry trade shows such as Fenaf make it easier to learn more and stay up to speed on market information.
Over the four days of the Show, visitors and executives can see the latest in products and services and learn about new trends and technologies in the industry, gathering in just one large expo space. Your company will be seen and remembered.
26 Sep 2017
São Paulo, 26 de setembro de 2017 – A Clariant, uma das empresas líderes mundiais em especialidades químicas, apresenta os aditivos naturais GEKO, uma solução eficiente e sustentável para a indústria de fundição, durante a 17ª Feira Latino-Americana de Fundição, entre os dias 26 e 29 de setembro, no pavilhão Expo Center Norte, em São Paulo.