Aquatech 2017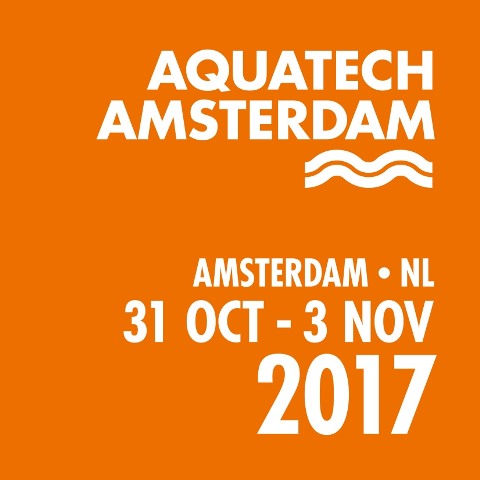 31 Oct - 3 Nov 2017
Amsterdam, The Netherlands
www.aquatechtrade.com/amsterdam

VISIT THE LEADING TRADE EXHIBITION FOR WATER TECHNOLOGY PROFESSIONALS
The water sector is undergoing major changes.
Experience the latest solutions for today's challenges with all the experts in the field. Discover the latest trends, make profitable business relationships, exchange ideas and update your knowledge.
2 Nov 2017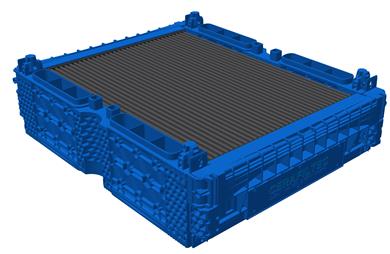 Amsterdam, the Netherlands, November 2, 2017 - According to the United Nations1, water shortages will affect two-thirds of the world's population by 2025 if current consumption patterns continue. CERAFILTEC, a manufacturer of innovative water filtration solutions, is helping to address this looming crisis with a unique filtration module molded from SABIC's NORYL™ glass-reinforced polyphenylene ether (PPE) resin. The new module securely houses multiple high-performance silicon carbide (SiC) flat sheet membranes that can quickly and effectively filter demanding water sources, including seawater, freshwater, industrial wastewater and even hot water. NORYL™ resin can provide best-in-class hydrolytic and dimensional stability, chemical and high temperature resistance, and is certified for potable water applications under NSF/ANSI Standard 61. These critical properties enabled CERAFILTEC to replace previous modules requiring corrosion-prone steel framing with a fully injection molded design. SABIC is displaying the CERAFILTEC modules featuring NORYL™ resin in a tower configuration at Stand #1.430 here at Aquatech Amsterdam.
31 Oct 2017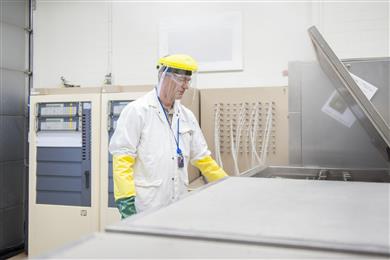 Amsterdam, the Netherlands, October 31, 2017 - SABIC, a global leader in the chemical industry, is sharing its latest capabilities to support the global water industry here at Aquatech Amsterdam from Oct. 31 – Nov. 3 in stand #1.430. The company is featuring new services such as Predictive Engineering to its Water Management Center of Excellence located in Bergen Op Zoom, the Netherlands - a technology center where the company's experts work with water industry manufacturers to test and optimize products designed with SABIC's high-performance engineering resins. SABIC is also highlighting recent research on its NORYL™ polyphenylene ether (PPE) resin portfolio, which includes new anti-biofouling properties and anisotropic behavior of fiber-reinforced grades. Further, SABIC is introducing new, innovative additions to its robust portfolio of polyethylene (PE) and polypropylene (PP) materials for the global pipe industry. SABIC's specialized materials for water management have brought innovation by allowing new designs and manufacturing process to many parts formerly produced in metal, including pump impellers, pipes, water meters and water softening valves.
9 Oct 2017
Bergen op Zoom, the Netherlands, October 9, 2017 - SABIC, a global leader in the chemical industry, will showcase at Aquatech Amsterdam its industry-leading water management resources, technical support services and materials that are helping customers address global industry trends in revitalizing infrastructures and raising operational efficiency (stand #1.430). In particular, the company will spotlight its growing portfolio of high-performance engineering resins for the water management industry, extensive application development capabilities, and new Predictive Engineering Services that can enable the industry to solve tough challenges, ranging from optimizing hydrolytic stability and water quality to preventing corrosion and biofouling.