ABRAFATI 2017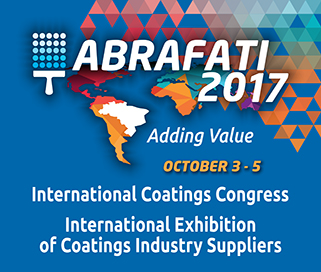 3 - 5 Oct 2017
São Paulo, Brazil
www.abrafati.com.br/en/events/abrafati-2017-en/

Solutions for the future demands of the coatings supply chain will be introduced and discussed at ABRAFATI 2017. The innovations to be displayed at the International Exhibition of Coatings Industry Suppliers and the studies to be presented at the International Coatings Congress will be primarily focused on sustainability, which currently drives the industry's technological research and development efforts.
By being held simultaneously, the Congress and Exhibition will create great conditions for professionals of the industry to interact and discuss new possibilities. As a result, in the course of the three-day event, they will be able to understand where the coatings industry is heading, and at the same time the trade show will provide a variety of opportunities to make business more dynamic.
The anticipation of excellent results is based mainly upon the highly qualified audience of the event, which will be formed by company owners, executives and prestigious technicians, most of them with decision-making power.
ABRAFATI 2017 will be held in a new venue, São Paulo Expo, the largest and most modern convention and exhibition center in Latin America.
3 Oct 2017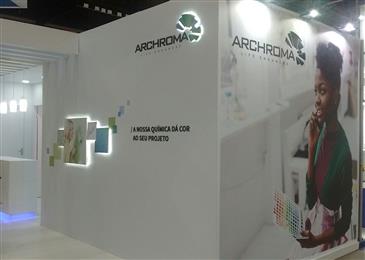 Reinach, Switzerland, 3 October 2017 - Archroma, a global leader in color and specialty chemicals, will present at this year's edition of ABRAFATI, the International Exhibition of Coatings Industry Suppliers and International Coatings Congress, which will take place at the São Paulo Expo on October 3-5, 2017.
3 Oct 2017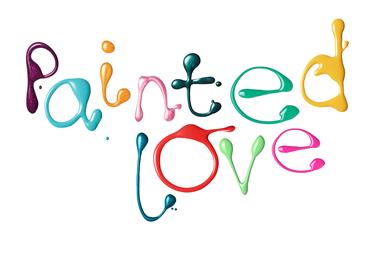 São Paulo, 3 de outubro de 2017 – A Clariant, uma das empresas líderes mundiais em especialidades químicas, apresenta na ABRAFATI 2017 suas mais recentes inovações conectadas com as atuais tendências para a indústria de tintas e vernizes, considerando aspectos de saúde, bem-estar, conveniência, multifuncionalidade, estética e eficiência. O Congresso Internacional de Tintas/ Exposição Internacional de Fornecedores para Tintas – ABRAFATI 2017 acontecerá entre os dias 03 e 05 de outubro, no São Paulo Expo Exhibition & Convention Center.