19 Jul 2018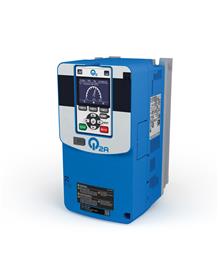 Omron has released the Q2A Tailored Application Drive series. Capable of driving a wide variety of motors such as IM, SPM, IPM, DDPM and SynRM, the Q2A is easily customizable to the customer's application. The solution combines a space- and cost-saving design with many helpful features to offer system integrators, OEMs, and end-users a high-performance yet easy-to-use drive.
5 Jul 2018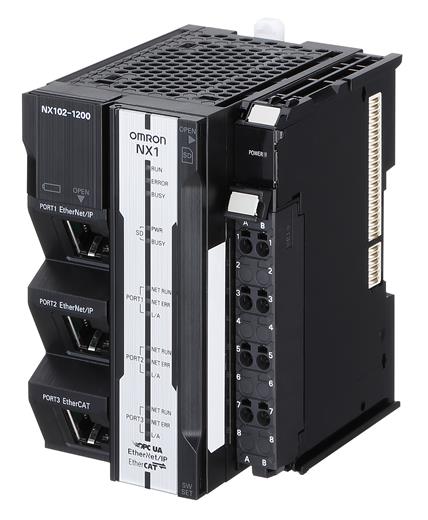 Omron Corporation (HQ: Shimogyo-Ku, Kyoto. CEO: Yoshihito Yamada) announced the global release in April of its new NX1-series Machine Automation Controller that boosts productivity while leveraging information. Omron will release the NX-HAD4[][] High-speed Analog Input Unit*1 and NX-SL5[][][] Safety CPU Unit*2 that can be used with the NX1 Series, helping address manufacturing innovation challenges including strengthening of quality control and flexible safety measures.
5 Jul 2018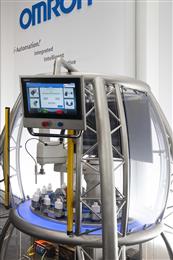 On stand B32 at this year's PPMA show, Omron will showcase a new solution that adds artificial intelligence (AI) functionality to packaging and processing machinery for real-time control that provides an instant reduction in waste and machine downtime. The AI controller is based on a machine learning engine (MLE), which is incorporated into Omron's Sysmac control platform (on both PLC and IPC) and monitors multiple signals simultaneously to detect potential anomalies (faults) and determine the appropriate response. The whole calculation can be accomplished in under a single machine cycle, minimising any disruption to the operation of the line.
19 Jun 2018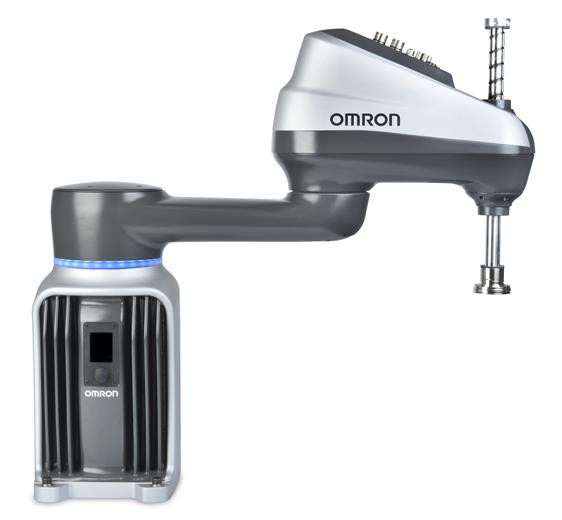 Omron Corporation (Headquarters: Kyoto, Japan. President and CEO: Yoshihito Yamada), a global leader in automation technology, announced today at Automatica, the leading exhibition for smart automation and robotics, that it will be introducing a new line of SCARA robots, boasting sleek design and enhanced performance. Named the "i4," the new generation of SCARA robot will save space during installation, and allow easier configuration into existing production lines. The i4 is fast, repeatable, easy to operate and flexible for multiple configurations and applications.
11 Jun 2018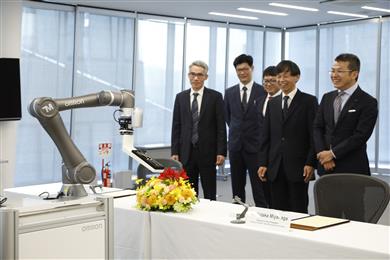 Omron Corp. (HQ: Shimogyo-Ku, Kyoto. President and CEO: Yoshihito Yamada) and Techman Robot Inc. (HQ: Taoyuan, Taiwan), the world's leading company for collaborative arm robots that work together with people, announced that the two corporations have signed an agreement to form a strategic alliance in the area of collaborative robots. Through this alliance, Omron will globally market and sell Techman's TM series of collaborative robots via Omron's worldwide distribution network under a co-branded logo, starting in the second half of FY2018. Furthermore, Omron and Techman will cooperate in developing the next generation of collaborative robots that will be easier to integrate with Omron's other factory automation products in order to realize an innovative manufacturing environment where humans and machines work in harmony.
7 Jun 2018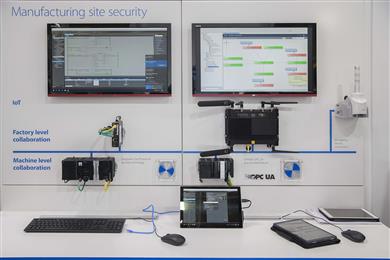 Omron Corporation (HQ: Shimogyo-ku, Kyoto; President and CEO: Yoshihito Yamada) and Cisco Systems G.K. (head office: Minato-ku, Tokyo; President and General Manager: Miyuki Suzuki) have agreed to collaborate by integrating Cisco's leading networking and security technology into Omron programmable logic controllers (PLCs), which are designed to deliver reliability under extreme conditions at manufacturing plants. Through this collaboration, the two companies will enhance the security of today's increasingly intelligent manufacturing sites with IoT while helping manufacturers achieve safe and secure manufacturing.
31 May 2018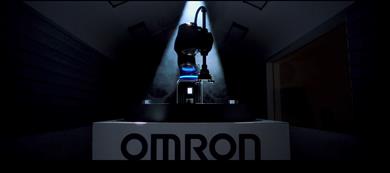 Flexible production to address current and future needs of consumers receives much attention from the manufacturing industry that has embraced Industrie 4.0. The days of rigid production environments are numbered and fast change-overs are a prerequisite to make sure customization does not affect OEE severely. Omron has been a pioneer in successful solutions to realize flexible production in industries like automotive, pharma, and food & commodities. At Automatica 2018 Omron will announce new hard- and software that will further optimize its industry leading portfolio for flexible manufacturing.
3 May 2018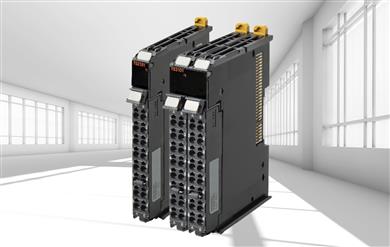 Following the launch of the E5_D series in April 2017, Omron continues to expand its Temperature controller portfolio with the introduction of the new NX-TC series with Artificial Intelligence (AI). Designed for multi-loop applications, these intelligent controllers provide easier in-panel installation.
13 Mar 2018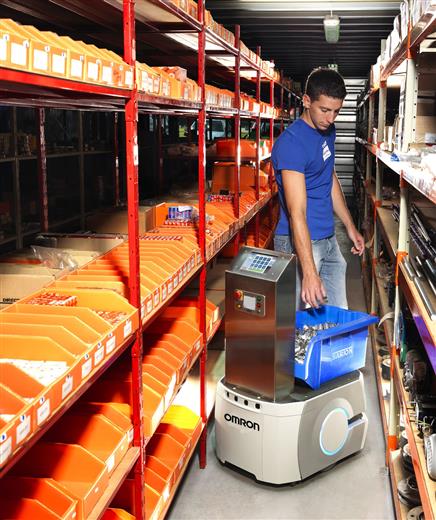 Demonstrating solutions from over 70 equipment suppliers including Omron, the connected factory demonstration at the Global Industrie exhibition will be one of the highlights of the event. Attendees will be able to watch as their individual medals are manufactured and packaged, with Omron's LD robots playing a key role in moving the medals between the different stages of the production process.
9 Mar 2018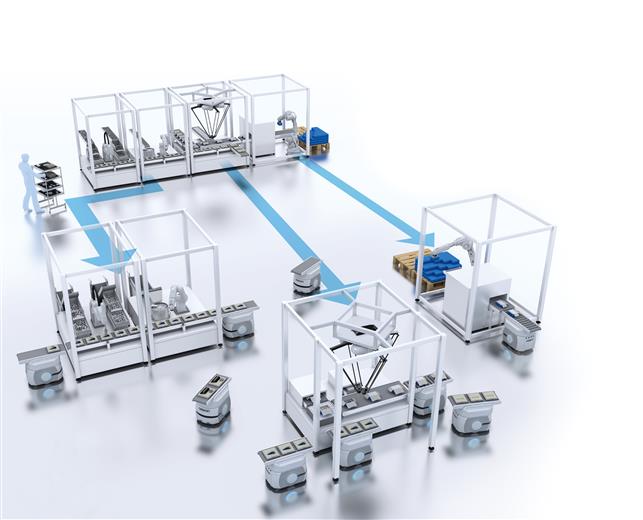 Omron will be at Hannover Messe from 23 to 27 April, supporting the event's theme of Connect & Collaborate by demonstrating its capability to innovate the future of manufacturing. Visitors to the Omron stand (Hall 9, F24) will be able to experience Omron technology supporting flexible robotic cells, data acquisition, data intelligence and AI realizing agile mass customization cells that shifts manufacturing from 'build to sell' to 'made for me'.
1 Mar 2018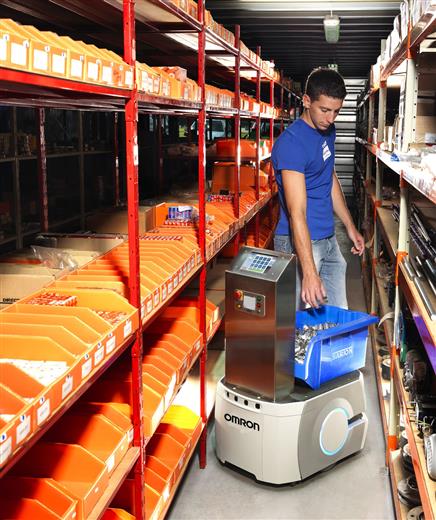 Omron will be at the CFIA event in Rennes, from 13-15 March, demonstrating how it can create smart production facilities that help solve the challenges faced by today's food and beverage industry. Omron's complete robotics and automation system delivers greater flexibility to deal with increasing SKU numbers, together with better data collection and reporting. The system on show at the Omron stand (Hall 2 Booth A4-B3) combines different applications and uses 'smart' data to deliver tailored production efficiency to meet actual demand.
12 Feb 2018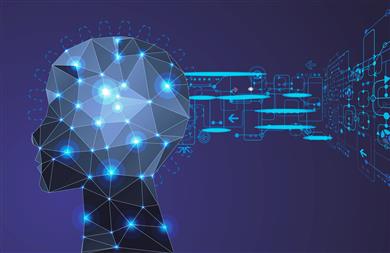 Bei den Fachpressetagen 2018 in Karlsruhe, wo Jahr für Jahr Automatisierungsexperten zusammenkommen, um die neuesten Entwicklungen vorzustellen, zeigte OMRON, wie man Künstliche Intelligenz (KI) so in der vernetzten Fertigung einsetzen kann, dass ohne großen Investitionsaufwand konkreter Mehrwert erzielt wird.