30 Apr 2020
In light of the current Coronavirus pandemic, and consistent with its focus on the health and safety of its employees and preferred partners, Guardian Glass has decided not to participate at glasstec 2020, scheduled to take place in Dusseldorf, Germany from 20-23 October 2020. The company will instead prioritize a swift and successful resumption of business, as well as the acceleration of its own digital transformation.
28 Jan 2020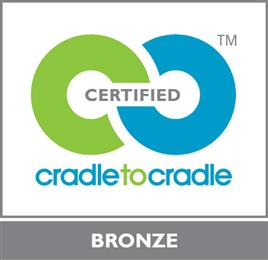 Guardian Glass Europe is pleased to announce that it has attained Bronze level Cradle to Cradle certification for three of its product families – float, coated and laminated glass – manufactured at eight of its European plants.
25 Nov 2019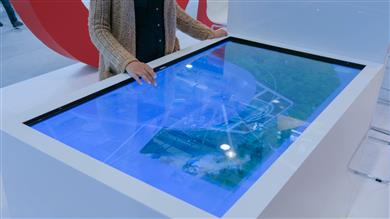 Guardian Glass has launched a glass solution for digital touchscreen displays, which provides excellent anti-glare, anti-sparkling optics, combined with anti-fingerprint properties.
14 Nov 2019

When designing a double skin façade, it is important to choose the right combination of glass to optimise the benefits in terms of energy management, dynamic selectivity, thermal insulation, and enhanced comfort, while minimising potential issues such as condensation, says Ralf Greiner, Product Application Manager for Guardian Glass in Europe.
26 Sep 2019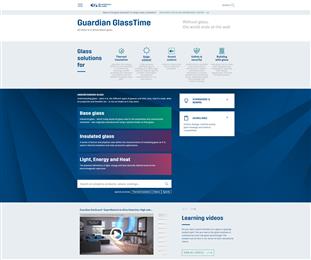 Guardian Glass has launched a digital version of its popular GlassTime handbook, which is an outstanding tool for architects, glass processors and cladders to learn about glass and how to build with it.
11 Sep 2019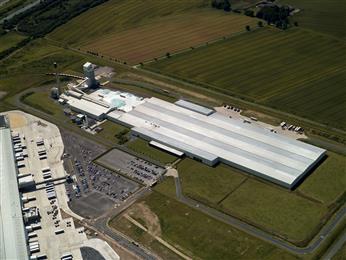 To support the increasing demand for float, coated and laminated glass in Europe, Guardian Glass is investing in the modernisation and upgrade of float glass lines at two of its European production plants.
30 Aug 2019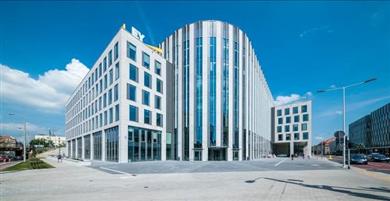 Sagittarius Business House oraz West Link to dwa nowoczesne obiekty biurowo-usługowe zlokalizowane we Wrocławiu. Budynki te łączy ze sobą nie tylko stolica Dolnego Śląska i ciekawa koncepcja architektoniczna, ale również zastosowane na fasadach szkło. W obu przypadkach jest nim SunGuard® SN 70/35HT – wysokoselektywne szkło od Guardian.
6 Aug 2019

Projektując fasadę ze skórą podwójną należy wybrać odpowiednie zestawienie szkła, by móc zoptymalizować korzyści płynące z jego użytkowania. Wśród nich wymienić można: zarządzanie energią, dynamiczną selektywność, właściwości termoizolacyjne, poprawiony komfort oraz zmniejszoną kondensację, mówi Ralf Greiner, Product Application Manager w Guardian Glass in Europe.
6 Jun 2019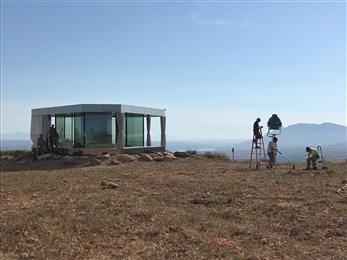 The famous and award-winning British television series Black Mirror, created by Charlie Brooker and streamed by the popular Netflix platform, features "La Casa del Desierto" by Guardian Glass in one of its new mind-bending stories in the series, now in its fifth season.
23 May 2019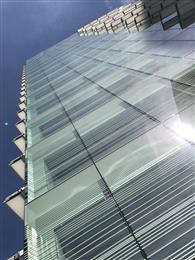 In the heart of Madrid's financial centre, in the AZCA district, stands Castellana 77, a building which, after two decades out of service, has begun a new iconic life thanks to luis vidal + arquitectos. The original 1977 tower is now a 62-metre-high office building, defining the skyline of the city in its own special way. With completion of the restoration, the building is a leader in terms of energy efficiency and environmental profile and has received the prestigious LEED Platinum certification. Guardian Glass high performance glass products for the façade helped contribute to achieving this LEED certification.
7 May 2019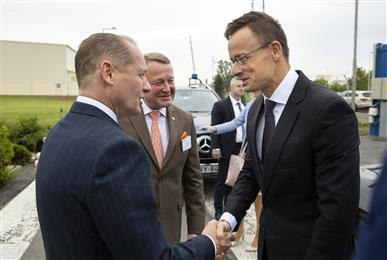 Guardian Glass welcomed today H.E. Mister Péter Szijjártó, Hungary's Minister of Foreign Affairs and Trade; Mister Zoltán Dávid, Orosháza's Mayor; Mister David Kostelancik, Chargé d'Affaires United States Embassy to Hungary; H.E. Mister Tamás Iván Kovács, Hungarian Ambassador to Belgium and Luxembourg; and H.E. Mister Marc Ungeheuer, Luxembourg Ambassador to Austria and Hungary, for the official inauguration of the company's new laminating line at its float glass plant in Orosháza, Hungary.
12 Feb 2019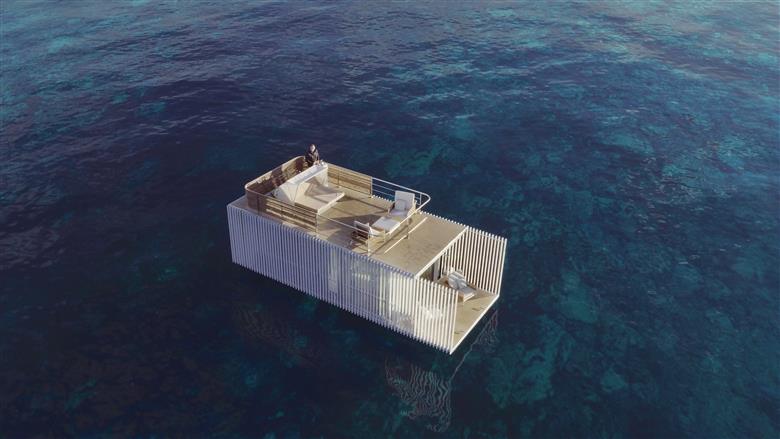 The architectural studio Mano de Santo and KMZero, Open Innovation Hub, part of Martinez Group, chose Guardian Glass when designing Punta de Mar, the first floating, dynamic and advanced accommodation in Spain. This innovative project, promoted by startup Punta de Mar, aims to take the concept of experiential tourism to another level, of which the first prototype is already placed at the Club Náutico in Denia on the Mediterranean Sea.