25 Nov 2015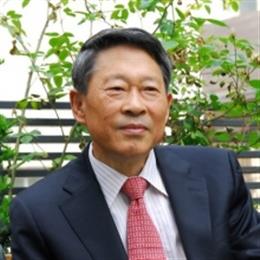 Kim Kyong-Hae, CEO of Communications Korea, has been chosen "PR Man of the Year" by the Korea Public Relations Association. The association recognized in particular his extensive contributions to crisis communications. Communications Korea is Eurocom Worldwide's partner agency in South Korea.
27 Oct 2015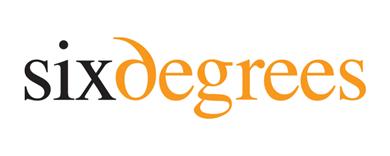 A group of professional services businesses on opposite sides of the Atlantic are combining forces to help tech companies tap into the sizeable potential for growth in the UK and South America markets.
15 Sep 2015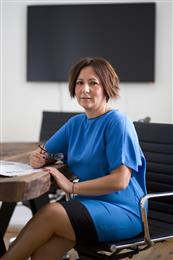 Eurocom Worldwide, the global PR network, has expanded its coverage to Turkey with the appointment of new member Guide Communications, an independent PR & communications agency located in the heart of Istanbul. Eurocom Worldwide is an alliance of 31 independently owned and managed communications agencies, with a particular focus on B2B and technology markets. This new membership further strengthens Eurocom Worldwide's capability to offer truly global reach with a unified approach to campaign management and message delivery in Western, Northern and Eastern Europe as well as North and Latin America, Asia, the Middle East, and Africa.
20 Aug 2015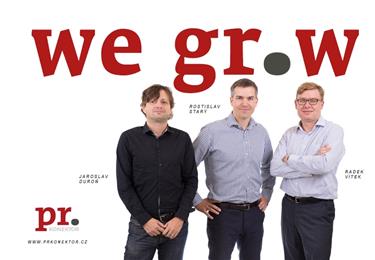 PR.Konektor, Eurocom Worldwide's member agency in the Czech Republic and Slovakia, has announced the appointment of Radek Vítek to its leadership team as executive director. Radek was previously Managing Director at Ogilvy PR for eight years. PR.Konektor is one of the most dynamic PR agencies in this region and Radek will be responsible for corporate communication development and multiple PR services.
5 Jun 2015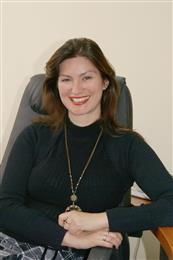 Business Communications Agency, the Russian member agency of the global PR Network Eurocom Worldwide, has opened a new location in Israel. The agency will offer clients the development and implementation of a wide range of marketing and communications services in Israel while taking into account the specifics of the Israeli market.
3 Feb 2015
Lisbon, 2 February 2015 – Members of Eurocom Worldwide have just completed their 14th annual network conference in Lisbon, Portugal, and predict continuing business growth in 2015 following the gains made in 2014. Eurocom Worldwide is one of the leading independent global PR networks, with 31 owner–managed agencies focusing on B2B PR, marketing communications and reputation management for key technology, industrial and commercial sectors.
6 Jan 2015
The next annual member conference of Eurocom Worldwide, the global PR network, will be held on 30 January 2015 in Lisbon, Portugal. The conference will be hosted by Eurocom Worldwide's Portugal member Media Consulting, an independent PR & communications agency located in the heart of Lisbon. Eurocom Worldwide is a global alliance of independently-owned public relations agencies with a focus on key technology, industrial and commercial sectors.
9 Dec 2014
Komunikacija ir Konsultantai (KoKo), Lithuania-based public relations agency and a member of Eurocom Worldwide, announced that it has recently won a 5 months communication service contract with the European Institute for Gender Equality (EIGE). Koko will coordinate media-related activities, which will be carried out in six targeted European countries – Germany, Latvia, Spain, Italy, France and United Kingdom.
9 Dec 2014
EMG, the leading international B2B and industrial communication specialist celebrated its 10 year anniversary at the Grand Millenium hotel in Shanghai, China. The celebrations followed the annual EMG Asiacom partner and client conference, first launched in 2013, which brought together keynote speakers and delegates from clients and the media under the theme of 'Value Based Communications in a Rapidly Changing Market'.
27 Oct 2014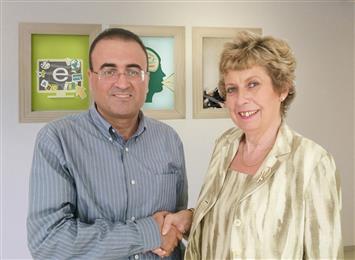 The Irish Academy of Public Relations today (Monday 27th October, 2014) revealed in London its joint venture with Orient Planet PR and Marketing Communications to create the first ever online PR and Communications Academy in the Middle East. Orient Planet Academy (www.opacademy.com) will exclusively provide the Irish Academy's courses to students in the Middle East, Levant and North Africa regions.
18 Sep 2014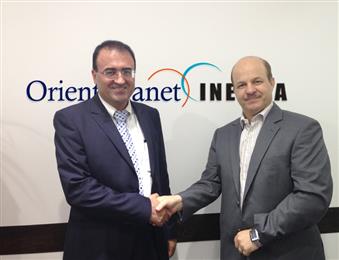 The Institute for Near East and Gulf Military Analysis (INEGMA), a strategy and security consultancy, research house, and leading conference organizer in defense, security, and risk industries; and Orient Planet, one of the Middle East's fastest growing integrated marketing & communications companies and the region's representative of Eurocom Worldwide, recently entered into a joint venture to establish a new unit called Orient PlanetINEGMA. The specialized unit aims to effectively deliver Public Relations (PR) and strategic communication campaigns targeting the defense, security, and risk domains.
8 Jul 2014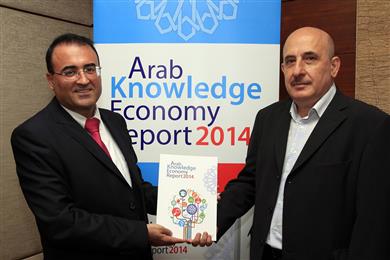 * Arab region's Internet penetration rate to surge from 32 per cent in 2012 to 51 per cent in 2017, according to Madar-Orient Planet report