5 Jan 2021
Jindal Films, an international provider of innovative and sustainable films for flexible packaging industry, has signed an agreement for the acquisition of 100 percent of the shares in Italy-based nylon film specialist DOMO Films Solutions Spa from private owned group DOMO Chemicals.
19 Nov 2020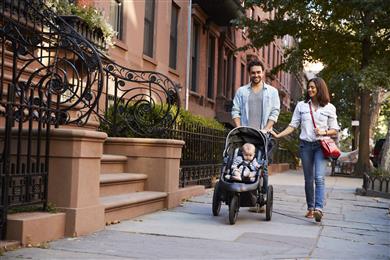 DOMO Chemicals has committed itself to the sustainable development of the plastic industry, including leveraging the potential of a circular economy. Owing to our sustainable ECONAMID® range of polyamides, producers of many childcare products, such as strollers, car seats and high chairs, are following the eco-design trend and choose DOMO's solutions that address circularity and lightweight. DOMO's polyamide solutions are versatile, light, tough and resistant, making them a great fit for the industrial and design needs of childcare products manufacturers.
22 Sep 2020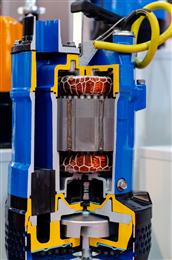 DOMO Chemicals has expanded its THERMEC™ range of enhanced polymers, with the introduction of a new solution for the replacement of sintered carbon in submersible pump thrust bearings applications. THERMEC™ S is a glass and mineral filled, lubricated polyphenylene sulfide (PPS) based material that offers outstanding abrasion and wear resistance properties to improve tool life. The product is not only cost-effective, but also offers excellent performance benefits, when compared to sintered carbon. Due to its excellent processability, THERMEC™ S is suitable for both injection moulding and extrusion applications.
8 Sep 2020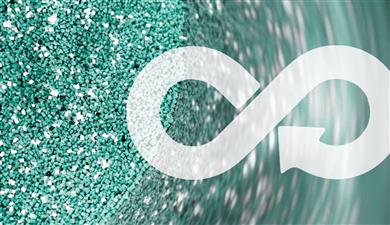 Circularise, a blockchain solution for tracing materials and sharing data, has raised €1.5 million from the EU Commission's H2020's SME Instrument Phase 2, to fuel the continued growth of the collaborative project for circularity in the plastics industry.
1 Sep 2020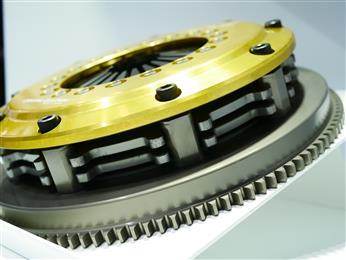 DOMO Chemicals has expanded its THERMEC™ range of enhanced polymers, with the introduction of a cost-efficient product based on polyether ether ketone (PEEK), blended with a solid polymeric lubricant. The new solution, which is now available in India, has been specially developed to replace polyamide-imides (PAI), without impacting performance.
28 Jul 2020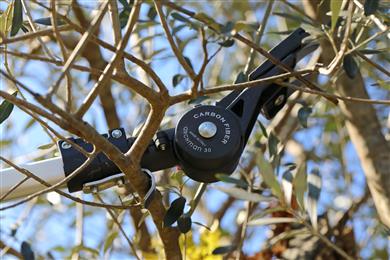 Archman srl, an Italian manufacturer of scissors for viticulture, horticulture, and gardening, has chosen DOMO's ECONAMID® AIR for its HELIUM Electric Tree Pruner. An extremely light tool, weighing only 1,630g, the cutting body of the new product is moulded with the sustainable PA6 based compound with carbon fiber.
16 Jul 2020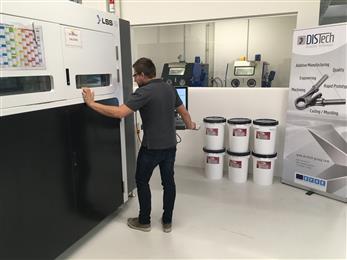 DOMO, a global polyamides solutions provider, has formed a strategic partnership with Rapid Product Development GmbH, an Austrian leader in advanced 3D printing product development, rapid prototyping, and mechanical processing.
15 Jul 2020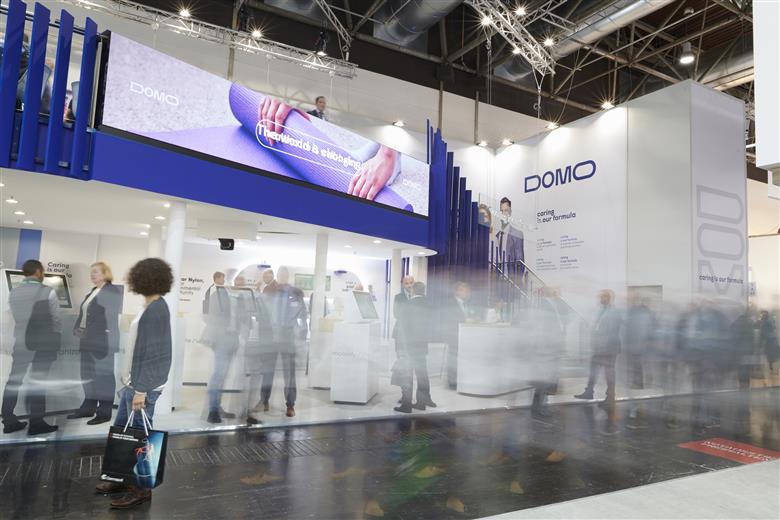 Due to the ongoing coronavirus situation, and consistent with its focus on protecting the health and safety of employees and customers, DOMO Chemicals will not actively participate at Fakuma 2020, scheduled to take place in Friedrichshafen, Germany from 13-17 October 2020. DOMO will be present through an onsite contact desk at the event. Furthermore, the company will organise a digital event focusing on its expanded solutions portfolio and updated business strategy.
12 Jun 2020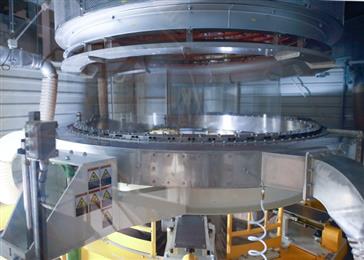 DOMO Chemicals, a leading producer of high-quality engineering materials for a diverse range of markets, has announced plans to stop and close its third line of Biaxally Oriented PA films (BOPA) from DOMO in Leuna (Germany), effective from August 2020. Affected employees have been informed and other operations at the Leuna plant will not be impacted by the move. The difficult decision was reached as a result of global overcapacity for nylon films.
14 May 2020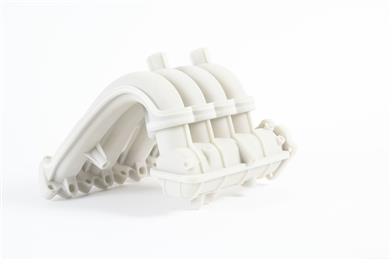 DOMO Chemicals, a leader in Selective Laser Sintering (SLS) materials innovation, is strengthening its position as a key player in the additive manufacturing sector by partnering with ZARE, a leading 3D-printed parts service bureau.
30 Apr 2020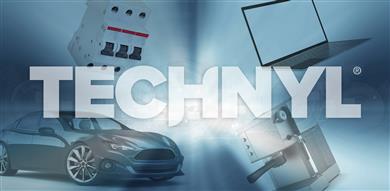 DOMO Chemicals, a leading producer of engineering materials and Ultrapolymers, the pan-European distribution company, have announced a European distribution partnership. The acquisition of Solvay's European Performance Polyamides Business (Polytechnyl) by DOMO initiated a change in Technyl® products distribution structure. From May 1, 2020, in addition to offering DOMO's historical range of products, Ultrapolymers will operate as the pan-European distributor for the company's Technyl® products.
13 Mar 2020
DOMO Chemicals, a leading producer of high-quality engineering materials for a diverse range of markets, has announced plans for a new state-of-the-art plant in Zhejiang, China. The new plant will be capable of producing 50,000 tons of sustainable and innovative engineered nylon compounds each year. The company signed a new factory project through "cloud contract" with PingHu DuShan port Economic Development District on February 20, 2020. Production is expected to commence in the fourth quarter of this year.