1 Dec 2020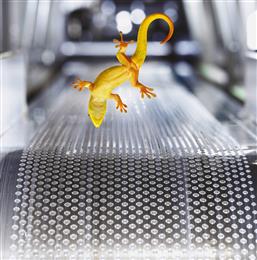 Have you ever wished you could draw on a superpower to solve a problem? A true marvel of nature, geckos have not just one but many up their sleeve, trumping your average comic book hero, villain and most of the animal kingdom any day.
24 Nov 2020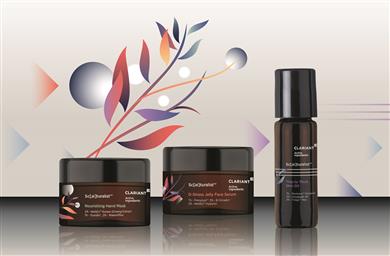 Clariant Active Ingredients announces the launch of "RetroFuture", inspirational formulation ideas to bring comfort in today's unsettled times. Consumers can find reassurance in skincare with the time-tested well-being powers of traditional, natural ingredients, brought up to date with modern needs for scientifically proven advanced efficacy and lower environmental impact.
23 Nov 2020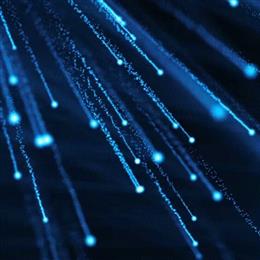 Like 3G, 4G and the wireless standards that went before, 5G promises to bring us another leap in communication and connectivity - and this time a particularly huge one. Phones will be able to download whole 4k movies in seconds, and streaming becomes ultra-smooth. Augmented reality will help us with our shopping decisions, cars, robots and factories fully connect, and doctor's visits become possible from a 1,000 miles away.
20 Nov 2020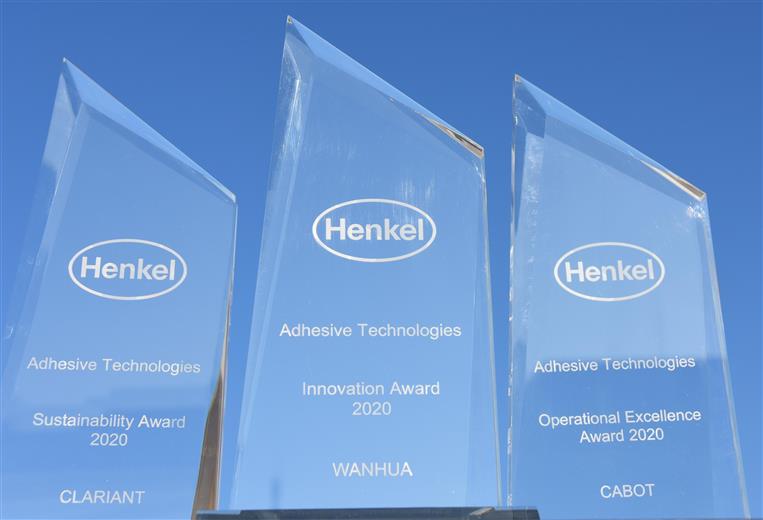 Clariant, a focused, sustainable and innovative specialty chemical company, today announced that the company was recently honoured with various high-level awards in the area of sustainability and innovation. Henkel Adhesive Technologies presented Clariant its Sustainability Award 2020. In addition, Clariant won in two categories of this year's ICIS Innovation Awards: Clariant's multi-purpose additive Licocare® RBW Vita, derived from crude rice bran wax, won 'Best Product', and the ammonia synthesis catalyst AmoMax™-Casale, jointly developed with Casale SA, won 'Best Sustainable Process'.
16 Nov 2020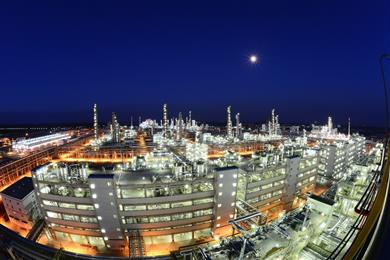 科莱恩MegaMax 700催化剂在中天合创能源有限责任公司化工分公司的甲醇合成装置中取得了创纪录的性能表现。公司旗下的两套甲醇生产装置,采用鲁奇MegaMethanol® 技术,每套年设计产能180万吨。两套装置均装填科莱恩高性能MegaMax 700甲醇合成催化剂与ActiSorb® S2和ActiSorb® S6精脱硫催化剂,分别于2016年9月和2017年3月开车运行,并在此后将近4年的运行中,表现出长期稳定的卓越性能。每立方米催化剂的累计甲醇产量高达37,247吨,已跻身于全球煤基百万吨级甲醇生产装置最高记录之列。
12 Nov 2020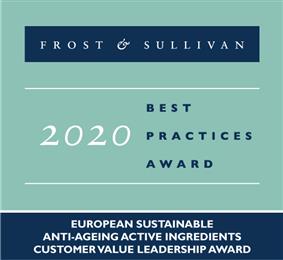 The premium root-power active ingredient Prenylium is acknowledged as a "breakthrough" ingredient for anti-aging. Clariant Active Ingredients is proud recipient of the Frost & Sullivan 2020 New Product Innovation Award in the European sustainable anti-aging active ingredient industry.
5 Nov 2020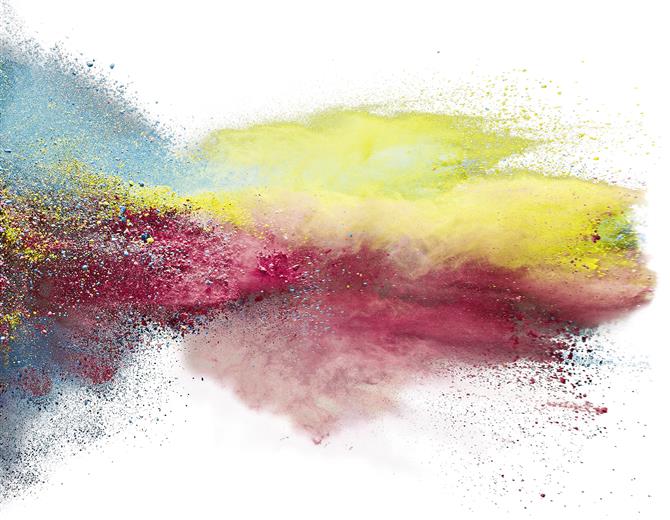 Last week marked the eighth International Lead Poisoning Prevention Week, an initiative of the Global Alliance to Eliminate Lead Paint, jointly led by the UN Environment Programme and the World Health Organization, intended to draw attention to the need for action on lead paints and other sources of lead exposure.
29 Oct 2020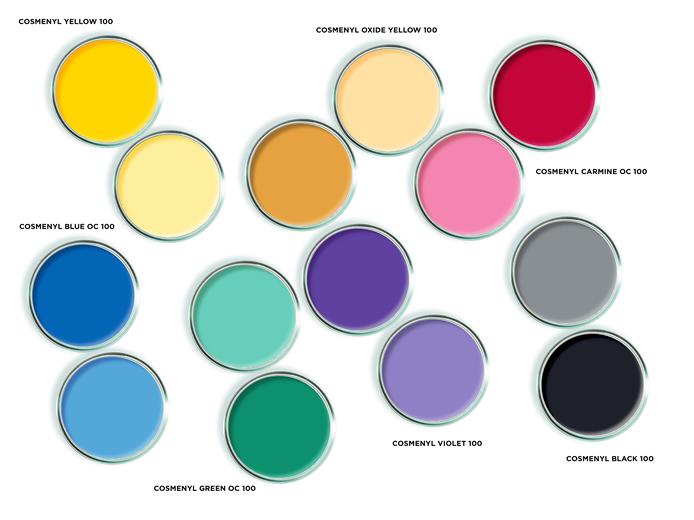 Clariant announces a complete range of Cosmenyl 100 next generation aqueous pigment dispersions, featuring a new state-of-the-art preservation system.
23 Oct 2020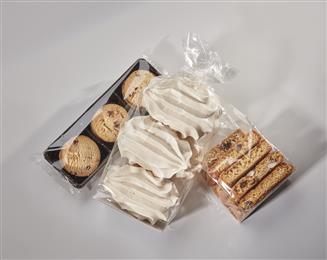 For many of us it was our first childhood lesson in culinary circularity: Seeing how, when the cookie baking season was finally here again, scraps of leftover dough from cutting were re-rolled and added to fresh dough to make a new batch. Doing the same with homemade pasta is a bit more tricky, which is why smart Italian grandmothers invented maltagliati, but with a little water, olive oil and effort it is certainly possible.
30 Sep 2020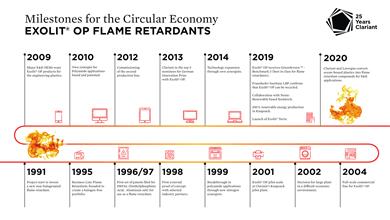 An unfailing belief in the need to develop environmentally friendly fire protection for plastics started life as a small idea among a selected group of people within the mighty Hoechst AG. "I'd landed my dream job and our team began asking very forward looking questions for the 1990s, investigating how to develop safer and more environmentally friendly ways to lessen the fire risk posed by electrical and electronic goods and protect their plastic parts from igniting. With experience in phosphorus chemistry we believed we had the experience and knowledge to push these boundaries," says Martin Sicken, Head of Innovation Flame Retardants.
18 Sep 2020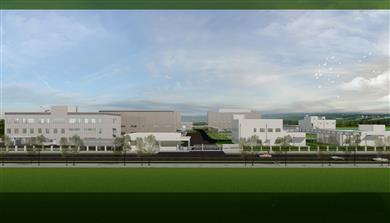 Clariant, a focused, sustainable and innovative specialty chemical company, today announced the construction of a new state-of-the-art catalyst production site in China. This project represents a significant investment which further strengthens Clariant's position in China and enhances its ability to support its customers in the country's thriving petrochemicals industry.
10 Sep 2020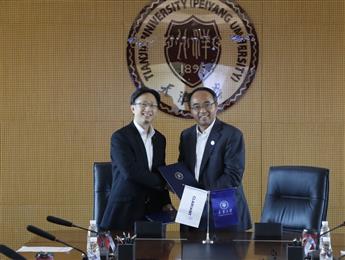 Clariant Catalysts and Tianjin University (TJU) put the spotlight on the future development and commercialization of new catalytic solutions to better serve the needs of the Chinese market. They announced a long-term, strategic partnership that will focus on the research and development of new catalysts.