Beaulieu International Group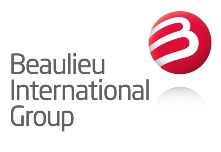 Beaulieu International Group (B.I.G.) is a global specialist in raw chemical materials (polymers), semi-finished engineered products (yarns, fibres, technical textiles and technical sheets) and is a leader in a broad range of floor coverings for the residential and commercial markets (vinyl rolls, vinyl planks, laminate, parquet, carpet, needle felt, artificial grass and mats) as well as upholstery fabrics.
Headquartered in Belgium, B.I.G. employs nearly 4,700 people across 29 plants, 20 sales and distribution offices, with a major presence in 17 countries all over Eurasia, the Americas and Oceania. The company achieved a 2020 turnover of €1.8 billion and is serving 16,000 customers in 140 countries. True to its roots as a family business, B.I.G. puts sustainability, innovation and care for its employees central.
Beaulieu Fibres International
Beaulieu Fibres International puts innovation and sustainability central for a wide variety of industries such as Automotive, Hygiene, Geotextiles, Flooring, Filtration, Upholstery and Construction.
As largest European producer of polyolefin and bicomponent fibres, our company is part of Beaulieu International Group with headquarters in Belgium. Three production sites in Europe - two in Belgium and one in Italy - supply Mono/Bico staple and shortcut fibres, in round and trilobal cross section with linear densities of 1.0 to 500 dtex.
Beaulieu Yarns
Beaulieu Yarns is an independent entity within the Belgian family-owned business Beaulieu International Group and part of its Engineered Products Business Unit. It is a leading manufacturer of polyamide (PA) and polypropylene (PP) yarns for contract, automotive, residential and technical applications. Its products are supplied in the form of bulk continuous filament (BCF) and ennobled yarn (twist, heatset and frisé). Beaulieu Yarns distinguishes itself with an entrepreneurial yet simultaneously warm-hearted partnership approach, inspired by an open, SME culture, to create a wide range of high-quality yarns and related services that are developed in close collaboration with customers with due respect to man and nature. Beaulieu Yarns has two production sites in Europe - one in Belgium, one in France - and one production site in China.
Beaulieu Technical Textiles
Beaulieu Technical Textiles, member of the Beaulieu International Group, is an established leader and driving force in the global market of technical textiles. They combine a pioneering spirit with hands-on expertise. Its dedicated line-up of benchmark products is engineered to provide a tailored and high-tech response to present and future trends and demands. The result: a range of solutions that demonstrate exceptional quality and durability. Beaulieu Technical Textiles represents the cutting edge in the customer-oriented and market-specific production of polymer textiles. Its name has become a mark of excellence in the fields of carpet backings, agrotextiles, geotextiles, packaging and building textiles.
Business Unit "Engineered Products":
Fibres: www.beaulieufibres.com
Yarns: www.beaulieuyarns.com
Technical Textiles: www.beaulieutechnicaltextiles.com
Business Unit Flooring Solutions: bintg.com/en/our-solutions/flooring-solutions
BerryAlloc
BerryAlloc offers a wide array of interior solutions for residential and commercial purposes, including laminate, vinyl planks and tiles, parquet, high pressure floors, and wall panels. Suitable for all kinds of interiors and lifestyles, BerryAlloc products are especially reputed for their high quality, durability, ease of installation, and modern aesthetics.
BerryAlloc is a company that prioritises innovation, quality, sustainability, and diversity. The Belgian-based international company also has plants in France and Norway, with an active client base in over 45 countries. BerryAlloc is a part of the Beaulieu International Group (B.I.G.), a global specialist in raw chemical materials, semi-finished engineered products and a leader in a broad range of floor coverings and upholstery fabrics. Find more information on www.berryalloc.com.
Beaulieu International Group
Kalkhoevestraat 16 bus 0.1
8790 Waregem
Belgium
+32 56 62 59 00
@BeaulieuGroup
beaulieu-international-group
beaulieuinternationalgroup
beaulieugroup
25 Oct 2021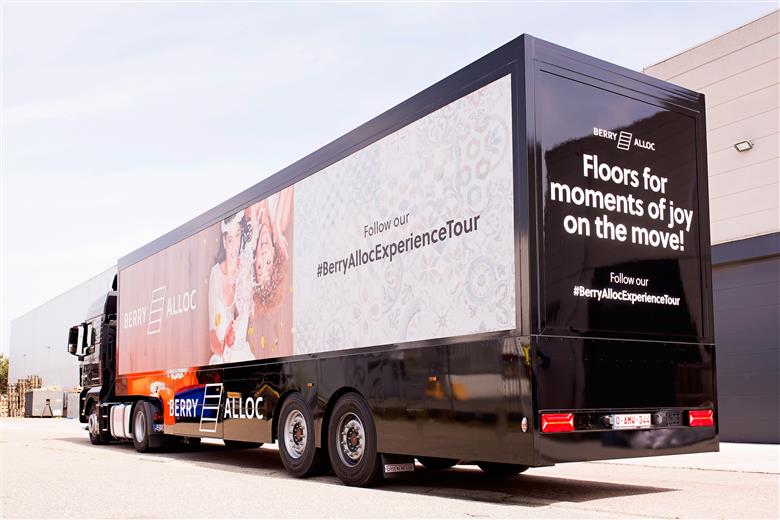 Van september tot december 2021 reist BerryAlloc door Europa met haar BerryAlloc Experience Tour. De vloerenfabrikant stak een grote truck volledig in BerryAlloc-stijl, vanbinnen en vanbuiten. Een rijdende showroom dus, waar het volledige productaanbod te ontdekken valt op een leuke, creatieve manier - onder meer met interactieve tests voor de vloerkwaliteit. Ook de laatste innovaties zijn er te zien zoals 100% waterbestendig laminaat, de sterkste high pressure floors, het snelle en simpele DreamClick®-installatiesysteem en de nieuwste parketcollectie met innovatief en solventvrij Ultimtec®-vernis.
14 Oct 2021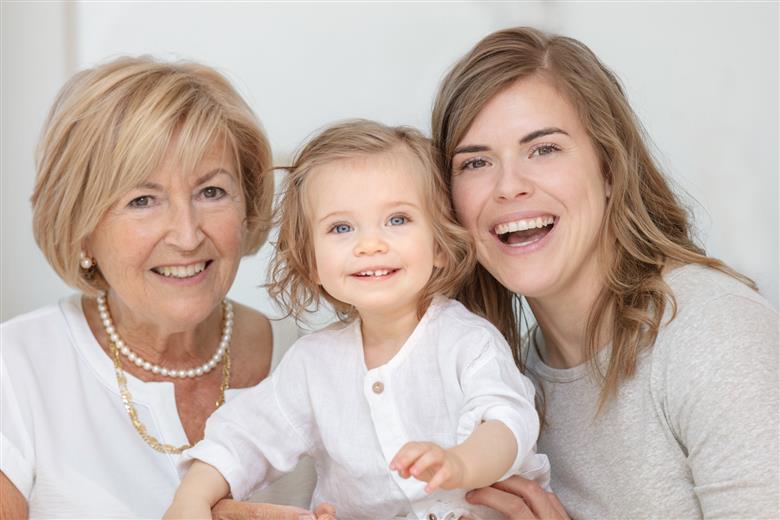 Beaulieu Fibres International, the leading European polyolefin and BICO fibre supplier, is attending INDEX™20 in Geneva and is excited to accelerate its work helping customers to exceed in product performance and sustainability.
7 Sep 2021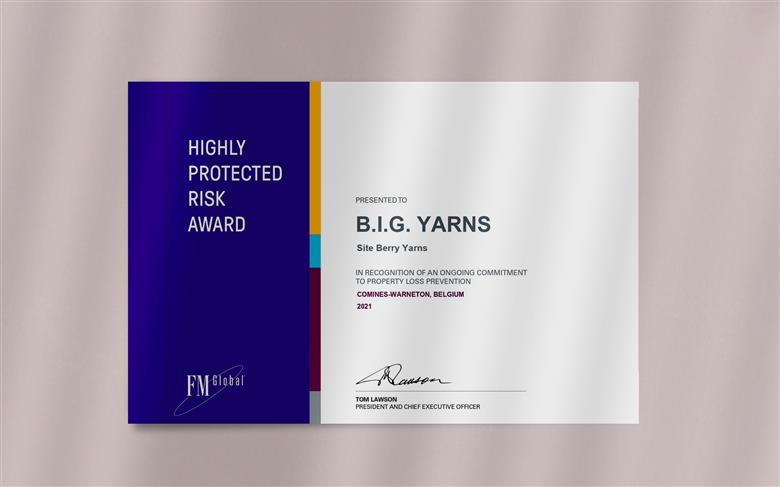 B.I.G. YARNS is proud to announce the attainment of a FM Global 'Highly Protected Risk' Achievement Award (HPR Award) for its yarn production facility in Komen, Belgium.
4 Jun 2021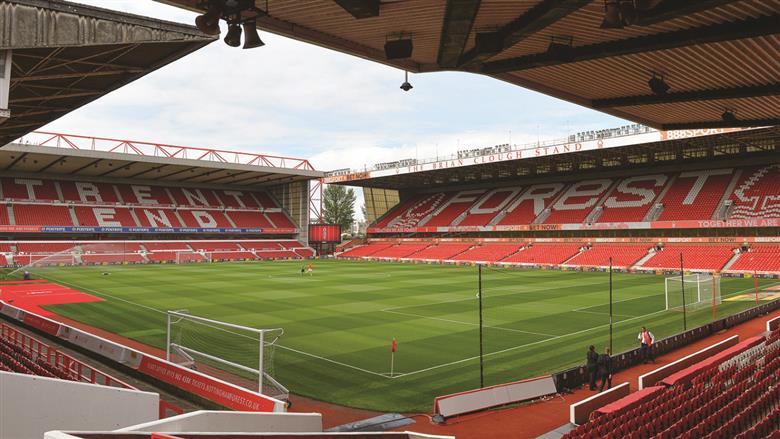 Mansfield Sand Limited's sports sand and rootzones are reinforced with polypropylene straight fibres from Beaulieu Fibres International.
18 May 2021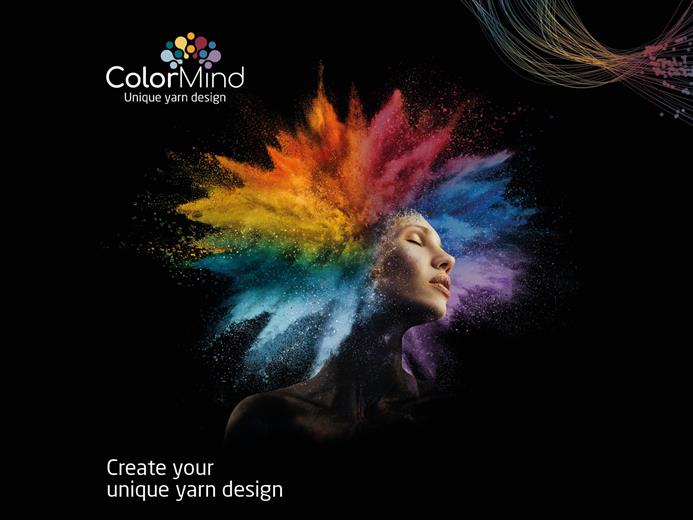 B.I.G. Yarns brings inspirational design freedom to high-end loop-pile contract and automotive carpets with the unveiling of ColorMind. The innovative yarn technology is B.I.G. Yarns' first venture into a two steps yarn collection, offering a unique solution for creating multi-color PA6 yarns for any carpet design.
6 May 2021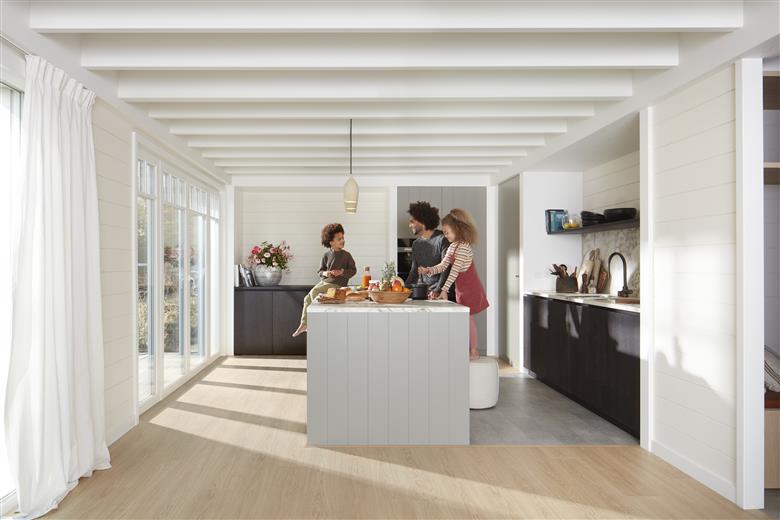 Vloerenfabrikant BerryAlloc gaat in zee met het Belgische champagnemerk Victor & Charles voor de internationale campagne van haar nieuwe waterbestendige Ocean+ laminaatcollectie. Wat deze merken bindt? Klasse en premium kwaliteit uit België. En het gevoel van plezier dat ze hun klanten willen geven: voluit genieten van het leven, met al die spetterende momenten. Zoals nippen van een ijskoude champagne terwijl je ontspant in een warm bad, op de 100% waterbestendige vloer van je dromen.
13 Apr 2021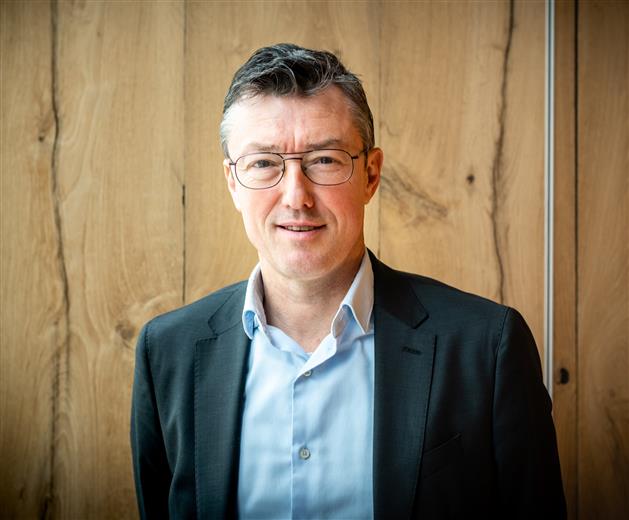 Beaulieu Flooring Solutions, a business unit of the Beaulieu International Group (B.I.G.), is ready to build from strong sales results in 2020 to deliver flooring that answers design, functional and sustainability demands in 2021 and beyond.
15 Mar 2021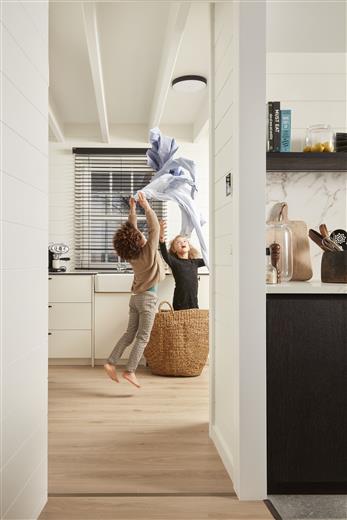 BerryAlloc brought hydro+ to the market way back in 2008, making the company a pioneer in 100% water-resistant laminate. Ocean+ is the latest laminate collection to take advantage of the hydro+ technology, making this an easy-maintenance floor for general residential and commercial use.
8 Mar 2021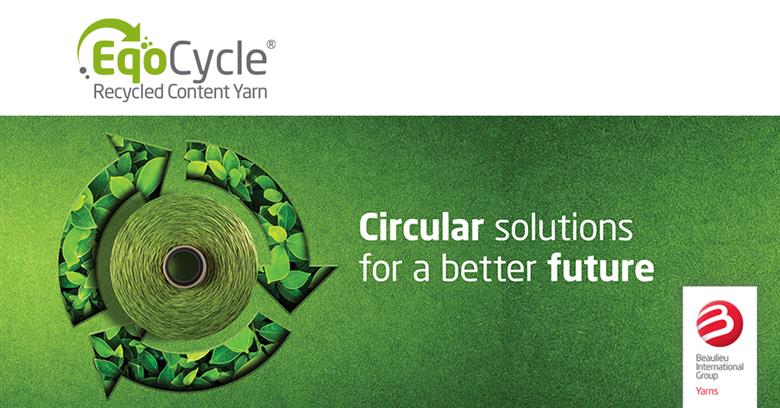 B.I.G. Yarns, a division of Beaulieu International Group, announces its latest development, EqoCycle, a fully recyclable PA6 yarn with 75% recycled content, offering the same high-quality performance of virgin PA6 yarn. The new recycled yarn mainly based on post-industrial waste supports contract, automotive and residential carpet manufacturers with a drop-in circular solution to reduce the ecological footprint of their end products.
24 Feb 2021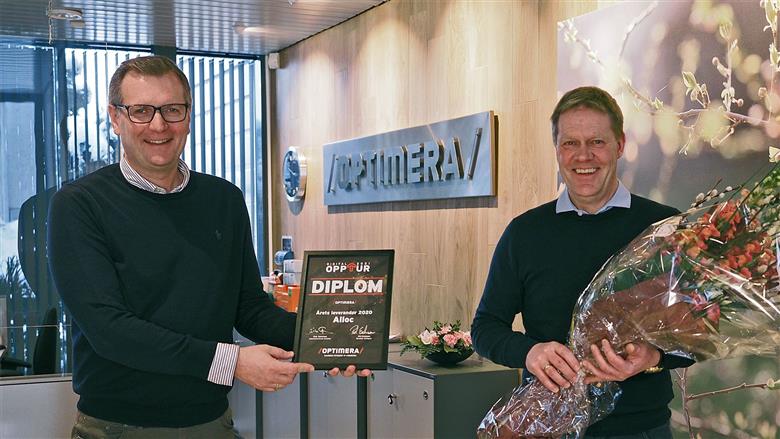 BerryAlloc was awarded the 2020 "supplier of the year" award out of all nominated Optimera suppliers, proving the strong relationship and close collaboration between the two companies. This took place during Optimera's annual, corona-safe Opptur event.
27 Jan 2021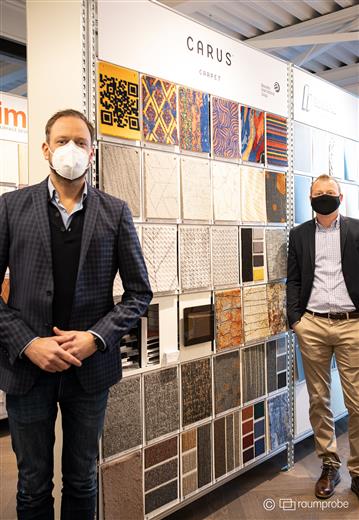 Carus, eine führende Designmarke für Teppichböden und Mitglied der Beaulieu International Group (B.I.G.), hat beschlossen, Projektverantwortliche und Kreative in Architektur und Design auf einer physischen und digitalen Materialplattform erstmals direkt anzusprechen. So sind die hochwertigen Carus Tuft-Teppichböden für den gewerblichen Einsatz ab Januar 2021 in Europas größter Materialausstellung bei raumprobe in Stuttgart zu erleben. Hinzu kommt die virtuelle Präsentation der Produkte bei raumprobe.com im Internet, einschließlich Materialdatenbank.
21 Oct 2020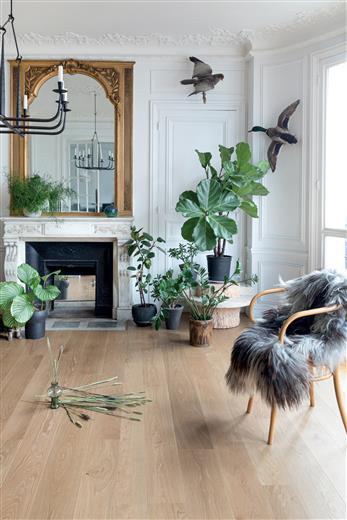 BerryAlloc is launching a completely new oak parquet collection. It is an eloquent illustration of the two principles that define its brand: very high quality coupled with state- of-the-art technology. This vision is acclaimed every day by clients, interior designers and fitters.