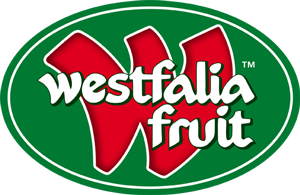 28 Feb 2023
The social network: Westfalia helping smallholder farmers realise big ambitions
Westfalia Fruit, a leading multinational supplier of avocados and a range of fresh vegetables and fruit, is growing its partnerships with smallholder farmers in some of the poorest and most remote regions of the world to help provide access to global markets and empower them to build sustainable livelihoods.
In Africa, South America and beyond these partnerships have helped communities to be lifted out of poverty while allowing Westfalia to meet the burgeoning consumer demand for avocados and other fruits.
"Our approach, under which we provide excellent returns for crops as well as support, technical advice, help to achieve global accreditation standards and educational initiatives, is part of a wide-ranging community support agenda that illustrates Westfalia's commitment to a long term sustainable partnership with local growers and communities," said Johnathan Sutton, Westfalia group executive of safety and environment.
One example is in Peru in the agricultural areas of the Bosques de Niebla de Monabamba. Westfalia is collaborating with a cooperative of 80 experienced avocado producers to help them achieve Global G.A.P certification to enable them to access the international avocado market, creating sustainable local employment. As well, in 2022 Westfalia Peru celebrated the first collective of small and medium growers across five key growing regions who successfully achieved Rainforest Alliance certification.
Another sustainable development success story is in a remote region of Tanzania, where Westfalia has supported a group of farmers to develop avocado production for the late international marketing window, with the first crops arriving in 2021 in those markets. The area has excellent natural resources for the late season and is an ideal location for developing new cultivars. In 2022 both South Africa and India granted access for Tanzanian avocados, providing a new market for the locally developing industry.
"Westfalia's experience and global reach means we can go to remote areas that have huge potential, and with our local grower partners we can sustainably work with the community farms transforming them into something of value, creating job opportunities for local people, benefiting them financially and protecting the natural environment in return they help us with expanding our diverse footprint to meet the year round demand for avocados," says Sutton.
As part of Westfalia's collaborative approach, Westfalia Fruit nurseries are strategically located near to growing areas. The nurseries focus on growing clonal plants which are climatized to the local environment and have characteristics that make them more pest and disease tolerant to produce good yields for growers and require minimal pest control.
"We work very much in partnership with smallholders, bringing them into the value chain, helping with certification and accreditations whilst building sustainable future wealth for the local communities. Our local teams are now working with small holders to develop financial and management skills to also support their long term sustainable development," he concluded.
Reader enquiries
Westfalia Fruit

---
Notes for editors
About Westfalia Fruit
The multinational Westfalia Fruit Group is a leading supplier of fresh and processed produce to international markets, offering a diverse range of quality fruit and related products via its vertically integrated supply chain. Founded over 70 years ago on guiding environmental, social, governance & sustainability principles. These practices, premised on the legacy of Dr Hans Merensky are at the heart of all that is done by the Group – "To Do Good", – of which continue to underpin our approach today.
Today, operating in 15 countries spread over 5 continents, the Westfalia Fruit Group prides itself on advancing sustainable agricultural practices and being a responsible corporate citizen within the communities in which it operates.
As a frontrunner in the avocado industry, Westfalia grows, sources, ripens, packs, processes, and markets accredited avocados across the globe throughout the year. Value-added products include avocado oil, low-preservative guacamole, frozen avocado, and dried fruit.
Westfalia grows fruit in all major origins in the Americas and Africa and sources from partner orchards, giving the Group the most diverse avocado-growing footprint in the world. Westfalia's dynamic and integrated supply chain from research to the consumer benefits all stakeholders. The Group's research division, Westfalia Technological Services, is the world's largest privately funded subtropical fruit research unit. Its dedicated team of scientists and technicians focus on varietal development, innovation, and environmental matters, and provides a pivotal role in defining the future of the global avocado industry.
A supplier of choice to retail, wholesale, and food-service customers, Westfalia operates sales offices in the UK, Europe, North America, Latin America, southern Africa, and Asia. Fruit is packed in diverse formats and expertly ripened to deliver optimal eating quality. For more information visit www.westfaliafruit.com.