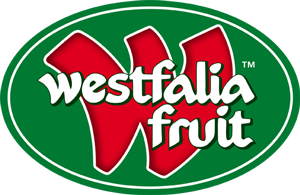 24 Mar 2022
Looking beyond the wind: why innovative and sustainable farming is the perfect tribute to Westfalia's founder
Westfalia Fruit is paying tribute to the spirit of its pioneering founder with a range of environmental initiatives designed to grow the highest-quality avocados in harmony with our planet and its people.
Regarded as the father of modern avocado production, Dr Hans Merensky was ahead of his time in adopting a series of techniques designed to conserve water, protect and rejuvenate soils, and offer sustainable livelihoods to the people who farmed his land and beyond. Working on the Westfalia Estate in South Africa up until his death in 1952, Dr Merensky made it both his life's mission and legacy to establish a way of working that brings substantial positive benefits to both the natural environment and those that relied upon it to live.
Today, Westfalia has developed new ways of growing that are both protecting precious water resources and producing strong and healthy avocado trees that will bear fruit and nourish the land for many decades to come.
And in a further tribute to Dr Merensky's pioneering efforts, the company has committed to becoming 'lifetime carbon neutral' by 2049, the 100-year anniversary of the establishment of its first farm in South Africa and the Hans Merensky Trust. That means it will have recovered all the carbon used in the lifetime of the business and be starting the next century as it began its first.
A geologist and innovator
To understand the roots of Westfalia's modern drive for sustainable production, one has to appreciate the motivations of its charismatic founder. A brilliant geologist with a rare gift for prospecting, Dr Merensky made his fortune in finding valuable minerals such as gold, vermiculite, diamonds and platinum. Rather than resting on his successes, Dr Merensky pledged to give something back to the land that had been so good to him, buying the Westfalia Estate in 1929 and immediately setting about restoring land that had fallen into disrepair under the stewardship of its former owner. By replanting indigenous forests, reversing soil erosion, restoring and establishing new waterways and wetlands and even building a dam that still bears his name, Dr Merensky returned the land to health and established an environment that produces some of the world's finest avocados to this day.
Dr Merensky's memoirs were entitled Look Beyond The Wind, and it's a fitting title for someone who always went one step further to find new ways of farming with consideration for the planet. A visionary who dreamed of year-round avocado production long before it became a reality, Dr Merensky showed a compassion both for the environment and people that have been embedded in the charter of Westfalia Fruit ever since. In an era where the drive for profit superseded all other considerations and the concept of corporate responsibility was decades away, he made it his mission to care for the people who lived on and around his land, offering work, education and a fair wage to all.
The right solutions
At the heart of his strategy was a willingness to find the right solutions in every situation. "Dr Merensky's approach was that if you see a problem, you experiment on a small scale, roll it out on a larger scale and then you do it commercially," explains Zac Bard, executive manager for Westfalia Africa. "That's exactly what's still done today."
Dr Merensky's last will and testament stressed that Westfalia must continue to farm as a bioresource company, growing in harmony with nature and the people of southern Africa. It is a message that the company continues to hold dear, not just in Africa but across its global network of farms from the USA to Chile, Peru, Colombia and Asia.
The founder would have been proud of the modern company's ground-breaking work to ensure sustainable water use. While 50 years ago avocados, along with many other crops, were flood irrigated, today Westfalia has pioneered low-flow drip technology that uses small pipes to emit less than one litre of water an hour (per nozzle) and is just enough to replace what's been lost through evaporation and transpiration. Not just saving water, the technique improves air in the soil and produces higher yields and healthier soils, allowing Westfalia's growers to use up to 43 per cent less water while also increasing the output and economic value of the fruit.
There's a special focus on the earth, with Westfalia's developing orchards in Colombia, for example, regarded as world leaders in featuring 15-20% organic carbon in the soils. And across the company's global sites the technique of mulching organic farm residue at the base of avocado trees has been standard practice for decades as a way of promoting soil conservation and ecosystem health.
Dr Merensky cared deeply about people, both on his own farm and around it. He never hoarded resources and was generous to the local communities. That extended to fellow farmers, and it's fitting that over the last decade, Westfalia continues to work with smallholders across the world to enable them to have access to global markets, and for their communities to reap the rewards that comes with sustainable and self-sufficient business. Social responsibility has extended to establishing a Community Development Department that takes part in a wide range of initiatives from skills and educational programmes to feeding projects and childcare facilities.
Sustainable future
Now on the path to becoming carbon neutral, Westfalia is committed to the UN's Sustainable Development Goals, as well as setting its own targets for environmental protection. In 2020, the company improved water-use efficiency by 14%, generated 50% more of its own electricity, reduced waste to landfill by 9% and lowered its carbon footprint per kilo of fruit by 5%. It aims to achieve zero waste to landfill by 2025, carbon neutrality by 2030, and to reduce pesticide usage on farms by 50% by 2035.
The group has even developed its International Environmental Strategy to measure its carbon and water footprint and engage with partners and stakeholders to achieve its sustainability goals.
Dr Merensky's spirit lives on not just in the ethos of the company, but in the charitable work provided by the Hans Merensky Foundation, which provides bursaries for the education and training of students, as well as grants and loans to individuals and institutions to carry out vital research work across agriculture and forestry.
It's an enduring contribution from a man who did so much to bring sustainable avocado production to where it is today.
See here why he remains such an iconic figure in the history of the avocado industry.
Reader enquiries
Westfalia Fruit

---
Notes for editors
About Westfalia Fruit
The multinational Westfalia Fruit Group is a leading supplier of fresh and processed produce to international markets, offering a diverse range of quality fruit and related products via its vertically integrated supply chain. As a frontrunner in the avocado industry, Westfalia grows, sources, ripens, packs, processes and markets accredited avocados across the globe throughout the year. Value-added products include avocado oil, low-preservative guacamole, frozen avocado and dried fruit.
Westfalia grows fruit in all major origins in the Americas and Africa and sources from partner orchards, giving the Group the most diverse avocado-growing footprint in the world. Westfalia's dynamic and integrated supply chain from research to the consumer benefits all stakeholders. The Group's research division, Westfalia Technological Services, is the world's largest privately funded subtropical fruit research unit. Its dedicated team of scientists and technicians focus on varietal development, innovation and environmental matters, and provides a pivotal role in defining the future of the global avocado industry.
A supplier of choice to retail, wholesale and food-service customers, Westfalia operates sales offices in the UK, Europe, North America, Latin America and southern Africa. Fruit is packed in diverse formats and expertly ripened to deliver optimal eating quality. For more information visit www.westfaliafruit.com.