31 May 2016
Trelleborg features smart solutions at CeMAT 2016
Trelleborg Wheel Systems, showcases two intelligent, new solutions for the materials handling market at CeMAT 2016.
Trelleborg highlights both its premium Pit Stop Line solid tires and new I-Rent solution, which allows forklift truck dealers to accurately offer tire inclusive contracts to their leased truck customers.
Jean-Paul Mindermann, President Business Unit Industrial Tires, says: "At Trelleborg Wheel Systems we believe that as a strategic partner to the forklift industry we need to be committed 100% to delivering innovations that add value to our customers. We like to go beyond the products themselves and instead of thinking purely like a manufacturer, to be the applications expert that helps our customers to achieve their goals."
I-Rent helps dealers and end users to build on transparent pricing
At this CeMAT Trelleborg is introducing I-Rent, a web-based service that allows forklift truck dealers to accurately include the full cost of tires in a lease contract. Historically, only a small percentage of lease contracts have made provision for tires and generally neither to the satisfaction of the user or the forklift dealer. Experience shows how difficult it can be to accurately predict tire life due to a great disparity in applications and drivers. Therefore, if a customer wishes to have tires included in the maintenance contract, the dealer usually applies an educated guess and includes one set of tires per year. This often means, however, that tires are changed too early, when there is still residual tread life, and the end-user will pay too much.
Trelleborg has combined its know-how and the technology of its Pit Stop Line tires, with their innovative, orange-colored wear-indicator lines, to create I-Rent. I-Rent offers an all-inclusive solution that allows dealers to include tires in their maintenance contracts and at the same time, be competitive in lease pricing, offer cost transparency, and secure their revenue stream over the period of the lease.
Mindermann continues, "I-Rent is just one of the smart solutions we are presenting at CeMAT that deliver added value to our customers. While our Pit Stop Line premium tire feature is designed to increase productivity, safety and sustainability by simplifying tire replacement, the I-Rent solution allows equipment dealers to make life easier for their customers through all-inclusive lease contracts."
The Trelleborg Wheel Solutions booth at CeMAT – the world's leading trade fair for intralogistics and supply-chain management - can be found in Hall 25 at Stand F19 between May 31 and June 3 2016.
Reader enquiries
Trelleborg Wheel Systems
Via Nazionale Tiburtina, 143
00010 Villa Adriana Tivoli
Italy
www.trelleborg.com/wheels
---
Notes for editors

Trelleborg Wheel Systems is a leading global supplier of tires and complete wheel systems for agricultural and forest machinery, forklift trucks and other materials-handling vehicles. The company offers highly specialized solutions to create added value for customers. It has annual sales of about 467 million EUR, over 3,295 employees and 8 manufacturing facilities all around the world. www.trelleborg.com/wheels.
Trelleborg is a world leader in engineered polymer solutions that seal, damp and protect critical applications in demanding environments. Its innovative solutions accelerate performance for customers in a sustainable way. The Trelleborg Group has annual sales of SEK 25 billion (EUR 2.65 billion, USD 2.94 billion) in over 40 countries. The Group comprises five business areas: Trelleborg Coated Systems, Trelleborg Industrial Solutions, Trelleborg Offshore & Construction, Trelleborg Sealing Solutions and Trelleborg Wheel Systems. In addition, Trelleborg owns 50 percent of Vibracoustic, the global market leader within antivibration solutions for light and heavy vehicles, with annual sales of SEK 18 billion (EUR 1.94 billion, USD 2.15 billion) in about 20 countries. The Trelleborg share has been listed on the Stock Exchange since 1964 and is listed on Nasdaq Stockholm, Large Cap. www.trelleborg.com.
Related images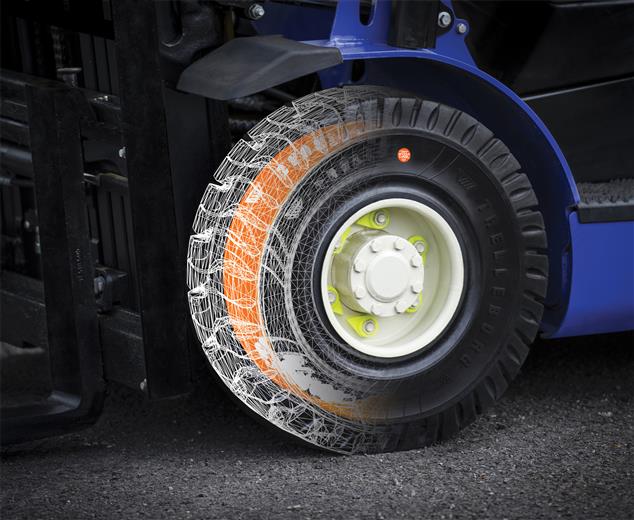 Also available in