Trelleborg

Trelleborg Wheel Systems is a leading global supplier of tires and complete wheels for agricultural and forestry machines, materials handling, construction vehicles, motorcycles, bicycle and other specialty segments. It offers highly specialized solutions to create added value for customers and is partner of the leading Original Equipment Manufacturers. Its manufacturing facilities are located in Italy, Latvia, Brazil, Czech Republic, Serbia, Slovenia, China, Sri Lanka, Sweden and U.S. www.trelleborg.com/wheels.
Trelleborg is a world leader in engineered polymer solutions that seal, damp and protect critical applications in demanding environments. Its innovative solutions accelerate performance for customers in a sustainable way. The Trelleborg Group has annual sales of SEK 31 billion (EUR 3.23 billion, USD 3.60 billion) and operations in about 50 countries. The Group comprises five business areas: Trelleborg Coated Systems, Trelleborg Industrial Solutions, Trelleborg Offshore & Construction, Trelleborg Sealing Solutions and Trelleborg Wheel Systems, and the operations of Rubena and Savatech. The Trelleborg share has been listed on the Stock Exchange since 1964 and is listed on Nasdaq Stockholm, Large Cap. www.trelleborg.com
Trelleborg Wheel Systems
Via Nazionale Tiburtina, 143
00010 Villa Adriana Tivoli
Italy
www.trelleborg.com/wheels
www.trelleborg.com
21 Aug 2017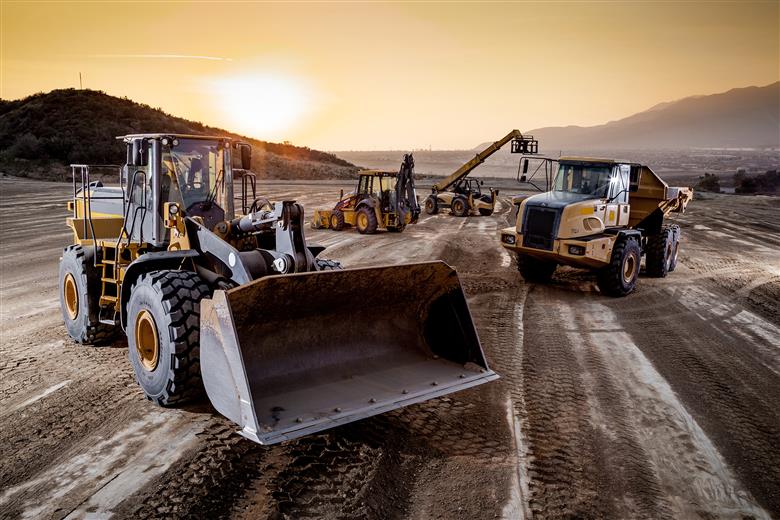 Trelleborg Wheel Systems industrial and construction tire operation, will show the ground-breaking quality and reliability of its solid and pneumatic tires at booth B53 at Steinexpo from 30th August to 2nd September 2017. Amongst the products on show will be the company's latest radial and diagonal pneumatic tires for construction loaders and graders, and its solid tires for extreme environments.
26 Apr 2017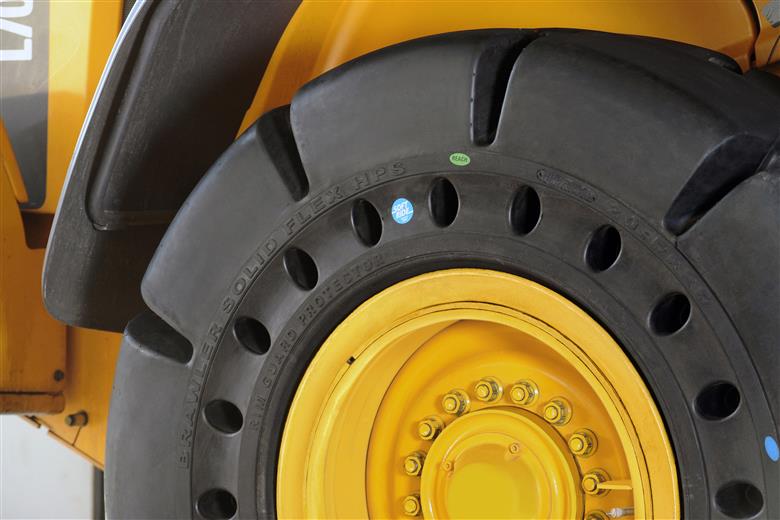 Trelleborg Wheel Systems will debut the Brawler HPS Soft Ride, a new solid tire designed and developed specifically for the waste management and recycling industries, at recycling aktiv Karlsruhe, Germany (April 27 to 29) and at WasteExpo in New Orleans, U.S. (May 9 to 11).
22 Dec 2016
Trelleborg announces a five percent price increase on industrial and construction tires in Europe, starting from February 1st, 2017.
24 Oct 2016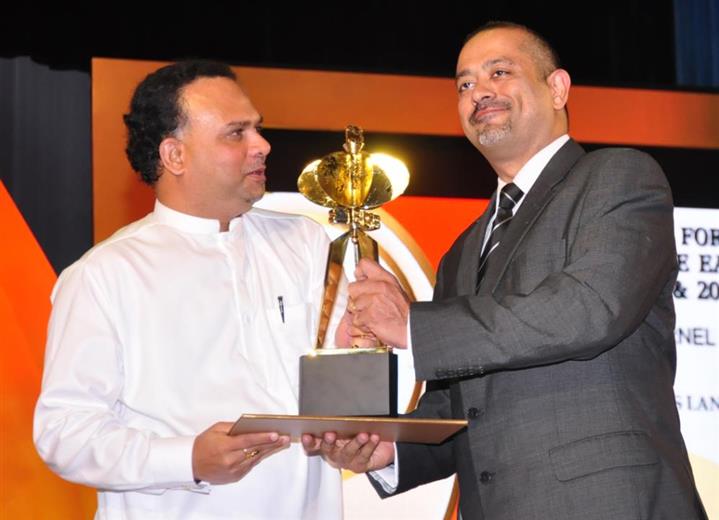 The Trelleborg Wheel Systems manufacturing facility in Sri Lanka was recognized for its export achievements when it was honored with a Presidential Export Award in a ceremony presided over by Sri Lanka's President Maithripala Sirisena in Colombo.
1 Sep 2016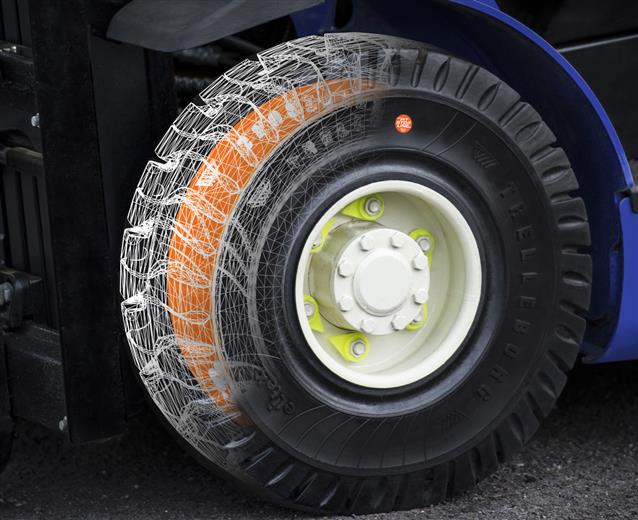 Trelleborg Wheel Systems will showcase smart solutions for the materials handling market at the IMHX 2016 International Materials Handling Exhibition, the largest meeting place for the UK's logistics industry taking place at the NEC, Birmingham from 13th-16th September. It will highlight its premium Pit Stop Line solid tyres, together with the service brand Interfit and the new online-based I-Rent solution.
31 May 2016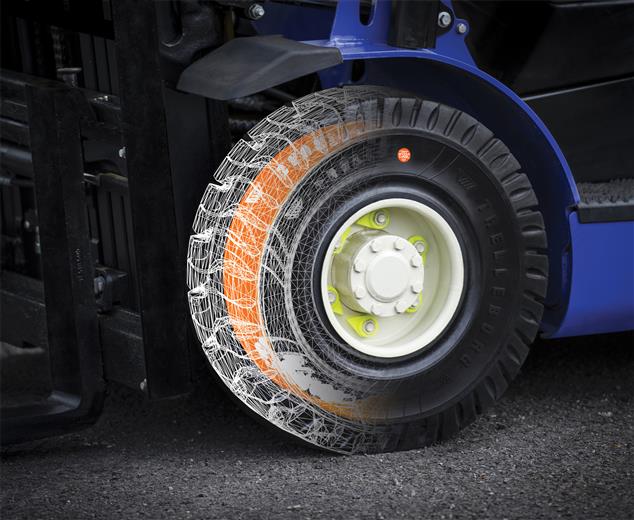 Trelleborg Wheel Systems, showcases two intelligent, new solutions for the materials handling market at CeMAT 2016.
14 Apr 2016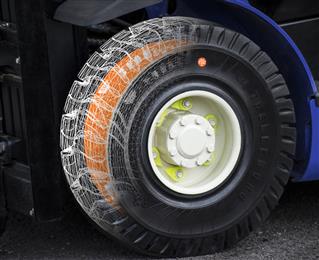 Trelleborg Wheel Systems, will showcase two intelligent, new solutions for the materials handling market at CeMAT 2016.
26 Nov 2015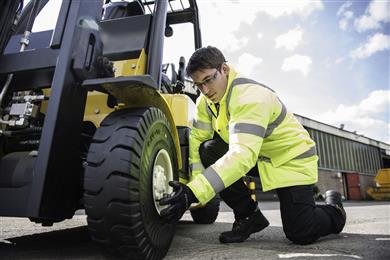 Trelleborg Wheel Systems is to rebrand Solid Service, its Australian industrial tyre service business as Interfit, bringing it in line with the Trelleborg's other tyre service operations around the world.
2 Apr 2015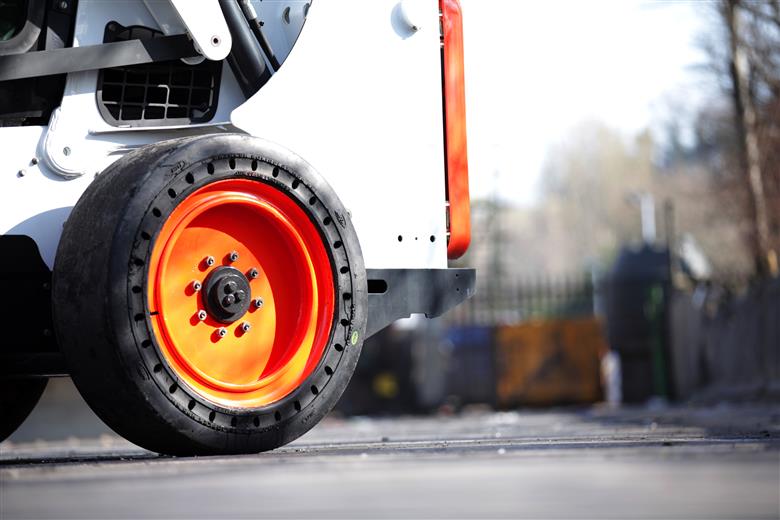 Highlights offerings for highly demanding OTR applications
Demonstrates 'one stop shop' capability for the construction market
Trelleborg Wheel Systems, global market leader in industrial tires, will make its debut at the Intermat 2015 exhibition highlighting its range of construction tires. On display will be the Brawler range of solid tires as well as the company's C-800 OTR pneumatics and the latest product offering for Europe; rubber tracks.
9 Feb 2015
February 9, 2015 - Trelleborg Wheel Systems is to implement a price increase for its industrial tires division. Effective from April 2015, prices will increase by 7-10% depending on the specific country. The price increase will apply to the EMEA region (Europe, Middle East & Africa) and all other markets outside of US dollar denominated markets.