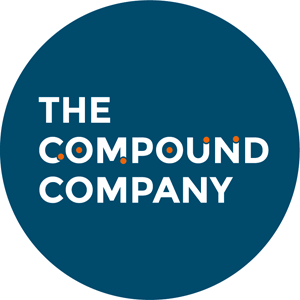 16 Sep 2013
RESIN & YPAREX DEMONSTRATE SUCCESSFUL PARTNERSHIP RESULTING IN LONG-TERM, STRATEGIC AND CUSTOMER BENEFITS
K 2013 – HALL 7 – LEVEL 2 – STAND C06
ENSCHEDE, THE NETHERLANDS - September 16, 2013 - At the K 2013, Resin (Products & Technology) BV and its subsidiary Yparex BV will show how the recently completed transition of Yparex production to Resin's new state-of-the-art compounding plant brings benefits in terms of improved manufacturing processes, integrated logistics and security of supply. The two companies are looking forward to mobilising their combined expertise and networks for the benefit of their customers.
Yparex offers a range of extrudable tie-layer resins for a variety of high-tech applications. Following Resin's successful acquisition of the Yparex business from DSM Engineering Plastics in 2011, Resin invested in a new ISO 9001 and GMP certified state-of-the-art compounding plant at its manufacturing location in Enschede, the Netherlands. The new plant includes reactive extrusion facilities based on the latest principles of safe, clean and green engineering. Subsequently, production of the Yparex portfolio was gradually transferred to Enschede in close cooperation with Yparex' customers, to safeguard all existing product and process approvals. According to plan, this transition was completed in June 2013.
Resin CEO Frans Haafkens, says: "The new Yparex facility is a significant extension of Resin's technology platform, which truly substantiates Resin's and Yparex' claim that technological innovation is part of our DNA. The new facilities also incorporate reactive extrusion options for grafting MAH and other molecules. All in all, it provides a fantastic platform for further product development together with our customers and development partners."
Wouter van den Berg, Yparex General Manager, adds: "These past few years have been very rewarding. Working in close cooperation with our suppliers, customers and other partners, we managed to ensure a smooth transition. The supply chain remained un-interrupted throughout, and we effected several improvements in our processes. At the same time we continued to develop new products and services for our key markets, many of which we will showcase at the K-show this year. We look forward to welcoming existing and potential business partners to our booth in Hall 7."
Both companies cordially invite existing and potential customers to visit their stand at the K, in order to explore the exciting new opportunities this new technology platform can hold for their businesses.
Reader enquiries
The Compound Company
Goolkatenweg 10
7521 BG Enschede
The Netherlands
Netherlands
---
Notes for editors

About Resin B.V.
Resin, headquartered in Enschede, The Netherlands, is a privately owned compounder of speciality plastics, with specific strengths in the following areas:
1. Performance materials with superior mechanical properties for the automotive and construction industries;
2. Halogen free Flame Retardant polyolefins with good mechanical and processing properties for the construction and aerospace industries and electrical appliances;
3. Low environmental impact materials, including recycle- or bioplastics based solutions, as substitutes for traditional plastics in automotive, construction and consumer product applications;
4. Resin also operates a number of toll compounding and technical development partnerships with leading polymer manufacturers and converters.
For more information, see www.resintechnology.nl
About Yparex BV
Yparex B.V. is a leading supplier of extrudable tie-layer resins for a variety of high-tech applications, including multilayer barrier packaging film, medical film, multilayer pipe, architectural wall cladding, and wire & cable. Combining outstanding technical support, fast response times, innovative approaches to resin chemistry, and co-development opportunities, the company is an ideal partner for those seeking more efficient methods to bond dissimilar materials together across large surfaces. For more information, see www.yparex.com.
# # # # #
® Yparex is a registered trademark of Yparex B.V. All other trademarks are the property of their owners.