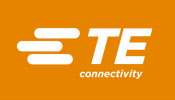 14 Sep 2017
LUMAWISE drive LED Holder Type Z50 from TE Connectivity solves a common LED driver problem
HARRISBURG, PA., USA – September 14, 2017 – TE Connectivity (TE), a world leader in connectivity and sensors, introduces the LUMAWISE drive LED Holder Type Z50 for chip-on-board (COB) LEDs. The new LUMAWISE drive LED Holder Type Z50, used in track and spot lighting, integrates DC/DC driver and the holder into a single package that enables lighting designers to develop compact, better-looking and more cost-effective lighting products.
TE's LUMAWISE drive LED Holder Type Z50 integrates a 48VDC powered constant-current LED driver into the same form factor as TE's popular 50mm diameter Zhaga-inspired range of LUMAWISE LED holders for COB LEDs. Until recently, most LED drivers have been housed in separate boxes, often larger than the light fixture itself, mounted to the side of the luminaire and remote to the COB light source. This configuration required wiring between the light source and driver, creating design and manufacturing complexity for the designer. TE's new holder reduces that complexity and allows more flexibility for lighting design, providing a more cost-effective and aesthetically pleasing solution.
TE is unveiling several versions of the LUMAWISE LED Holder Type Z50, starting with an on/off model and a 0-10V (sink and source) dimmable type. Both configurations are available in 350mA, 500mA, 700mA and 1050mA versions and a typical forward voltage of 36VDC. Each of these drive currents work with common COB sizes of 16x19mm, 19x19mm, 20x24mm and 24x24mm, making this LED holder suitable for use with over 70 different types of COBs offered by LED manufacturers. The LUMAWISE drive LED Holder Type Z50 can be powered by any 48V power supply and will dim down to 3 percent output current with less than 5 percent flicker.
For more information on TE's LUMAWISE drive LED Holder Type Z50, contact the Product Information Center at +1 800 522 6752 or visit www.te.com/usa-en/about-te/news-center/lumawise-drive-led-holder-type-z50.html.
LUMAWISE, TE, TE Connectivity and the TE connectivity logo are trademarks of the TE Connectivity Ltd. family of companies. Other logos, product or company names mentioned herein may be trademarks of their respective owners.
Reader enquiries
TE Connectivity
Pfnorstrasse 1
64293 Darmstadt
Germany
+49 6154 607 1740
www.te.com
---
Notes for editors

ABOUT TE CONNECTIVITY
TE Connectivity (NYSE: TEL) is a $12 billion global technology leader. Our commitment to innovation enables advancements in transportation, industrial applications, medical technology, energy, data communications, and the home. TE's unmatched breadth of connectivity and sensor solutions, proven in the harshest of environments, helps build a safer, greener, smarter and more connected world. With 75,000 people – including more than 7,000 engineers – working alongside customers in nearly 150 countries, we help ensure that EVERY CONNECTION COUNTS – www.TE.com.