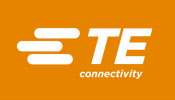 28 Sep 2017
ALCOSWITCH DIP switches from TE Connectivity enable streamlined manufacturing
HARRISBURG, PA., USA – September 28, 2017 – TE Connectivity (TE), a world leader in connectivity and sensors, introduces two new product series to their ALCOSWITCH DIP switch product portfolio. The ALCOSWITCH DIP switch EDS/EDSP and TDS series are designed for streamlined manufacturing with full surface mount products and are available with a tape seal for quick pick and place assembly. Both series are available with gold contact plating enabling high reliability and corrosion resistance. Applications include industrial and automated control boards, fire and security systems, thermostats, elevator/escalator, and telecommunication devices.
EDS and EDSP series
TE's ALCOSWITCH DIP switch EDS and EDSP series are designed as a space-saving switch solution through an end-stackable design that allows for large position counts without sacrificing centerline spacing. Switches in both series are available in standard "lever-style" actuators and "piano-style" actuators, both flush and extended versions.
TDS series
TE's ALCOSWITCH DIP switch TDS series is designed for unique coding where the tri-state configuration of each position allows for more advanced address setting on the DIP switch, thus providing more security in the application. The TDS series is available in both flush and extended actuator versions.
For more information on ALCOSWITCH DIP switch EDS/EDSP and TDS products, contact the Product Information Center at +1 800 522 6752 or visit www.te.com/usa-en/about-te/news-center/alcoswitch-dip-eds-edps-tds-npi.html.
ALCOSWITCH, TE, TE Connectivity and the TE connectivity (logo) are trademarks of the TE Connectivity Ltd. family of companies.
Reader enquiries
TE Connectivity
Pfnorstrasse 1
64293 Darmstadt
Germany
+49 6154 607 1740
www.te.com
---
Notes for editors

TE Connectivity Ltd. (NYSE: TEL) is a $12 billion global technology leader. Our commitment to innovation enables advancements in transportation, industrial applications, medical technology, energy, data communications, and the home. TE's unmatched breadth of connectivity and sensor solutions, proven in the harshest of environments, helps build a safer, greener, smarter and more connected world. With 75,000 people – including more than 7,000 engineers – working alongside customers in nearly 150 countries, we help ensure that EVERY CONNECTION COUNTS.
Further information: www.te.com.