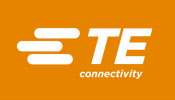 10 Feb 2020
TE Connectivity receives award for being a "Top Employer" Germany in the Engineering category
DARMSTADT, Germany – February 10, 2020 – TE Connectivity (TE), a world leader in connectivity and sensors, has announced its recognition by the Top Employer Institute as one of the best employers in Germany in the Engineering category. The certification as "Top Employer" is the result of a multi-stage certification with a validation process and an independent audit.
Recognition by the Top Employers Institute (TEI) follows a multi-stage evaluation process in which personnel planning, talent strategy and acquisition, corporate culture, performance management, career planning and other employee metrics are assessed. Only employers who meet TEI's highest standards receive the award and certification.
TE has been recognized by the Institute's certification for more than 10 years. "Receiving this year`s TEI certification clearly demonstrates TE Connectivity's consistent efforts to offer outstanding career opportunities and foster favorable working conditions for technical professionals and engineers," said Regine Gengnagel, TE Connectivity Germany GmbH. "In addition, TE Connectivity offers many opportunities for students and young professionals. Dual degree programs, thesis initiatives and support, international exchange programs for young professionals, as well as mentoring programs help us recruit and retain top talent."
With more than 14,000 patents, TE ranks among the top 100 most innovative companies worldwide. The company's highly engineered connectivity and sensor solutions detect and transmit power, data, and signals in connected vehicles, smart buildings, next generation factories, medical devices, power grids and more. Every day, TE's more than 7,000 global engineers collaborate with customers around the world to help them solve their toughest design challenges.
"To become recognized as a Top Employer, an organization will have to prove that the implementation of their people strategies enriches the world of work of their employees," said David Plink, Top Employer Institute CEO. "The certified participants are a shining example of a dedication to people practices as they continuously commit to empowering their employees for a better world of work."
Reader enquiries
TE Connectivity
Pfnorstrasse 1
64293 Darmstadt
Germany
+49 6154 607 1740
www.te.com
---
Notes for editors
About TE Connectivity
TE Connectivity is a $13 billion global industrial technology leader creating a safer, sustainable, productive, and connected future. Our broad range of connectivity and sensor solutions, proven in the harshest environments, enable advancements in transportation, industrial applications, medical technology, energy, data communications, and the home. With nearly 80,000 employees, including more than 8,000 engineers, working alongside customers in approximately 150 countries, TE ensures that EVERY CONNECTION COUNTS. Learn more at www.te.com and on LinkedIn, Facebook, WeChat and Twitter.
About Top Employers Institute Certification Program
The Top Employers Institute Global Certification Program has certified and recognized more than 1600 Top Employers in 119 countries/regions across five continents. The HR Best Practice Survey encompasses over 100 questions which cover 600 'People Development' practices across 10 topics: Talent Strategy, Workforce Planning, Talent Acquisition, On-boarding, Learning & Development, Performance Management, Leadership Development, Career & Succession Management, Compensation & Benefits and Culture.
About Top Employers Institute
Top Employers Institute is the global authority on recognizing excellence in people practices. We help accelerate these practices to enrich the world of work. Through the Top Employers Institute certification program, participating companies can be validated, certified and recognized as an employer of choice. Established more than 28 years ago, Top Employers Institute has certified over 1600 organizations in 119 countries/regions. These certified Top Employers positively impact the lives of 6 900 000 employees globally- Top Employers Institute. For a better world of work. www.top-employers.com
TE, TE Connectivity, the TE Connectivity logo and EVERY CONNECTION COUNTS are trademarks of the TE Connectivity Ltd. family of companies. Other logos, product or company names mentioned herein may be trademarks of their respective owners.
Related images
Also available in