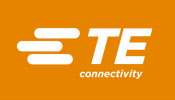 5 Mar 2020
TE Connectivity launches LUMAWISE Type Z COB LED holders for fast, flexible and effective lighting assembly together with LEDIL reflector optics
DARMSTADT, Germany – March 5, 2020 – TE Connectivity (TE), a world leader in connectivity and sensors, has introduced LUMAWISE Type Z LED holders to provide quick and easy mechanical and electrical connections of chip-on-board (COB) LED arrays in a wide variety of lighting designs. Customers can use the new LED holders to develop Zhaga-compliant modules.
Low-profile versions are available, all featuring a snap-in retention that secures the LED in the holder during assembly and ensures proper positioning in the fixture. LUMAWISE Type Z LED holders are now also offered with an attachment feature for LEDIL optics, so the lighting designer can opt for beam-shaping flexibility in spot and downlight applications.
"With these new LED holders, it is very simple to create a full eco-system solution," says TE Product Manager Jeroen Iedema. "They form the core of the fixture ecosystem by integrating LED electrical, mechanical, thermal and optical interconnectivity. They can accelerate time to market, minimize applied costs and enable easy integration."
A LUMAWISE Type Z unit holds the COB-LED in place on the heatsink with the help of a sticky tape mounting or LED-clamping. The electrical connection is created without any need for soldering – a simple poke-in wire connection suffices. Wire sizes 18 and 20 AWG can be used, solid, fused and stranded. Attachment of LEDIL Elise optics is also simple. The high-reflectivity housing is molded in a flame-retardant halogen- and red phosphorus-free thermoplastic, rated V-0 under UL94.
"You get a secure fit and superb alignment of secondary optics in the easiest way," says Iedema. "Every element of the product is designed with reliability, simplicity and installation time-saving in mind, so you can connect the LED array and create isolation and mounting, all at the same time. Holders fit to the standardized mounting footprint as described by Zhaga, so they will be widely accepted."
TE expects the new LED holders to be used in a wide range of new and retrofit interior and exterior applications, including spotlights, track lights, recessed downlights, wall sconces, reading lamps, area and object lighting, street lights, architectural lighting, sign and symbol luminaires and runway lights.
For more information, go to te.com.
Reader enquiries
TE Connectivity
Pfnorstrasse 1
64293 Darmstadt
Germany
+49 6154 607 1740
www.te.com
---
Notes for editors
About TE Connectivity
TE Connectivity is a $13 billion global industrial technology leader creating a safer, sustainable, productive, and connected future. Our broad range of connectivity and sensor solutions, proven in the harshest environments, enable advancements in transportation, industrial applications, medical technology, energy, data communications, and the home. With nearly 80,000 employees, including more than 8,000 engineers, working alongside customers in approximately 150 countries, TE ensures that EVERY CONNECTION COUNTS. Learn more at www.te.com and on LinkedIn, Facebook, WeChat and Twitter.
LUMAWISE, TE, TE Connectivity, the TE Connectivity logo and EVERY CONNECTION COUNTS are trademarks of the TE Connectivity Ltd. family of companies.
Related images