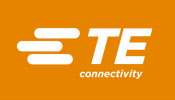 4 Jun 2019
TE Connectivity's ESSAILEC RJ45 innovative test solution for digital switchgear
DARMSTADT, Germany – June 4, 2019 – TE Connectivity (TE), a world leader in connectivity and sensors, offers an innovative test solution for digital switchgear, including sensors. The ESSAILEC RJ45, part of the ESSAILEC test blocks range, is designed to fit electricity utilities' requirements for safe and reliable testing. Test operations can be made without opening the switchgear panel door and without changing the wiring.
'Our ESSAILEC products are approved by major utilities and have been successfully implemented for years around the world in electricity production, transport and distribution networks,' says Anna-Line Escoffier, Global Product Manager Power Applications at TE Connectivity. 'They make it possible to safely and easily perform test operations such as current and voltage measurement, monitoring, injection, repair or replacement of meters and protection relays installed in secondary circuits of current and voltage transformers or sensors. The ESSAILECRJ45 specifically addresses the test and measurement operations on current or voltage sensors and digital relays.'
Testing with the ESSAILEC RJ45, a compact unit comprising a socket and a test plug, uses a "plug and play" concept. The ESSAILEC socket is installed in the circuit and wired to the device (protection relay in switchboard or meters) to allow test operations during its installation or servicing. The ESSAILEC plug will be connected to the test set during test operation to allow sensors measurement or signal injection into the relay.
The combination of the RJ45 connection and the "make before break" principle makes testing switchgear protection relays quick and easy. The circuit is automatically disconnected when the plug is inserted and reconnects automatically when the plug is removed. The test block's shielded body warranties EMC compliance and signal protection.
'Compact, easy to use and safe, the ESSAILEC RJ45 is the best test solution to be integrated in digital switchgear,' concludes Escoffier.
Reader enquiries
TE Connectivity
Pfnorstrasse 1
64293 Darmstadt
Germany
+49 6154 607 1740
www.te.com
---
Notes for editors
ABOUT TE CONNECTIVITY
TE Connectivity Ltd. is a $14 billion global technology and manufacturing leader creating a safer, sustainable, productive, and connected future. For more than 75 years, our connectivity and sensor solutions, proven in the harshest environments, have enabled advancements in transportation, industrial applications, medical technology, energy, data communications, and the home. With 80,000 employees, including more than 8,000 engineers, working alongside customers in approximately 140 countries, TE ensures that EVERY CONNECTION COUNTS. Learn more at www.te.com and on LinkedIn, Facebook, WeChat and Twitter.
ESSAILEC, TE, TE Connectivity, the TE Connectivity logo and EVERY CONNECTION COUNTS are trademarks of the TE Connectivity Ltd. family of companies. 
Related images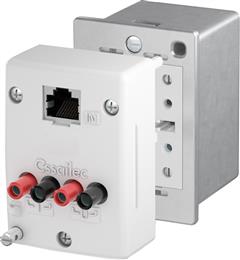 Also available in