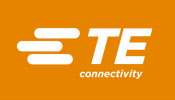 4 Mar 2019
Introducing TE Connectivity's HPR100 labels
High-performance rugged white- and colored labels for harsh environments
DARMSTADT, Germany – March 04, 2019 – TE Connectivity (TE), a world leader in connectivity and sensors, is offering its HPR100 high-performance rugged white and colored labels for harsh environments
TEs rugged, self-adhesive custom design labels offer customers in the industrial, aerospace, defense and marine environments- where labels have to withstand grease, water, gasoline, hydraulic fluid, humidity, cold, chemicals, and heat. The labels provide excellent performance – at a competitive price. Its adhesive composition makes it suitable for harsh environments, e.g. high and low surface energy as well as textured substrates. The label, printed in thermal transfer, provides high legibility quality and is resistant against, fluids, dry and wet abrasion.
The HPR100 labels meeting the IEC standards for electrical surface resistance: IEC 93, tested in accordance with VDE 03003 standard. "The versatility of the HPR100 labels is outstanding," said Philippe Contri, TE product manager. "Its properties are ideal for challenging environments from self-extinguishing to a high sticking adhesive, the labels are suitable for high and low surface energy situations."
HPR100 labels also have a wide temperature range from –40 to +135°C (-40°F to +275°F) and compliant with RoHS and REACH. "We did extensive testing on the HPR100 labels including long-term immersion in chemicals fluids, temperature, salt fog, dry and wet abrasion tests to ensure the labels meet the demands of the harshest environments," said Philippe Contri.
Reader enquiries
TE Connectivity
Pfnorstrasse 1
64293 Darmstadt
Germany
+49 6154 607 1740
www.te.com
---
Notes for editors
ABOUT IEC
The International Electrotechnical Commission serves world markets and society through its standardization and conformity assessment work for all electrical, electronic and related technologies – collectively known as "electrotechnology". The IEC promotes world trade and economic growth and encourages the development of products, systems and services that are safe, efficient and environmentally friendly. http://www.iec.ch/.
ABOUT TE CONNECTIVITY
TE Connectivity Ltd. is a $14 billion global technology and manufacturing leader creating a safer, sustainable, productive, and connected future. For more than 75 years, our connectivity and sensor solutions, proven in the harshest environments, have enabled advancements in transportation, industrial applications, medical technology, energy, data communications, and the home. With 80,000 employees, including more than 8,000 engineers, working alongside customers in approximately 140 countries, TE ensures that EVERY CONNECTION COUNTS. Learn more at www.te.com and on LinkedIn, Facebook, WeChat and Twitter.
TE, TE Connectivity, the TE Connectivity logo and EVERY CONNECTION COUNTS are trademarks of the TE Connectivity Ltd. family of companies.
Related images