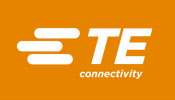 23 Jan 2019
TE Connectivity to supply high-voltage roofline equipment on Greater Anglia's Stadler FLIRT trains
Proven long-term reliability was a major factor in equipment selection
DARMSTADT, Germany – Jan. 23, 2019 – TE Connectivity (TE), a world leader in connectivity and sensors, has won a contract to supply high-voltage roofline components to Stadler for a total of 58 electric and bi-mode FLIRT trains ordered for Greater Anglia's network.
TE is supplying the majority of roofline components for the FLIRT trains, including cable assemblies, which ensure reliable transmission of power from the pantograph to the traction transformer and is therefore essential for train operation.
High-voltage electrical transmission systems on train rooflines must be able to operate reliably in conditions that include mechanical shock and vibration, rapid air flows, rain and other environmental factors. TE's equipment has demonstrated high levels of reliability, supporting Greater Anglia's operational objectives.
TE is also supplying labelling and identification products for the trains that is able to remain in place and legible for decades, helping to ensure efficient maintenance operations.
The contract for high-voltage products is TE's latest success with the Stadler FLIRT platform via Swiss engineering firm Splicetec. Other contracts include supply of roofline equipment for FLIRT trains for Serbian Railways, Belarusian Railways, GySEV in Hungary, ETSW in Germany and Südostbahn in Switzerland.
As an operator, Greater Anglia is replacing its entire fleet with 169 new trains, with 58 Stadler FLIRT and 111 Bombardier Aventra trains. TE's high-voltage equipment will be installed on all of these.
Rob Smeets, TE product manager for rail high voltage, said, "The latest contract with Stadler for Greater Anglia means that TE's high-voltage equipment will serve every single train in Greater Anglia's brand new fleet – a fact that demonstrates TE's technology is central to the future of transportation."
For more product information, visit the TE website.
Reader enquiries
TE Connectivity
Pfnorstrasse 1
64293 Darmstadt
Germany
+49 6154 607 1740
www.te.com
---
Notes for editors
ABOUT TE CONNECTIVITY
TE Connectivity Ltd. is a $14 billion global technology and manufacturing leader creating a safer, sustainable, productive, and connected future. For more than 75 years, our connectivity and sensor solutions, proven in the harshest environments, have enabled advancements in transportation, industrial applications, medical technology, energy, data communications, and the home. With 80,000 employees, including more than 8,000 engineers, working alongside customers in approximately 140 countries, TE ensures that EVERY CONNECTION COUNTS. Learn more at www.te.com and on LinkedIn, Facebook, WeChat and Twitter.
TE, TE Connectivity, the TE Connectivity logo and EVERY CONNECTION COUNTS are trademarks of the TE Connectivity Ltd. family of companies.
Related images