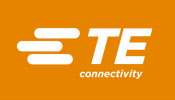 7 Jan 2019
TE Connectivity receives first Zhaga Book 18 certification from DEKRA
DARMSTADT, Germany – Jan. 7, 2019 – International expert organization DEKRA issued its first Zhaga Book 18 certification for a connectivity plug developed by TE Connectivity (TE), a global technology company specializing in connectivity and sensor solutions. Solutions according to Zhaga Book 18 bring connectivity functionalities to outdoor LED lighting fixtures, creating exciting opportunities for IoT applications in smart city environments.
In order to standardize LED technology and make it more replaceable and interchangeable, there's a growing need for connectivity solutions which also provide added value by enabling new applications for smart city services. TE's LUMAWISE Endurance S connector delivers connectivity between an outdoor LED luminaire and a sensor or communication module that sits on the outside, making it easy to upgrade existing or new outdoor LED lighting systems.
"LUMAWISE Endurance S was developed in close cooperation with Zhaga and with regards to the specifications in Book 18 which foster new ways in design and functionality of outdoor lighting systems. That is why we are very happy to get the certification by DEKRA as it not only opens up greater possibilities for developers, installers and users but also gives them the reliability of an established industry standard," says Jonathan Catchpole, system architect at TE Connectivity.
Jacob Nuesink, global account manager/business development manager at DEKRA, adds: "As a member of the Zhaga consortium, we are pleased to have realized this first certification of a solution envisioned in Book 18. It fits seamlessly into DEKRA's strategy to offer services that keep smart cities and smart homes safe, secure and reliable. The rules of certification are very strict and certifications can even be withdrawn. DEKRA is currently the only organization that is allowed to issue Zhaga certifications for Book 18."
The increasing use of LED in outdoor applications reduces the energy consumption of local authorities, councils and utility companies. It also demands further control of the LEDs in order to improve efficiency, maintenance and especially to enable smart services like traffic counting, incident detection or pollution monitoring.
Reader enquiries
TE Connectivity
Pfnorstrasse 1
64293 Darmstadt
Germany
+49 6154 607 1740
www.te.com
---
Notes for editors
ABOUT TE CONNECTIVITY
TE Connectivity Ltd. is a $14 billion global technology and manufacturing leader creating a safer, sustainable, productive, and connected future. For more than 75 years, our connectivity and sensor solutions, proven in the harshest environments, have enabled advancements in transportation, industrial applications, medical technology, energy, data communications, and the home. With 80,000 employees, including more than 8,000 engineers, working alongside customers in approximately 140 countries, TE ensures that EVERY CONNECTION COUNTS. Learn more at www.te.com and on LinkedIn, Facebook, WeChat and Twitter.
ABOUT DEKRA
DEKRA has been active in the field of safety for more than 90 years. Founded in 1925 in Berlin as Deutscher Kraftfahrzeug-Überwachungs-Verein e.V., it is today one of the world's leading expert organizations. DEKRA SE is a subsidiary of DEKRA e.V. and manages the Group's operating business. In 2017, DEKRA generated sales totaling approximately 3.1 billion Euros. The company currently employs more than 43,000 people in more than 50 countries on all five continents. With qualified and independent expert services, they work for safety on the road, at work and at home. These services range from vehicle inspection and expert appraisals to claims services, industrial and building inspections, safety consultancy, testing and certification of products and systems, as well as training courses and temporary work. The vision for the company's 100th birthday in 2025 is that DEKRA will be the global partner for a safe world. www.dekra-product-safety.com.
LUMAWISE, TE, TE Connectivity, the TE Connectivity logo and EVERY CONNECTION COUNTS are trademarks of the TE Connectivity Ltd. family of companies. Other logos, product or company names mentioned herein may be trademarks of their respective owners.