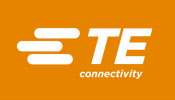 17 May 2018
TE Connectivity recognized as outstanding employer in Germany by the Top Employers Institute
TE Connectivity receives award for being a "Top Employer" in the Engineering category for the second year in a row
DARMSTADT, Germany – May 17, 2018 – TE Connectivity (TE), a world leader in connectivity and sensors, has announced its recognition by the Top Employer Institute as one of the best employers in Germany. The certification as "Top Employer" is the result of a multi-stage evaluation process conducted by the Institute. The institute assesses personnel planning, talent strategy, corporate culture, performance management, career planning and other employee metrics. Only employers, which meet the high standards of the Top Employers Institute, are subsequently certified.
In 2018, TE Connectivity submitted its story of enabling outstanding career opportunities and fostering favorable working conditions for technical professionals and engineers. With more than 14,000 patents, TE ranks among the top 100 most innovative companies worldwide. TE Connectivity connectors and other products can be found in nearly all everyday products, which contain electrical or electronic components. These products reach from automobiles to washing machines and televisions.
In addition, TE Connectivity offers many opportunities for students and young professionals: Dual degree programs, thesis initiatives and support, international exchange programs for young professionals as well as mentoring programs. As a responsible company TE is engaged in the initiative JOBLINGE, where the company supports at risk youth in entering the job market. With the program, students are supported with a scholarship and acquire important social skills and job-related competencies in group projects. Through a six-monthly, intensive program, the youth also receive guidance on personal strengths and suitable career paths.
Throughout its sites in Germany, TE Connectivity puts its award-winning talent strategy into practice by introducing innovative and promising measures. In doing so, TE Connectivity takes up its role as a responsible employer within Germany.
"The renewed certification by the Top Employers Institute demonstrates TE understood the most relevant issues of the year, which are important for the relationship between employees and employer," said Bernd Seifert, human resources director, TE Connectivity in Germany. "We do not only see this certificate as an award, but consider it as a challenge, to continuously improve our offerings for and in cooperation with our staff. Our corporate slogan "Every Connection Counts" certainly includes that every single employee counts."
TE, TE Connectivity and the TE connectivity logo are trademarks of the TE Connectivity Ltd. family of companies. Other logos, product or company names mentioned herein may be trademarks of their respective owners.
Reader enquiries
TE Connectivity
Pfnorstrasse 1
64293 Darmstadt
Germany
+49 6154 607 1740
www.te.com
---
Notes for editors
ABOUT TE CONNECTIVITY
TE Connectivity Ltd. is a $13 billion global technology and manufacturing leader creating a safer, sustainable, productive, and connected future. For more than 75 years, our connectivity and sensor solutions, proven in the harshest environments, have enabled advancements in transportation, industrial applications, medical technology, energy, data communications, and the home. With 78,000 employees, including more than 7,000 engineers, working alongside customers in nearly 150 countries, TE ensures that EVERY CONNECTION COUNTS. Learn more at www.te.com and on LinkedIn, Facebook, WeChat and Twitter.
ABOUT TOP EMPLOYER AWARD
Each year, the Top Employers Institute analyses leading employers worldwide. The participating companies are evaluated on uniform criteria and must meet a set of requirements. The analyzed criteria include personnel planning, onboarding, talent strategy, corporate culture, performance management and career planning. Only companies, which meet the high standards of the Institute, receive the annual certification. See the TE profile: Top Employers Deutschland
Related images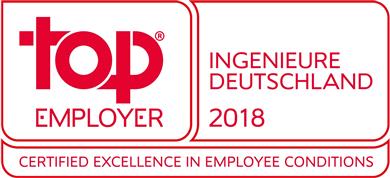 Also available in