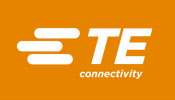 5 Mar 2018
ELECRAMA 2018: TE Connectivity highlights products for connectivity solutions in power, control and data
TE introduces a range of new products to Indian market
Focus on solutions in power, control & data
DARMSTADT, Germany – March 5, 2018 – TE Connectivity (TE), a world leader in connectivity and sensors, will introduce a number of key innovations at ELECRAMA 2018, March 10 – 14 at NDIA Expo Mart in Greater Noida, NCR, India.
ELECRAMA provides an excellent opportunity for TE to demonstrate how its highly engineered solutions can enable industrial data driven applications to accelerate performance. "We encourage ELECRAMA visitors to see our products, components, solutions to support this growth and modernization of the Indian railways," said Vinod Kaloo, a senior manager for TE India. "With roofline connectivity at the heart of any railway, we can support the expansion and electrification plans of any system."
SHOW: ELECRAMA 2018
DATE: March 10-14, 2018
WHERE: Booth #H2E21A Hall 2, DIA Expo Mart Greater Noida, NCR, India.
Visitors to the TE booth, will be able to learn about the company's unparalleled product portfolio and its latest solutions including:
TE Connectivity's Intercontec M12 Motor Connector
A robust metal connector with IP66/67 protection, TE's Intercontec M12 Motor Connector can provide power and signal connectivity in one, enabling efficient installations based on one-cable solutions. With rotatable angled receptacles for flexible mounting in combination with its fast locking system, this connector enables fast termination and the flexibility to save time and cost. As motors continue to get smaller, this connector will meet the need for a compact and powerful quick-connect.
Industrial RJ45 jacks with integrated magnetics
Specifically designed for industrial applications, TE's Industrial RJ45 jacks with integrated magnetics have a lengthened product life cycle aligned with the industrial applications, lowering maintenance costs drastically, compared to other versions. These new RJ45 jacks support voltage mode as well as current mode PHY chips, providing customers with solutions for almost every industrial Ethernet application, including programmable logic controllers (PLCs), motion controllers and high-end industrial computers.
RJ45 Cat 6A
The field installable Industrial RJ45 Cat 6A plug can be terminated easily, quickly and without tools with Cat 6A cables. It is capable of terminating the most commonly used wire variant Cat 6A and can handle 10 Gbps rates, supporting bandwidths of up to 500 MHz.
In addition to the products highlighted above, TE will showcase numerous other innovations at ELECRAMA 2018. A strong focus throughout the show will be on two key topics: Motion & Drive and Industrial Communication.
Motion & Drive
Motion and drive technologies are used to boost industrial productivity and drive cost-efficiency manufacturing. Further advances are being achieved through even faster, more precise feedback and control processes – enabling very close interaction between motors and drives. Motors are becoming increasingly more compact, yet house more functions than ever and require more reliable data, power and signal transfer than ever before. TE can help to make efficient connections that increase productivity.
Industrial Communication
Production processes need to be reliable, fast and flexible. Additionally, the automation complexity of production processes is expanding, which requires flawless communication and a combination of proven products and new technologies that make requirements like mass customization or predictive maintenance a reality. Here TE makes it possible to connect easily and reliably and increase automation efficiency.
Visit TE at ELECRAMA tradeshow to see how TE creates a safer, sustainable, productive and connected future, or visit TE.com to preview the TE products at ELECRAMA 2018.
TE, TE Connectivity and the TE connectivity logo are trademarks of the TE Connectivity Ltd. family of companies. Other logos, product or company names mentioned herein may be trademarks of their respective owners.
Reader enquiries
TE Connectivity
Pfnorstrasse 1
64293 Darmstadt
Germany
+49 6154 607 1740
www.te.com
---
Notes for editors
ABOUT TE CONNECTIVITY
TE Connectivity Ltd. is a $13 billion global technology and manufacturing leader creating a safer, sustainable, productive, and connected future. For more than 75 years, our connectivity and sensor solutions, proven in the harshest environments, have enabled advancements in transportation, industrial applications, medical technology, energy, data communications, and the home. With 78,000 employees, including more than 7,000 engineers, working alongside customers in nearly 150 countries, TE ensures that EVERY CONNECTION COUNTS. Learn more at www.te.com and on LinkedIn, Facebook, WeChat and Twitter.
ABOUT ELECTRAMA tradeshow
The biggest showcase of electricity power sector ecosystem in the region, ELECRAMA brings together the complete spectrum of solutions that powers the planet. Featuring not just equipment & technology, but peerless thought leadership platforms for everything electric – from technical conferences to industry summits. https://elecrama.com
Related images