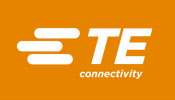 16 May 2019
TE Connectivity's SOLARLOK 2.0 DC connectors for PV panels enable fast and reliable field installation
DARMSTADT, Germany – May 16, 2019 – TE Connectivity (TE), a world leader in connectivity and sensors, has introduced SOLARLOK 2.0 connectors. The new products enable photovoltaic system installers to make reliable connections more easy, quickly and cost-effectively.
SOLARLOK 2.0 is a field-installable product that uses Insulation Displacement Contact (IDC) technology to create a connection between panels and cables without the need for any specialist tooling. The connectors incorporate a closed-spring-cage to ensure constant termination force. Cables do not have to be stripped prior to making a connection, making installation approximately 80 percent faster than with standard PV DC connectors that contain multiple components and crimp contacts. Because no custom tools are needed, installation is quick and easy, and total system costs are significantly lower.
"The solar panel industry is driven by two forces –UL/IEC approvals and cost per Watt," says Frank Rosenkranz, product manager at TE Industrial. "At TE, it's always our goal to develop products for our customers that are easy to use, save on cost, and most importantly, are reliable in harsh environments such as industrial systems. SOLARLOK 2.0 connectors surpass the latest approval levels and reduce applied-system costs significantly."
The new SOLARLOK 2.0 connectors:
Incorporate the TE 1500V PV4-S solar interface, meet all the latest Solar PV norms
Meet safety requirements specified in IEC 62852 / UL6703
Are gel-filled and fully waterproof (a unique feature in the solar market), they achieve an IPX8 (1m/24hrs) rating under IEC standard 60529, which means they resist submersion to depths longer than normal.
Are available in male (negative pole) and female (positive pole) versions
Can handle a wide range of double insulated solar wires according to EN50618 / IEC2630 (ZKLA), from AWG 14 to 10
For more information, go to te.com.
Reader enquiries
TE Connectivity
Pfnorstrasse 1
64293 Darmstadt
Germany
+49 6154 607 1740
www.te.com
---
Notes for editors
ABOUT TE CONNECTIVITY
TE Connectivity Ltd. is a $14 billion global technology and manufacturing leader creating a safer, sustainable, productive, and connected future. For more than 75 years, our connectivity and sensor solutions, proven in the harshest environments, have enabled advancements in transportation, industrial applications, medical technology, energy, data communications, and the home. With 80,000 employees, including more than 8,000 engineers, working alongside customers in approximately 140 countries, TE ensures that EVERY CONNECTION COUNTS. Learn more at www.te.com and on LinkedIn, Facebook, WeChat and Twitter.
SOLARLOK, TE, TE Connectivity, the TE Connectivity logo and EVERY CONNECTION COUNTS are trademarks of the TE Connectivity Ltd. family of companies. 
Related images