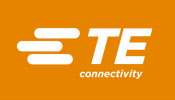 9 Mar 2018
TE Connectivity to supply high-voltage roofline equipment for Stadler SMILE trains
Stadler's first ever high-speed trains will see TE equipment running through the Gotthard Base Tunnel
DARMSTADT, Germany – March 9, 2018 – TE Connectivity (TE), a world leader in connectivity and sensors, has been selected by train manufacturer Stadler to supply high-voltage electrical roofline equipment for the SMILE high-speed Electric Multiple Unit (EMU) trains. The SMILE is Stadler's first high-speed platform and reinforces TE's place as the global market leader in roofline cable solutions for high-speed trains (te.com/rail).
TE is supplying roofline cable assemblies and transformer down-leads that will form part of the current collectors on the roof of the SMILE trains that will carry current to the traction transformers. TE's equipment has a 30-year track record on board high-speed trains, which gave Stadler confidence in its performance.
The first units will enter service at the end of 2019 when Swiss Federal Railways (SBB) starts operating 29 SMILE trainsets, under the name Giruno, through the new Gotthard Base Tunnel that links Basel and Zürich in Switzerland with Milan in Italy.
Wesley Gilbert, TE Connectivity's head of strategy and business development for rail said: "This latest contract with Stadler highlights TE's capabilities in electrified railways, which are central to the future of transportation, with green energy powering fast links between cities and states."
High-voltage electrical transmission is particularly challenging on board high-speed trains as components must be able to withstand mechanical shock and vibration, rapid air flow and fluctuating environmental conditions on the roof of the train. TE's high-voltage engineering team in the UK custom-design and test high-voltage components for each application to ensure that they will perform reliably in the unique climatic and air quality conditions of each railway line.
The contract builds on TE's success in providing high-voltage roofline equipment for Stadler's FLIRT 3 EMUs. TE will manufacture the components in Poland and India.
For more product information, visit the TE website.
TE, TE Connectivity and the TE connectivity logo are trademarks of the TE Connectivity Ltd. family of companies.
Reader enquiries
TE Connectivity
Pfnorstrasse 1
64293 Darmstadt
Germany
+49 6154 607 1740
www.te.com
---
Notes for editors
ABOUT TE CONNECTIVITY
TE Connectivity Ltd. is a $13 billion global technology and manufacturing leader creating a safer, sustainable, productive, and connected future. For more than 75 years, our connectivity and sensor solutions, proven in the harshest environments, have enabled advancements in transportation, industrial applications, medical technology, energy, data communications, and the home. With 78,000 employees, including more than 7,000 engineers, working alongside customers in nearly 150 countries, TE ensures that EVERY CONNECTION COUNTS. Learn more at www.te.com and on LinkedIn, Facebook, WeChat and Twitter.
Related images