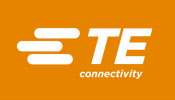 16 Apr 2018
TE Connectivity celebrates 75 years of PIDG terminals and splices
DARMSTADT, Germany – April 16, 2018 – TE Connectivity (TE), a world leader in connectivity and sensors, is celebrating 75 years of production of its PIDG (Pre-Insulated Diamond Grip) terminals and splices. TE's predecessor company AMP began making PIDG products in 1943, when company founder, Uncas A. Whitaker, invented a breakthrough insulation support sleeve that offered better terminal performance under high stress. PIDG became the terminal of choice for aerospace manufacturers and quickly spread to other industries. PIDG can be found in most manufactured products where wires and cables are used including control cabinets, power supplies, transportation equipment and appliances. The many millions of PIDG terminals that are still deployed decades after installation are a testament to the rigorous testing and research that went into their design and manufacturing.
PIDG terminals and splices are designed for complete and uniform reliability in the most difficult circuit environments, with high resistance to vibration. They consist of a nylon or PVC insulation, a tin-plated copper body and a copper sleeve that crimps to the wire insulation for added support. The wire can bend in any direction without damaging the wire insulation or conductor, which is ideal for high vibration applications.
DIAMOND GRIP serrations in the insulation support barrel give maximum electrical contact and tensile strength with the conductor; and a funneled wire entry prevents turned-back wire strands for rapid wire insertion during high-speed production. The terminal insulation repels greases, oils and other hydrocarbons, and has high dielectric strength.
PIDG terminals are available in ring, spade, flag and other tongue varieties; as well as in butt and parallel splices. Wire sizes range from 26 to 10 AWG (0.12 – 6.64 mm2), standard PIDG can operate at temperatures of up to 105 degrees Celsius, while STRATOTHERM versions with fluoropolymer insulation and nickel plating are rated for use at up to 288 degrees Celsius. Operating voltage for the products is 300 V. Most PIDG is UL listed and CSA certified, and many types meet or exceed military requirement MIL-T-7928, Type II, Class 1 and 2.
For more information on the PIDG Terminals and Splices, visit te.com.
PIDG, DIAMOND GRIP, STRATOTHERM, TE, TE Connectivity and the TE connectivity logo are trademarks of the TE Connectivity Ltd. family of companies. 
Reader enquiries
TE Connectivity
Pfnorstrasse 1
64293 Darmstadt
Germany
+49 6154 607 1740
www.te.com
---
Notes for editors
ABOUT TE CONNECTIVITY
TE Connectivity Ltd. is a $13 billion global technology and manufacturing leader creating a safer, sustainable, productive, and connected future. For more than 75 years, our connectivity and sensor solutions, proven in the harshest environments, have enabled advancements in transportation, industrial applications, medical technology, energy, data communications, and the home. With 78,000 employees, including more than 7,000 engineers, working alongside customers in nearly 150 countries, TE ensures that EVERY CONNECTION COUNTS. Learn more at www.te.com and on LinkedIn, Facebook, WeChat and Twitter.
Related images
Also available in