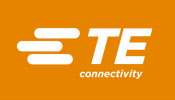 12 Sep 2017
Industrial resolvers for servo motors from TE Connectivity provide precision in difficult conditions
DARMSTADT, Germany – September 12, 2017 – TE Connectivity (TE), a world leader in connectivity and sensors, offers a comprehensive portfolio of hollow-shaft resolvers for "smart" servo motors. The use of sensors for determining angles is increasing with progressive automation. TE's hollow shaft resolvers can nowadays be found in many modern, high-precision control systems such as servo motor feedback systems and positioning.
"Our resolvers supply high precision angular position measurement and do so reliably with low space requirements," says Clemens Goeken, product manager, TE Connectivity.
The resolvers are accurate to within plus or minus 8 arc minutes, depending on product variants. They have the ability to remain fully operational even under extreme environmental conditions, have low sensitivity to electromagnetic interference and long lifetimes due to a robust mechanical structure and automated coil incorporation. TE's resolvers also offer resistance to humidity, many lubricants, shock and vibration.
TE resolvers incorporate one transformer for powering the rotor and a second transformer for determining angles. They have a maximum rotational speed of 20,000 rpm and provide absolute angular information throughout 360 degrees, depending on the version they operate from one up to four speeds. Operating temperature range is minus 55 degrees Celsius to 150 degrees Celsius. The resolvers are available in size 15 and 21 (diameter).
To complement its resolvers for servo motors, TE also offers magnet wire automation and a wide variety of reliable circular and rectangular connectors for any size of motor and for numerous applications. TE resolvers can be connected directly to the company's Intercontec connectors.
For more information on TE Connectivity's industrial resolvers, go to www.te.com/products/industrial-resolvers. For TE's other motor connectivity solutions, please visit www.te.com/motor.
TE, TE Connectivity and the TE connectivity logo are trademarks of the TE Connectivity Ltd. family of companies.
Reader enquiries
TE Connectivity
Pfnorstrasse 1
64293 Darmstadt
Germany
+49 6154 607 1740
www.te.com
---
Notes for editors

ABOUT TE CONNECTIVITY
TE Connectivity (NYSE: TEL) is a $12 billion global technology leader. Our commitment to innovation enables advancements in transportation, industrial applications, medical technology, energy, data communications, and the home. TE's unmatched breadth of connectivity and sensor solutions, proven in the harshest of environments, helps build a safer, greener, smarter and more connected world. With 75,000 people – including more than 7,000 engineers – working alongside customers in nearly 150 countries, we help ensure that EVERY CONNECTION COUNTS – www.TE.com.
Related images
Also available in