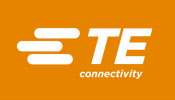 16 Jan 2018
TE Connectivity's new enhanced base helps cut time to market for street lighting control projects
LUMAWISE Endurance N enhanced base also reduces costs of design changes
DARMSTADT, Germany – January 16, 2018 – TE Connectivity (TE), a world leader in connectivity and sensors, introduces the LUMAWISE Endurance N Enhanced base, creating a platform for customers' rapid development and manufacture of NEMA/ANSI C136.41 compliant street and outdoor lighting control solutions.
"With this new development, we are helping designers reduce risk in project schedules and cut the cost of design changes by providing a complete base that enables complex control node solutions, so designers can focus their efforts on value-adding innovations," says Ben Nelson, TE business development manager.
TE's LUMAWISE Endurance N Enhanced base takes the existing LUMAWISE base assembly to the next level of performance required for smart street light controls by integrating a switch mode AC-DC power supply, 16A switching relay, and metal-oxide varistor (MOV) surge protector onto the C136.41 compliant base. The enhanced base provides commonly used DC voltages to a customer's control PCB, which then stacks on top of the assembly using the integral standoffs and standard cable jumpers.
The LUMAWISE Endurance N Enhanced Base provides a standard mechanical and electrical platform that supports design reuse, modularity and end-of-line customization across designers' outdoor lighting control products.
For more information on LUMAWISE Endurance N Enhanced Base, contact the Product Information Center at +1 800 522 6752 or visit www.te.com/usa-en/about-te/news-center/lumawise-endurance-n-enhanced-base-npi.html.
LUMAWISE, TE, TE Connectivity and the TE connectivity logo are trademarks of the TE Connectivity Ltd. family of companies.
Reader enquiries
TE Connectivity
Pfnorstrasse 1
64293 Darmstadt
Germany
+49 6154 607 1740
www.te.com
---
Notes for editors

ABOUT TE CONNECTIVITY
TE Connectivity Ltd. is a $13 billion global technology and manufacturing leader creating a safer, sustainable, productive, and connected future. For more than 75 years, our connectivity and sensor solutions, proven in the harshest environments, have enabled advancements in transportation, industrial applications, medical technology, energy, data communications, and the home. With 78,000 employees, including more than 7,000 engineers, working alongside customers in nearly 150 countries, TE ensures that EVERY CONNECTION COUNTS. Learn more at www.te.com and on LinkedIn, Facebook, WeChat and Twitter.
Related images