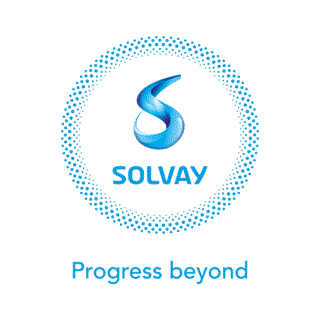 7 Jun 2023
Solvay Completes US Capacity Expansion to Meet Growing Demand for Copper in E-mobility and Clean Energy
The 20-percent ACORGA® product line capacity increase enhances Solvay's leadership position in the mining industry
Princeton, New Jersey (USA), June 7, 2023 - Solvay is celebrating the completion of its capacity expansion at the company's Mount Pleasant, Tennessee facility (US), originally announced in December 2021. This milestone reaffirms Solvay's commitment to the Mining industry and its efforts to respond to growing demand from mining operations for its ACORGA®, ACORGA® NR and ACORGA® OPT copper solvent extraction (SX) products, driven by increasing demand for copper to support e-mobility and clean energy applications.
The Mount Pleasant facility manufactures solvent extraction reagents for mines producing copper through hydrometallurgical (SX-EW) processes. Even as oxide ore reserves are depleting, the market for copper solvent extractants is expected to remain strong, supported by new leaching technologies capable of treating sulfide ores.
"The Mount Pleasant expansion is a major achievement for our business, enabling Solvay to ensure security of supply for its customers while responding to their increasing production needs," explains Matthew Davis, Global Business Director, Mineral Processing and Metal Extraction Products. "Solvay is committed to growing with its customers. In fact, we expect to add additional capacity in the future to remain a reliable, long-term partner and help our mining customers maximize metallurgical results and overall operational value."
Solvay's solvent extraction reagents complement its broad product portfolio for the mining industry. Combined with strong technical support, Solvay's solutions help customers improve productivity and reduce operating costs while meeting complex metallurgical requirements and sustainability challenges, as mines strive to reduce freshwater use, energy use and reagent consumption.
ACORGA®, ACORGA® NR and ACORGA® OPT ® are registered trademarks of Solvay.
Reader enquiries
Solvay
Solvay SA - Corporate Headquarters
RUE DE RANSBEEK, 310
1120 Brussels
Belgium
---
Notes for editors
About Solvay
Solvay is a science company whose technologies bring benefits to many aspects of daily life. With more than 22,000 employees in 63 countries, Solvay bonds people, ideas and elements to reinvent progress. The Group seeks to create sustainable shared value for all, notably through its Solvay One Planet roadmap crafted around three pillars: protecting the climate, preserving resources and fostering a better life. The Group's innovative solutions contribute to safer, cleaner, and more sustainable products found in homes, food and consumer goods, planes, cars, batteries, smart devices, health care applications, water and air purification systems. Founded in 1863, Solvay today ranks among the world's top three companies for the vast majority of its activities and delivered net sales of €13.4 billion in 2022. Solvay is listed on Euronext Brussels and Paris (SOLB). Learn more at www.solvay.com.
Related images
Editorial enquiries
Ron Sausa
Solvay
Rita Verschuuren
EMG
Also available in