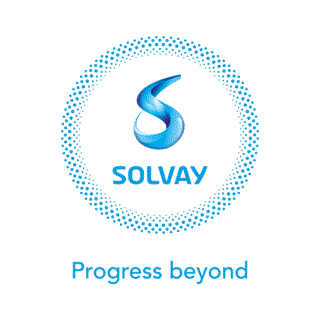 19 Oct 2022
Solvay K 2022 press kit
About K 2022
The World's No. 1 Trade Fair for Plastics and Rubber
K is the world's largest trade fair for the plastics and rubber industry. It gathers the most important supplier of plastics and rubber machinery, raw and auxiliary materials and semi-finished products, technical parts and reinforced plastic products under one roof. It is an ideal platform to showcase products and innovations and to make business contacts. K will be followed by a special exhibition under the theme "Visions in Polymers", that presents the trends and innovations of the industry. Special consideration is given to the subjects of energy efficiency and resource conservation.
Press releases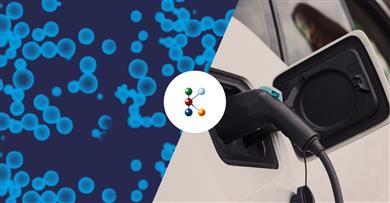 At the 2022 edition of K-show, the world's largest plastics and rubber fair, Solvay will showcase a wide range of innovative and advanced materials that support a more sustainable world, with a focus on e-mobility, resource efficiency, eco-friendly solutions, healthcare and hyperconnectivity.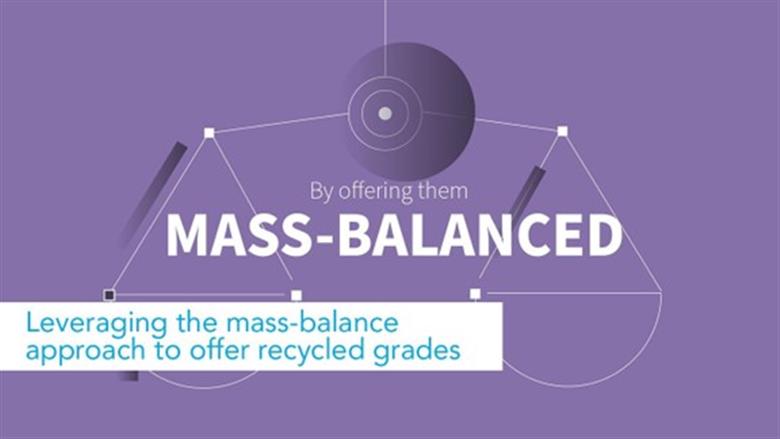 Solvay is taking an additional step forward in its sustainability journey by launching high-performance products with a reduced carbon footprint for applications ranging from automotive and household appliances to electronics.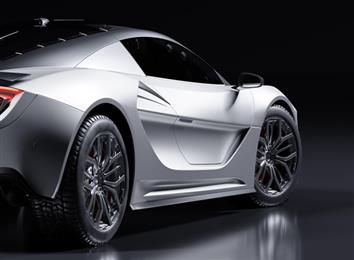 Solvay has announced the launch of SolvaLite® SF200 surfacing film, a light tack film for 'Class A' paintable body panels. The new product will officially be introduced to the market at the Composite and Advanced Materials Expo (CAMX) in Anaheim, California, where Solvay will be exhibiting its comprehensive composites offering from October 17 through 20, 2022, at Booth W56.
Solvay announced today it is increasing its Amodel® polyphthalamide (PPA) resin capacity to 15% at its Augusta manufacturing site in Georgia as a result of operational excellence initiatives. The new capacity facilitates the production of innovative and more sustainable Amodel® PPA grades that offer a reduced CO2 footprint due to manufacturing improvements.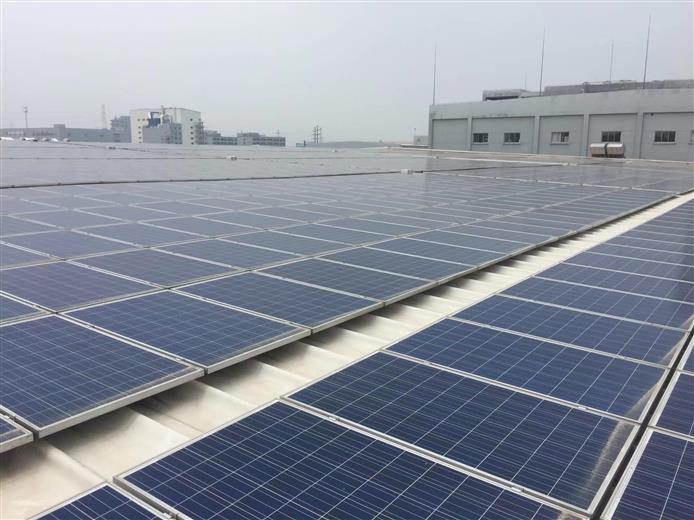 Solvay announced today a collaboration with 3TREES, a leading Chinese building materials manufacturer, to develop building-integrated photovoltaic (BIPV) thermoplastic polyolefin roofing membranes that comply with new 25-year weathering requirements. The project will support China's goal to achieve carbon neutrality by 2060 by accelerating the adoption of distributed rooftop BIPV installations. The demand for BIPV products continues to rise globally, driven by construction projects, new material options and growing consumer preference for sustainable solutions.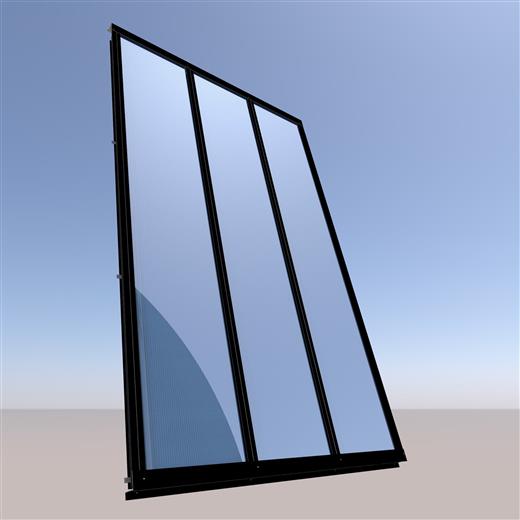 Solvay and Inaventa Solar, an innovator in solar thermal collector technology, joined forces in the development of the partner's new BI70 solar collector. The product leverages Solvay's Ryton® PPS to replace metal, which provides significant benefits from greater design flexibility and automated manufacturing to simplified handling, better aesthetic facility integration and a lower carbon footprint.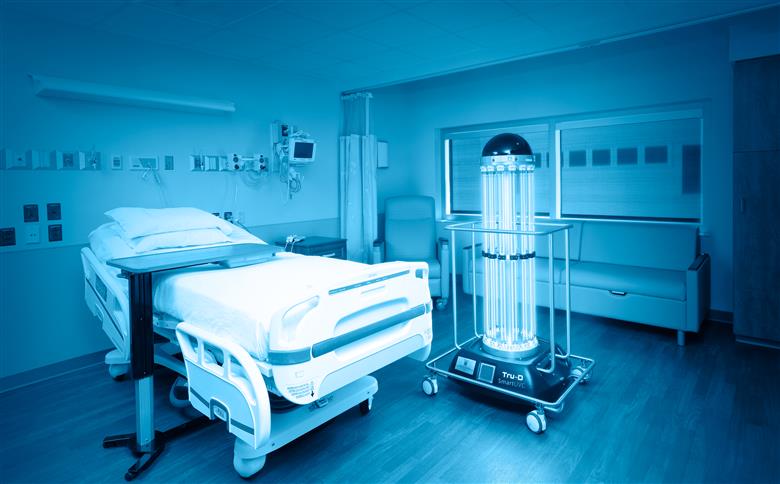 Solvay, a global market leader in specialty materials, has announced the development of an innovative new portfolio of UV-C stabilizers. They are designed for use in demanding hygiene applications, where polyolefin surfaces are treated with ultra-violet (UV) light of the UV-C spectrum (200-280 nm) to fight against COVID and hospital-acquired infections. The new proprietary stabilization technology represents an important milestone for the polyolefin industry, as it is the first to address the risk of polyolefin degradation, discoloration and micro-crack formation, which is caused by frequent exposure to UV-C irradiation.
Solvay announces the next step in its commitment to voluntarily phase out the use of fluorosurfactants globally: by 2026 it will manufacture nearly 100% of its fluoropolymers without fluorosurfactants, at its Spinetta Marengo site in Italy. One small product line, critical for the semiconductor and energy industries and representing less than 1% of production volume, will require further research and development to completely phase out the use of fluorosurfactants. A tightly-controlled, closed-loop and zero liquid discharge production process will be used for this production line.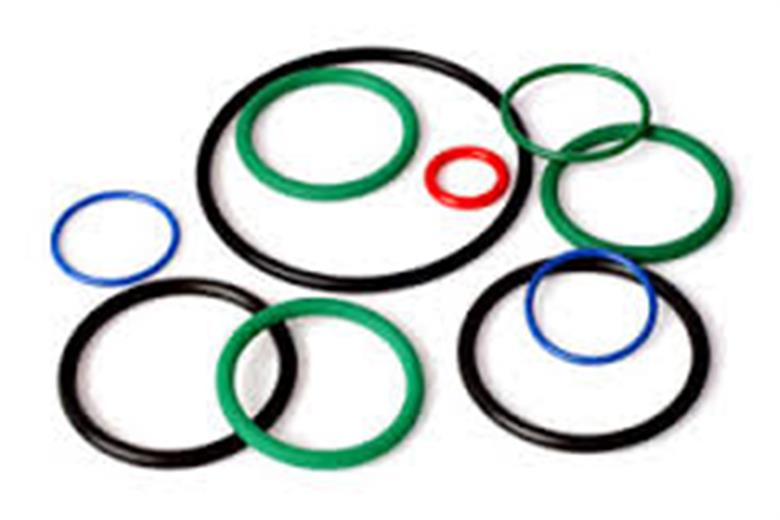 Solvay, a global market leader in fluorochemistry, is introducing to the market a new portfolio of high-quality Tecnoflon® peroxide curable fluoroelastomers (FKM) produced without the use of fluorosurfactants (PFAS-based process aids) or any other polymerisation surfactant.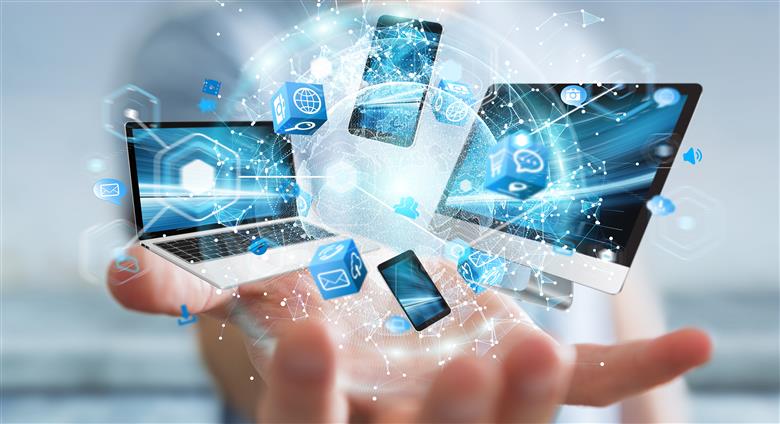 Solvay just launched the Kalix® 10000 series, an ideal structural material for precision electronics components used in smart devices, to complement its Kalix® product line. The newest HPPA-based material is set to take both performance and sustainability to the next level.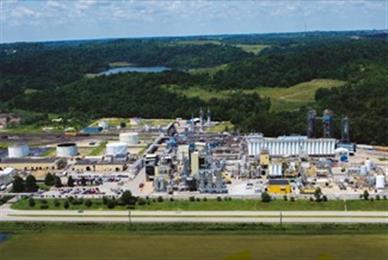 Solvay announces an ambitious expansion plan for its U.S.-based sulfone business, which focuses on polymer solutions for various critical life science applications, as part of its ongoing commitment to build capacity in this field to support a growing global customer base.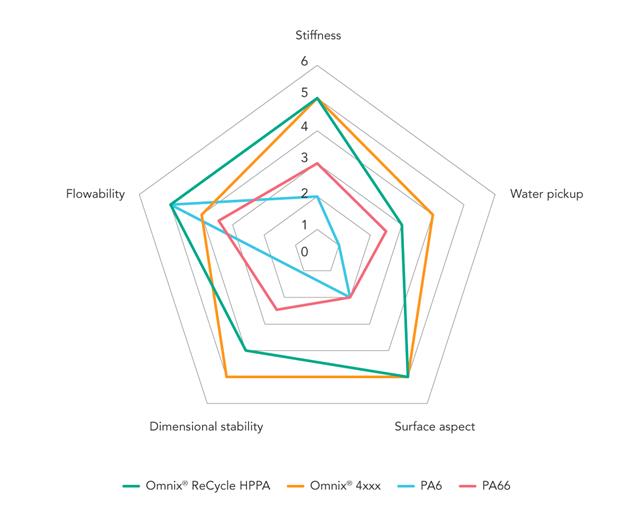 Solvay, a leading global supplier of specialty polymers, has introduced a new Omnix® high-performance polyamide (HPPA) compound family based on a minimum of 33% recycled content, consisting of 70% PIR/PCR recycled resin which is highly secured and has a controlled process by the supplier. The innovative Omnix® HPPA technology follows the company's One Planet roadmap towards continuously improving the environmental footprint and circularity of its product portfolio.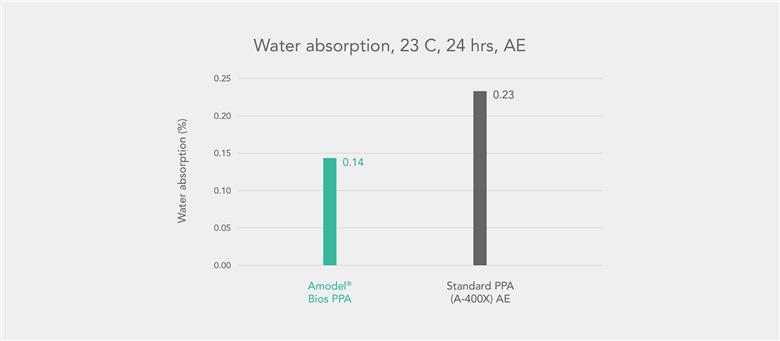 Solvay has extended its diversified portfolio of high-performance polyphthalamide (PPA) compounds with Amodel® Bios, a new family of partially bio-based long-chain PPA products particularly indicated for demanding electrical and electronic applications in e-mobility. Besides its renewable feedstock content from non-food competing sources, it is produced with 100% renewable electricity, minimizing its global warming potential (GWP) well below the level of other bio-based PPA.
Solvay introduces Amodel® Supreme PPA, a new line of high-performance polyphthalamide (PPA) compounds designed for demanding e-mobility and metal replacement applications.
Alpharetta, GA, February 9, 2021 - Solvay is partnering with Vertical Aerospace to develop the composite structure of their passenger air-taxi program VA-1X. This piloted electric Vertical Take-off and Landing (eVTOL) flagship aircraft will be able to carry 4 passengers and 1 pilot for 100 miles (160 km) at cruise speeds of 150mph/240kmph.
Solvay has launched a hydrogen platform that will bring together all the innovative material and chemical solutions the Group has to offer to advance the emerging hydrogen economy. At the heart of the platform is Solvay's membrane technology (ion conducting polymer), which constitutes a necessary component in the process of hydrogen production.
Reader enquiries
Solvay
Solvay SA - Corporate Headquarters
RUE DE RANSBEEK, 310
1120 Brussels
Belgium
---
Notes for editors
About Solvay
Solvay is a science company whose technologies bring benefits to many aspects of daily life. With more than 21,000 employees in 63 countries, Solvay bonds people, ideas and elements to reinvent progress. The Group seeks to create sustainable shared value for all, notably through its Solvay One Planet roadmap crafted around three pillars: protecting the climate, preserving resources and fostering a better life. The Group's innovative solutions contribute to safer, cleaner, and more sustainable products found in homes, food and consumer goods, planes, cars, batteries, smart devices, health care applications, water and air purification systems. Founded in 1863, Solvay today ranks among the world's top three companies for the vast majority of its activities and delivered net sales of €10.1 billion in 2021. Solvay is listed on Euronext Brussels and Paris (SOLB). Learn more at www.solvay.com.
Related images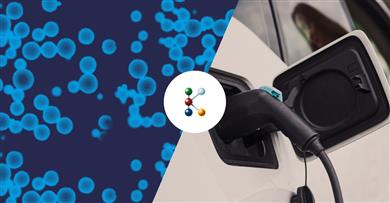 Editorial enquiries
Rita Verschuuren
EMG