Solvay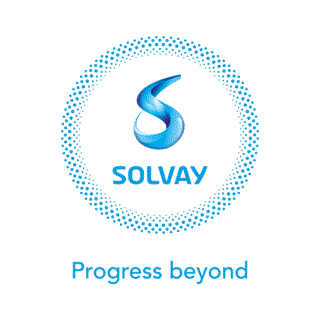 Solvay is a science company whose technologies bring benefits to many aspects of daily life. With more than 21,000 employees in 63 countries, Solvay bonds people, ideas and elements to reinvent progress. The Group seeks to create sustainable shared value for all, notably through its Solvay One Planet roadmap crafted around three pillars: protecting the climate, preserving resources and fostering a better life. The Group's innovative solutions contribute to safer, cleaner, and more sustainable products found in homes, food and consumer goods, planes, cars, batteries, smart devices, health care applications, water and air purification systems. Founded in 1863, Solvay today ranks among the world's top three companies for the vast majority of its activities and delivered net sales of €10.1 billion in 2021. Solvay is listed on Euronext Brussels and Paris (SOLB), and in the United States, where its shares (SLVYY) are traded through an unsponsored ADR program. Learn more at www.solvay.com.
Solvay
Solvay SA - Corporate Headquarters
RUE DE RANSBEEK, 310
1120 Brussels
Belgium
23 Jan 2023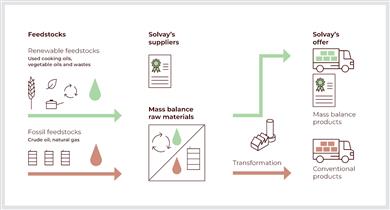 Solvay, a leading global supplier of vanillin, has announced that the production of Rhovanil® vanillin at Saint-Fons in France has been accredited to comply with the mass balance accounting regime of the International Sustainability and Carbon Certification (ISCC) PLUS system*.
7 Dec 2022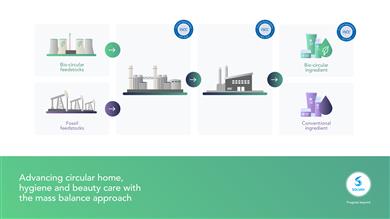 Solvay announces that its Zhangjiagang plant in China has been certified under the mass balance regime of the International Sustainability and Carbon Certification (ISCC) PLUS system for manufacturing bio-circular Fentamine® DMAPA UP. This chemical intermediate is key to manufacturing the Mirataine® range of surfactants, which are used in several home, hygiene and beauty care applications spanning from dishwashing liquids to surface cleaners and from shampoos to body washes.
22 Nov 2022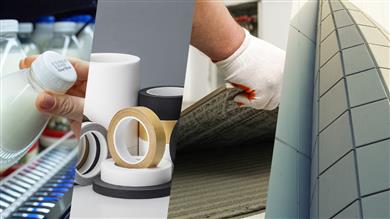 Solvay launched today Reactsurf® 2490, a new APE-free polymerizable surfactant designed as a primary emulsifier for acrylic, vinyl-acrylic and styrene-acrylic latex systems. Reactsurf® 2490 improves emulsion performance to deliver superior functional and aesthetic benefits in exterior coatings and pressure sensitive adhesives (PSAs), compared to conventional surfactants, even at high temperatures.
8 Nov 2022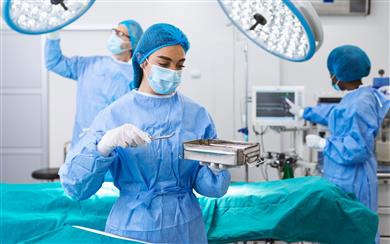 Solvay, a leading supplier of advanced materials, has teamed up with French start-up Ostium in a joint project designed to enable the mechanical recycling of end-of-life single-use surgical instruments molded in glass-fiber reinforced Ixef® polyarylamide (PARA) from Solvay's portfolio of specialty polymers.
2 Nov 2022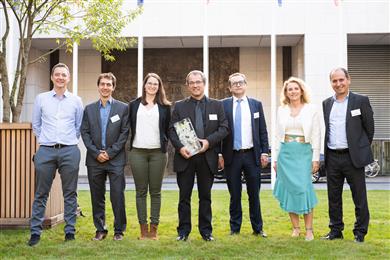 Solvay, a leading supplier of advanced materials, has announced that its Alve-One® foaming solutions have been awarded the 2022 Pierre Potier Prize during a ceremony organized by France Chimie on October 27 in Paris. Alve-One® is a family of safe and eco-friendly, patented chemical foaming agents developed for use in thermoplastic foams.
31 Oct 2022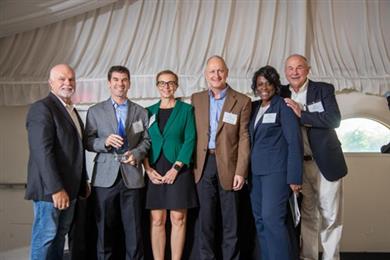 Solvay, a leading supplier of advanced materials, has announced that it has won the 2022 Suppliers Partnership (SP) Award for Creativity in Implementing Sustainable Practices. The award recognizes "remarkable creativity in implementing environmental sustainability programs and practices within the North American automotive supply chain." A committee of leading SP OEM members (including Ford, General Motors, Honda, Stellantis and Toyota) selected Solvay for its sustainable manufacturing of a bio-based polymer program and the measurable results in reducing the carbon footprint within the past 24 months.
26 Oct 2022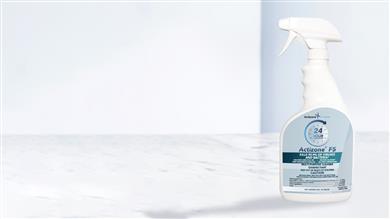 Solvay announced that Actizone® F5, which was successfully launched in the EU and approved by the Environmental Protection Agency (EPA) in November 2021, has now completed registrations within all fifty US states. This ready-to-use broad-spectrum disinfectant for hard surfaces with revolutionary 24-hour antimicrobial sanitization, is now therefore available in the United States.
25 Oct 2022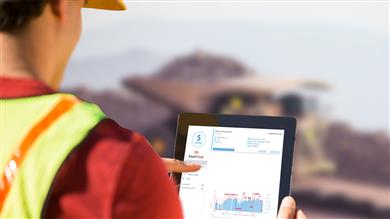 Solvay, a global market leader in mining reagent-based solutions for more than 100 years, is continuing its digital journey with SmartFloat™, which is a first-of-its-kind digital system based on artificial intelligence (AI) that enhances base metal flotation by improving operational efficiency, metallurgical results and sustainability. SmartFloat™ provides another tool for flotation operations to implement improvements, just as SolvExtract® has done for solvent extraction since its launch in 2019.
19 Oct 2022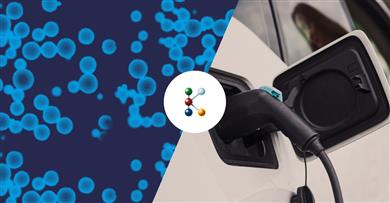 K is the world's largest trade fair for the plastics and rubber industry. It gathers the most important supplier of plastics and rubber machinery, raw and auxiliary materials and semi-finished products, technical parts and reinforced plastic products under one roof. It is an ideal platform to showcase products and innovations and to make business contacts. K will be followed by a special exhibition under the theme "Visions in Polymers", that presents the trends and innovations of the industry. Special consideration is given to the subjects of energy efficiency and resource conservation.
18 Oct 2022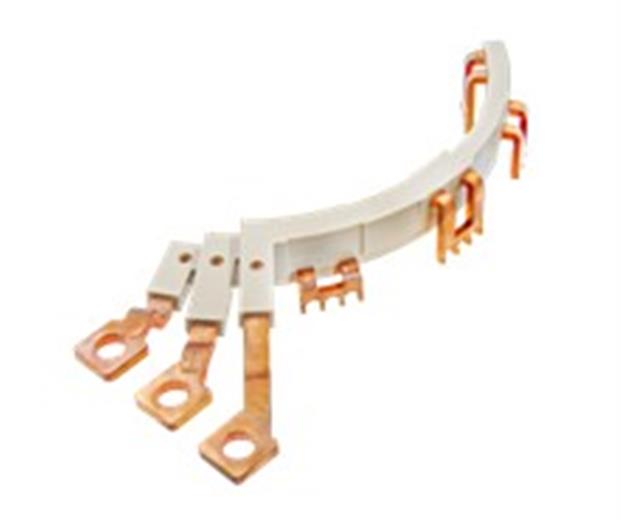 Three mobility applications injection molded in high-performance specialty polymers from Solvay won The Society of Plastics Engineers (SPE) Central Europe prestigious 2022 Automotive Awards:
12 Oct 2022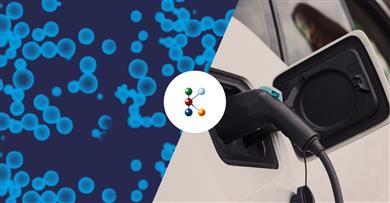 At the 2022 edition of K-show, the world's largest plastics and rubber fair, Solvay will showcase a wide range of innovative and advanced materials that support a more sustainable world, with a focus on e-mobility, resource efficiency, eco-friendly solutions, healthcare and hyperconnectivity.
6 Oct 2022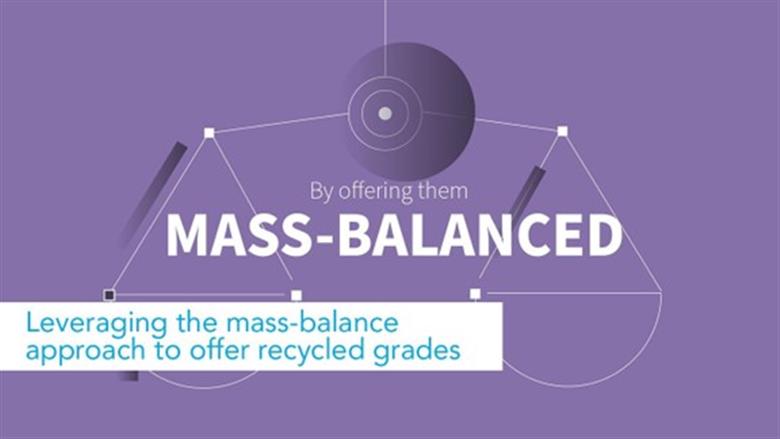 Solvay is taking an additional step forward in its sustainability journey by launching high-performance products with a reduced carbon footprint for applications ranging from automotive and household appliances to electronics.