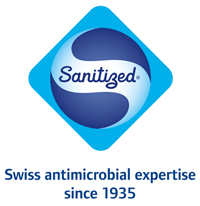 20 Jan 2015
SANITIZED AG is Strengthening Distribution in Europe:
SANITIZED (Europe) S.a.r.l. in Mulhouse, France is taking over distribution
Burgdorf/CH, January 20, 2015: SANITIZED AG, a Swiss global leader and specialist in antimicrobial hygiene function for textiles and polymers, is setting a new priority in its expansion strategy and emphasizing the importance of the European business.
From now on European customers will be supplied by SANITIZED (Europe) S.a.r.l. in Mulhouse, France. This means short distances and quick response times for all orders.
Customers will continue to receive technical advice, development support, quality control and marketing services directly from the parent company SANITIZED AG in Burgdorf, Switzerland.
Reader enquiries
SANITIZED AG
Lyssachstrasse 95
CH-3401 Burgdorf
Switzerland
+41 34 427 16 16
info@​sanitized.com
www.sanitized.com
sanitized-ag
---
Notes for editors

About SANITIZED AG
SANITIZED AG is the leading Swiss company worldwide in the field of the hygiene function and material protection of textiles and synthetic materials. For more than 60 years the company has been pioneering work in this field and has established itself as a specialist for individual hygiene concepts. In 2013 the company received the Swiss Technology Award in recognition of its achievements. Besides the highly effective products, the range of services includes consulting on marketing and technical issues, various testing services as well as a proven trademark and licensing concept.
For more information, visit the company's website at www.sanitized.com.