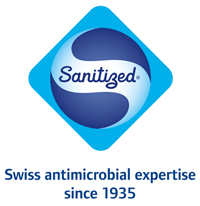 9 Apr 2013
SANITIZED AG launches advanced antimicrobial additives
New all-in-one plasticized PVC protection for indoor and outdoor applications
April 9, 2013 - At Techtextil 2013, which will be held from 11 until 13 June in Frankfurt, SANITIZED AG, the leading worldwide producer of antimicrobial hygiene function and material protection for textiles and plastics will be launching two new advanced additives designed for the protection of plasticized PVC.
In addition to highly effective and long-lasting antimicrobial action, the two products offer a range of application-specific benefits including longer life-cycles, improved weather ability and thermal stability, as well as higher resistance to UV and yellowing.
The first of these new products, Sanitized® PL 12-32, is a formulation with excellent water resistance and UV stability which make it highly suited to outdoor applications such as awnings and tents. The second new product, Sanitized PL 12-33 is characterized by high thermal stability, regardless of elevated temperatures that may be necessary during processing, with the ability to retain product transparency. Its properties make it perfect for indoor applications such as flooring and furnishings.
Plastisols, coatings or foams employed in many flexible PVC products are very sensitive to attacks from microbes. Especially in outdoor applications, the extra-cellular enzymes in such microbes can break down plasticizers – and other additives that are susceptible to them. The result is that PVC products become stiff and brittle, cracks begin to form and they subsequently decompose over time. By applying these new Sanitized additives product stability can be successfully increased.
Sanitized PL 12-32 and Sanitized PL 12-33 protects against the unwanted effects of microbes, like bacteria, mold fungi, mildew, yeasts and algae – all of which can cause material destruction, unsightly stains, cross contamination, odor development and biofilm formation.
Sanitized formulations significantly reduce initial discoloration and yellowing in use. The new Sanitized products have been individually tailored to provide the most suitable choice for different applications and to ensure long-lasting antimicrobial protection, thermal stability, best transparency and high resistance to UV and yellowing.
Introducing the two new products, Maria Toscan, Product Manager, Polymers at SANITIZED AG says: "No single substance is perfect for all applications, as each has its benefits and limitations. By combining benefits and reducing limitations, we are able to offer our customers a clear choice of application-specific solutions that fully meet their needs and provide a guaranteed highest antimicrobial efficacy."
Reader enquiries
SANITIZED AG
Lyssachstrasse 95
CH-3401 Burgdorf
Switzerland
+41 34 427 16 16
info@​sanitized.com
www.sanitized.com
linkedin.com/company/sanitized-ag
---
Notes for editors

About SANITIZED AG
SANITIZED AG is the leading worldwide producer of antimicrobial hygiene products and material protection for textiles and plastics. For over 50 years this pioneering Swiss company has used the latest technology to develop individual antimicrobial hygiene solutions. SANITIZED AG is committed to responsible ecological practices with products that use only scientifically researched and registered antimicrobial active ingredients, which have undergone strict, internationally approved risk assessments for man and the environment. The company also offers support for marketing and technical queries, comprehensive testing services, and a universally recognized brand and licensing concept.
For more information, visit the company's website at www.sanitized.com.
Related images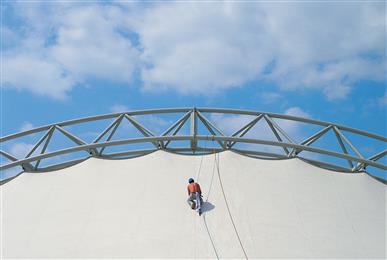 Also available in