2 Aug 2018
SONGWON names Connell Brothers Company its exclusive distributor for fuel and lubricant additives in China
Ulsan, South Korea – August 02, 2018 – SONGWON has signed an exclusive distributor agreement with Connell Bros. ‒ the largest marketer & distributor of specialty chemicals and ingredients in the Asia-Pacific region. This further extends the relationship between the two companies, SONGWON having appointed Connell Bros. as its exclusive distributor in India in 2018. Under the terms of the agreement, which takes effect in August, Connell Bros. will be exclusively responsible for marketing and distributing SONGWON's fuel and lubricant additives, which include aminic, phenolic, phosphite and thioester antioxidants, throughout China.
"This agreement will help us further expand our already strong presence and set the foundation for further growth in China, which is a very important region for us," explained Olivier Keiser, Leader BU Lube Additives. He added: "We are delighted that such a highly qualified and knowledgeable company will be representing us in China. With its unparalleled experience and well-established network in the region, Connell Bros. is ideally qualified to provide our customers with the services they require. We are convinced that SONGWON will soon be benefiting from an even stronger presence in the Chinese market."
Connell Bros. will showcase SONGWON's fuels and lubricants additives range at the Chinese Interlubric Conference in Shanghai, China in November. 
Reader enquiries
Songwon Industrial Co., Ltd.
Walzmühlestrasse 48
8500 Frauenfeld
Switzerland
+41 52 635 0000
marketing@​songwon.com
www.songwon.com
---
Notes for editors
About SONGWON Industrial Co., Ltd.
SONGWON, which was founded in 1965 and is headquartered in Ulsan, South Korea, is a leader in the development, production and supply of specialty chemicals. The second largest manufacturer of polymer stabilizers worldwide, SONGWON Industrial Group operates companies all over the world, offering the combined benefits of a global framework and readily accessible local organizations. Dedicated experts work closely together with customers to develop tailor-made solutions that meet individual requirements.
For further information, please go to: www.songwon.com.
About Connell Bros. Co.
Founded in 1898, Connell Bros. Co., LLC is one of the Wilbur-Ellis family of companies and is the largest marketer and distributor of specialty chemicals and ingredients in Asia-Pacific with a keen focus on technical service, customer support, and environmental, health, and safety. Connell Brothers (CBC) provides complete supply chain management from transportation, documentation, warehousing and sales right across 18 countries and in 48 offices located throughout the Asia Pacific region.
For more information, please visit www.connellbrothers.com.
Related images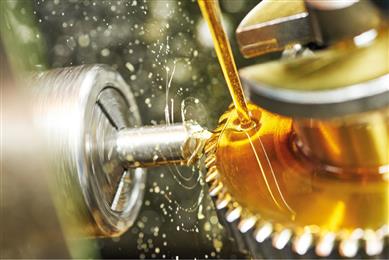 Also available in