15 May 2018
SONGWON enters distribution agreement with Bodo Möller Chemie Russia LLC
Ulsan, South Korea – May 15, 2018 – SONGWON Industrial Co., Ltd. announced today that it has signed an exclusive distribution agreement with Bodo Möller Chemie Russia LLC. Effective from May 1, 2018, Bodo Möller Chemie Russia LLC will exclusively distribute SONGWON's comprehensive range of polymer stabilizers in Russia, Belarus, Ukraine & Kazakhstan.
Based in Moscow, Bodo Mӧller Chemie Russia LLC is part of the Bodo Möller Chemie Group – a leading supplier of specialty chemicals for plastics, adhesives, coatings and other industrial sectors.
"Selecting such an experienced partner signals another important step in developing SONGWON's market position in Eastern Europe," says Paolo Arnaboldi, Global Sales Director. "With Bodo Möller Chemie Russia, we are making our world-class products more easily available and illustrating our dedication to reliably serving our customers in the region."
Jürgen Rietschle, Managing Director, Bodo Möller Chemie GmbH adds: "SONGWON's products perfectly complement our product offering, and this agreement brings both of our organizations a promising opportunity for growth. By combining high-quality with our industrial know-how, we can deliver great value to all of our stakeholders."
Reader enquiries
Songwon Industrial Co., Ltd.
Walzmühlestrasse 48
8500 Frauenfeld
Switzerland
+41 52 635 0000
marketing@​songwon.com
www.songwon.com
---
Notes for editors
About SONGWON Industrial Co., Ltd.
SONGWON, which was founded in 1965 and is headquartered in Ulsan, South Korea, is a leader in the development, production and supply of specialty chemicals. The second largest manufacturer of polymer stabilizers worldwide, SONGWON Industrial Group operates companies all over the world, offering the combined benefits of a global framework and readily accessible local organizations. Dedicated experts work closely together with customers to develop tailor-made solutions that meet individual requirements.
For further information, please go to: www.songwon.com.
About Bodo Möller Chemie
Bodo Möller Chemie is one of the leading global distributors of specialty chemical products and bonding solutions. With over 40 years of experience in this field, the company's core business areas are Adhesives and Sealants, Electro Casting Resins, Tooling and Composite Materials, Additives and Coatings.
The experts at Bodo Möller Chemie offer their customers all over the world targeted advice and customized on-site services to help them find the optimum product solutions tailored to the individual requirements of many different sectors. Proprietary production facilities and laboratories for customer-specific formulations and application tests complete the portfolio. The specialty chemicals expert has its headquarters in Offenbach am Main, Germany, and 28 subsidiaries in Europe, Africa, Asia and America.
Bodo Möller Chemie is dedicated to meeting the needs and expectations of customers without compromising its commitment to sustainability. The company has been certified according to DIN EN ISO 9001, ISO 14001, OHSAS 18001, EN 9120 and participates actively in the Responsible Care Program. Bodo Möller Chemie was successfully assessed according to ESAD II in November 2007.
For further information, please go to: www.bm-chemie.com.
Related images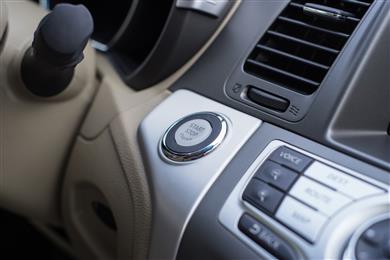 Also available in