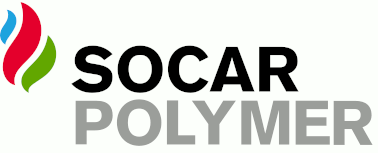 28 Apr 2021
SOCAR Polymer launches two new impact copolymer polypropylene grades ideal for rigid, thin-wall packaging
Milliken's Hyperform® HPN® performance additive boosts productivity, reduces molders' energy use
SOCAR Polymer has introduced two new grades of impact copolymer polypropylene (ICP) resins that are the first in its portfolio to incorporate Milliken Chemical's Hyperform® HPN® performance additive for polypropylene (PP). The two firms have been working collaboratively to develop these materials for the past year.
SOCAR, based in Azerbaijan, currently is marketing these materials to customers in Russia, Turkey and other countries in the Commonwealth of Independent States. The company says these new ICP grades are ideal for use in thin-wall injection molded (TWIM) packaging applications such as caps, closures and opaque containers, as well as in various housewares, sporting goods and toys.
The two new grades are CB 4848 MO (with a melt flow rate of 48) and CB 6448 MO (with a melt flow rate of 64), which are the most common melt flow rates for ICPs. Both offer an excellent balance of end-use properties. These ICP grades deliver molded parts that exhibit low shrinkage, improved thermal resistance (HDT), and an excellent balance between stiffness and impact resistance.
Additionally, with their good flowability, the two different grades enable converters to realize faster processing, while allowing both newer and older injection molding machines to efficiently process the material.
SOCAR Polymer says these new grades advance its aim to provide customers with reactor grades of heterophasic copolymers that use no organic peroxides, and abide by SOCAR Polymer's zero-phthalate philosophy, meaning that no catalysts and chemicals containing phthalate compounds are used at any stage of production. At the same time, the resulting products offer superior rigidity and dimensional stability.
The use of Hyperform in the ICP formulation also aids processability by helping to boost converters' productivity by reducing cycle times, while also enhancing their sustainability by reducing energy usage.
These efforts build upon the previous cooperation between the companies that late last year led to the introduction of SOCAR's first two random copolymer PP grades – RB 4545 MO and RB 6545 MO. Those grades use Milliken's Millad® NX® 8000 family of clarifiers to boost clarity in TWIM packaging products while maintaining an excellent balance of overall properties.
Reader enquiries
SOCAR Polymer LLC
29 Gurban Abbasov Street
Bayil Plaza
AZ1003, Baku
Azerbaijan
SOCAR-Polymer-1667671616790849
channel/UCaNZ_J8Bn9eueFDQl307F1A
---
Notes for editors
About SOCAR Polymer
Established in 2013, the SOCAR Polymer company has constructed and is operating two polymer production units with all the associated infrastructure in place: a Polypropylene production unit capable of producing 184 KTA on the basis of the Spheripol Process technology licensed by LyondellBasell, and an HDPE unit with the design capacity of 120 KTA based on the Innovene S technology licensed by INEOS. Our product strategy is oriented towards production of competitive goods, with focus on export development and substitution of imports. Following first export of products in October of 2018, SOCAR Polymer kept expanding the geography of its sales market to include Russia, Turkey, Ukraine, Belarus, Lithuania, Poland, Uzbekistan, China, Turkmenistan, Georgia, Austria, and Romania.
Product quality is controlled at every stage of production by a well-equipped Laboratory located on the site. Discover more about SOCAR Polymer at socarpolymer.az, on Facebook and Instagram.
About Milliken
Materials science expert Milliken & Company knows that a single molecule has the potential to change the world. With innovative solutions across the textile, flooring, specialty chemical, and healthcare industries, Milliken answers some of the world's greatest challenges. Named to the World's Most Ethical Companies list by Ethisphere Institute for 15 straight years, the company meets the moment with an unwavering commitment to delivering sustainable solutions for its customers and communities. Eight thousand associates across 46 locations globally rally behind a common purpose: to positively impact the world for generations. Discover more about Milliken's curious minds and inspired solutions at milliken.com and on Facebook, Instagram, LinkedIn and Twitter.
Hyperform, HPN, Millad, NX, Milliken, and the Milliken logo are registered trademarks of Milliken & Company in the US, E.U. and elsewhere.
Related images
Editorial enquiries
Sona Ramazanova
SOCAR Polymer LLC
Josina van der Velden
EMG
Also available in